Mission Statement:
We are a team of GIS evangelists who are passionate about all aspects of GIS. This comes in the form of well-crafted geo-infographics, comprehensive guides, and exhaustive lists. This philosophy is at the heart of everything we do. GISGeography.com focuses on Geographic Information Systems (GIS) and Geography.
Geographic Information Systems (GIS)
GISGeography.com has resources for GIS professionals, researchers, and enthusiasts. If you are starting out with GIS and looking for information or you're a seasoned veteran, no matter your background it's a great place to learn GIS. There are many tutorials for beginners that will help you understand the basics of GIS. GISGeography.com has the goal of providing the most relevant, accurate, and up-to-date information to everyone about the developments of Geographic Information Systems in the following areas:
Geography
GISGeography.com is committed to being the leading source of maps with one of the most comprehensive atlases online. The World Atlas has a number of different maps, including physical, political, and satellite maps. Gisgeography.com has maps for almost every subject you can imagine for the United States, such as states, cities, elections, counties, and satellite maps.
Citations
We've been cited by 600+ research articles including ResearchGate, ScienceDirect, Taylor & Francis, Wiley, Springer, MDPI, CERN, NASA and more (Source: Google Scholar)
Our blog/news focus is primarily on Geographic Information Systems (GIS), remote sensing, and our atlas of the world.
GISGeography is 9 and a half years old with over 22,000 followers.
Featured In:
NASA Terra Satellite Website: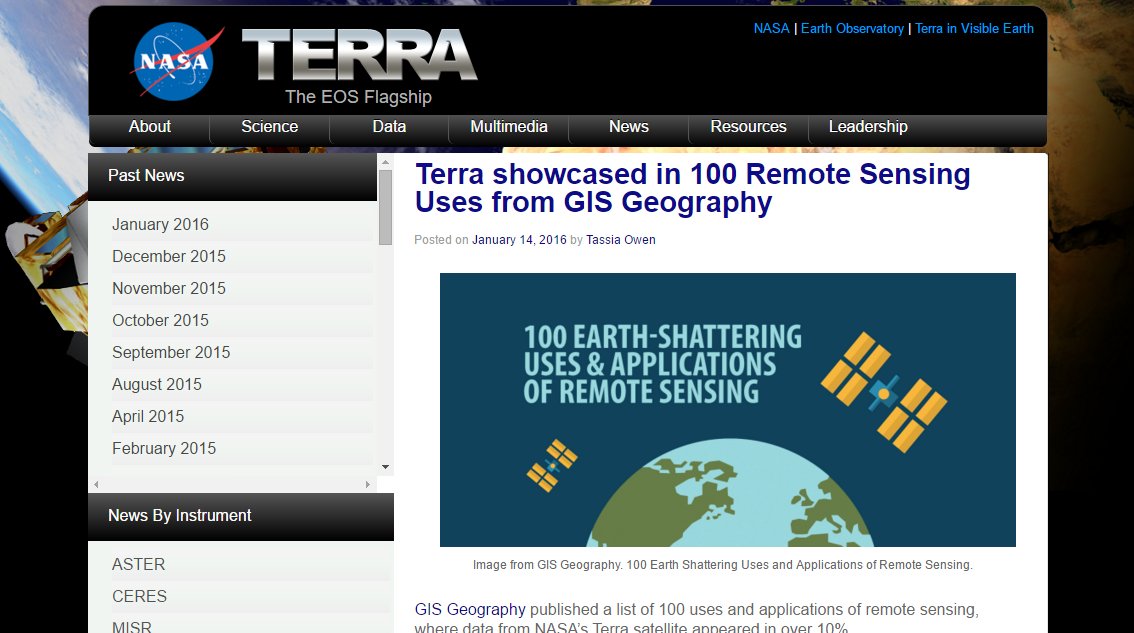 Referenced In:
600+ Google Scholar articles including ResearchGate, ScienceDirect, Taylor & Francis, Wiley, Springer, MDPI, CERN, NASA and more: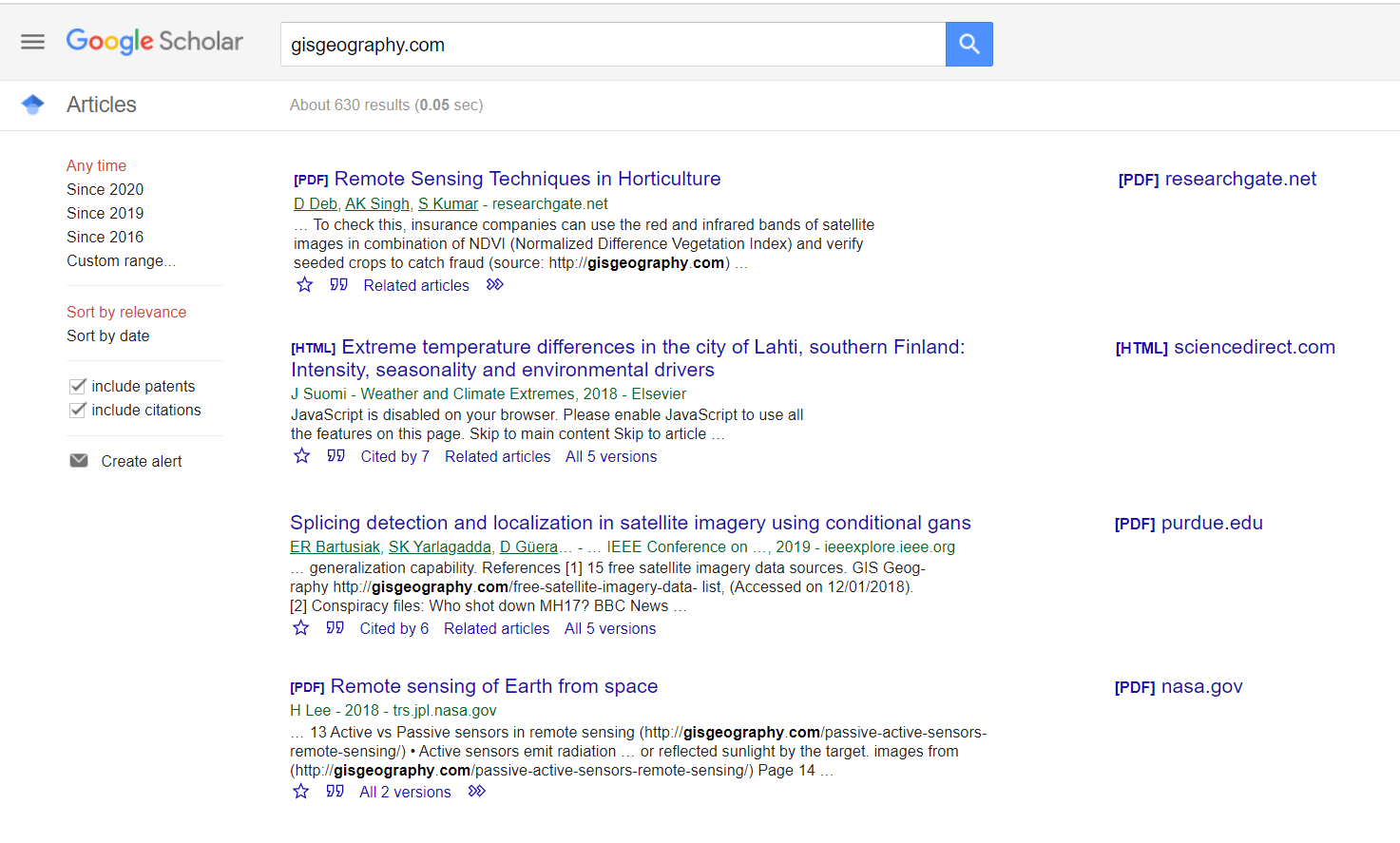 Tweeted By: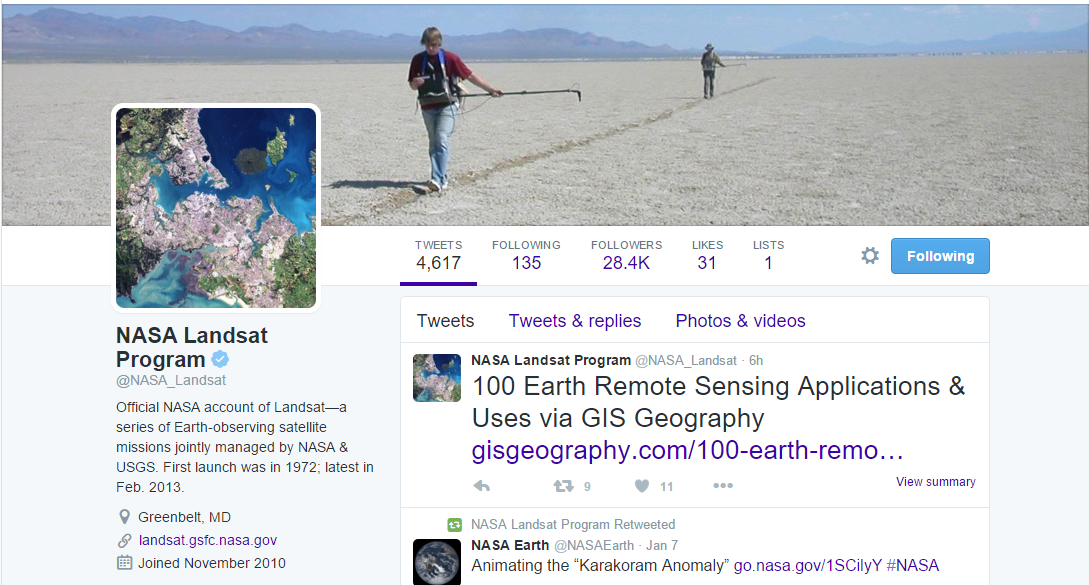 NASA Landsat:

Most Importantly, our readers: