GISGeography.com is a website about Geographic Information Systems (GIS) and Geography.
Mission Statement:
This team of GIS evangelists are passionate about creating unique content about all aspects of GIS. This comes in the form of well-crafted geo-infographics, guest posts and comprehensive lists.
GISGeography.com strives to produce relevant articles on the uses and science of remote sensing and GIS. We are committed to sharing high quality information for anyone with an interest in learning GIS. This philosophy is at the heart of everything we do.
Contact Us:
We are always here to help in whatever way we can. Send us an email to gisgeograph@gmail.com
Featured In:
NASA Terra Satellite Website: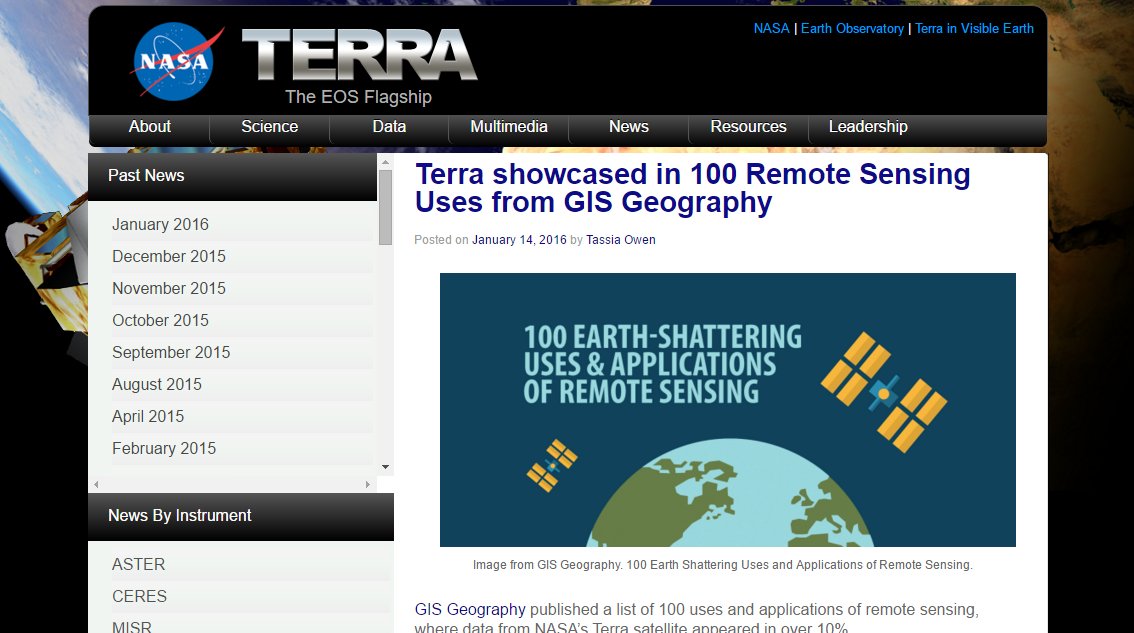 More to come.