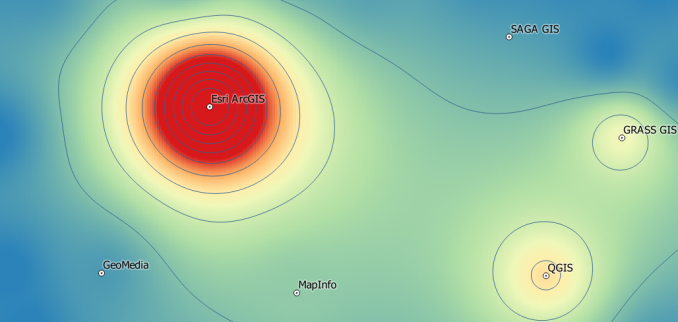 Mapping Out the GIS Software Landscape
ArcGIS, QGIS, GRASS GIS, SuperGIS, SAGA GIS, JUMP GIS…
The GIS software options out there seem endless.
Don't worry. Because today, you get a sneak peek at the top GIS software packages the industry is adopting.
From best to worst, here they are:
READ MORE: 13 Free GIS Software Options: Map the World in Open Source
REVIEW:
17 Reasons to Map Like a Pro with Esri ArcGIS Pro
REVIEW:
ArcGIS Review: Is ArcMap the Best GIS Software?
Mapping out the GIS software landscape
If you're in the geospatial industry, your choice in GIS software is critical.
We've mapped out the GIS software landscape for you.
You have 30 options to choose from. What did you pick?
We'd love to hear from you so please leave us a comment below.