Federal Lands of the United States Map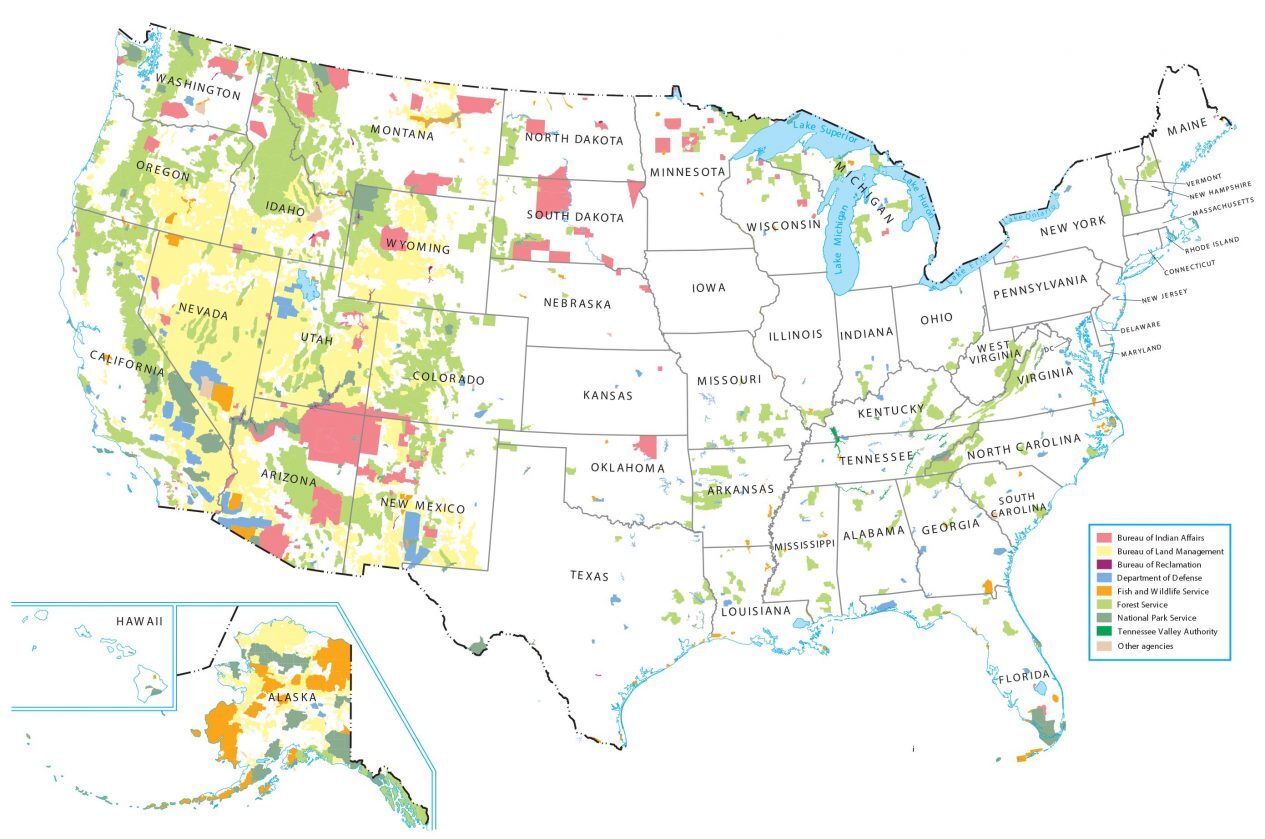 Download the United States Federal Lands map to see which lands the US government owns and regulates. For example, it includes:
National Park Service
Indian Lands
Bureau of Reclamation
National Forest Service
Bureau of Land Management
Fish and Wildlife
Each federal lands map displays a small-scale map, omitting land units smaller than 23,000 acres in area.
You are free to use our Federal Lands map for educational and commercial uses. Attribution is required. How to attribute?
Indian Lands Map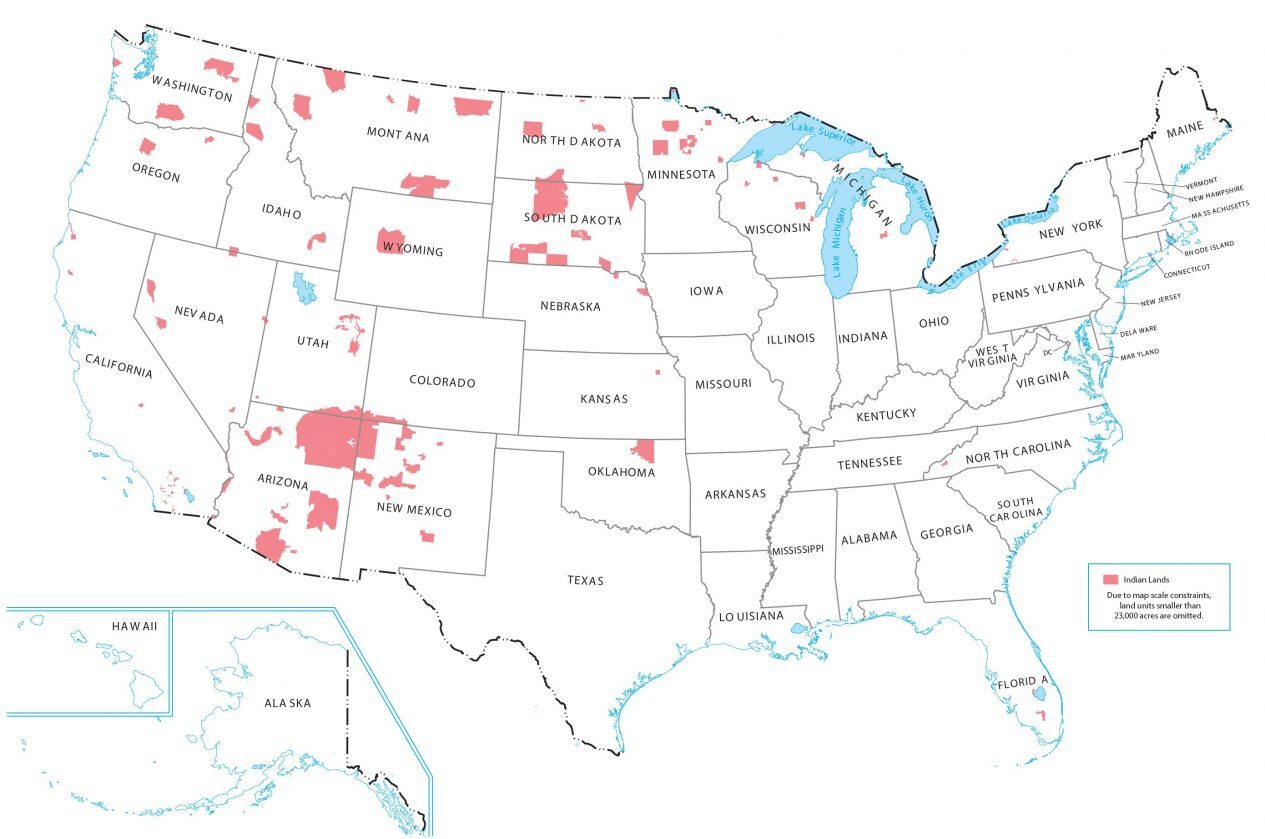 Forest Service Lands Map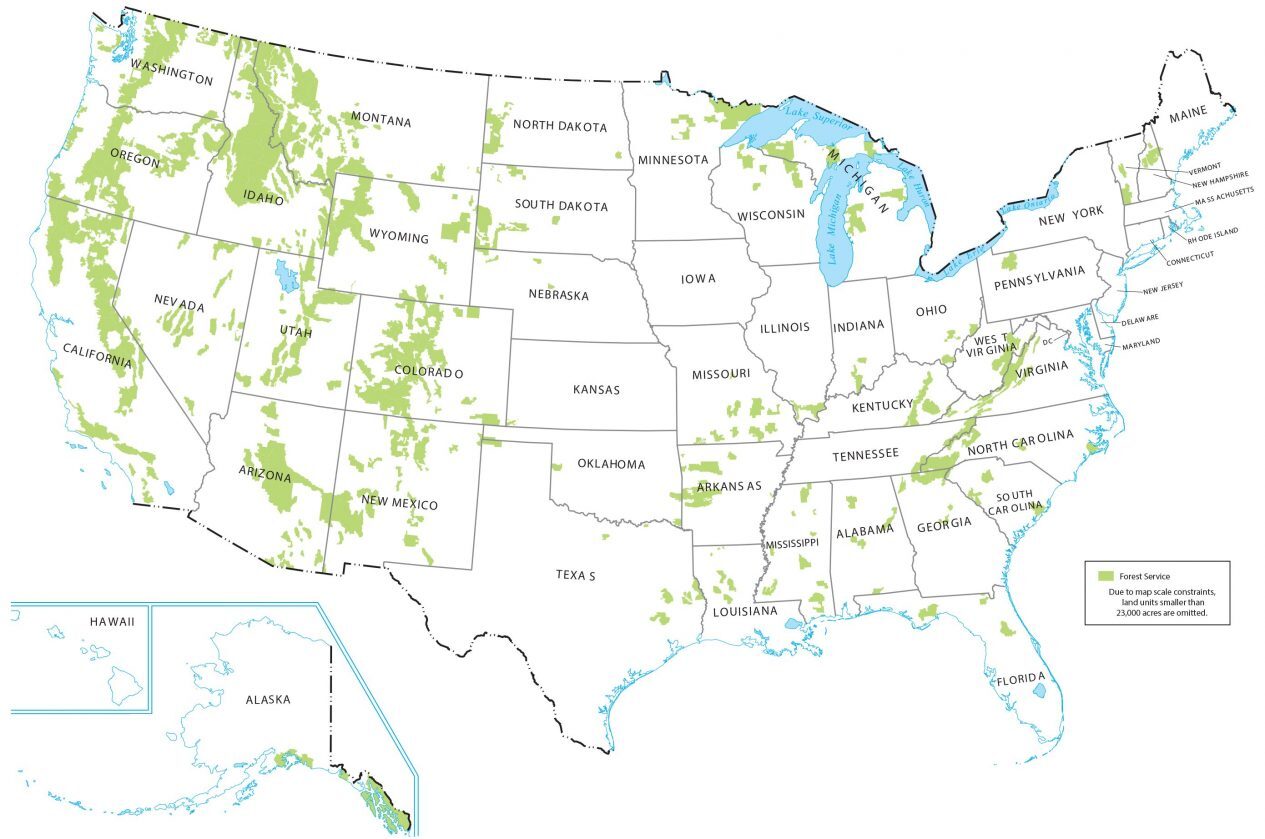 Land Management Map