Puerto Rico Map – Cities and Roads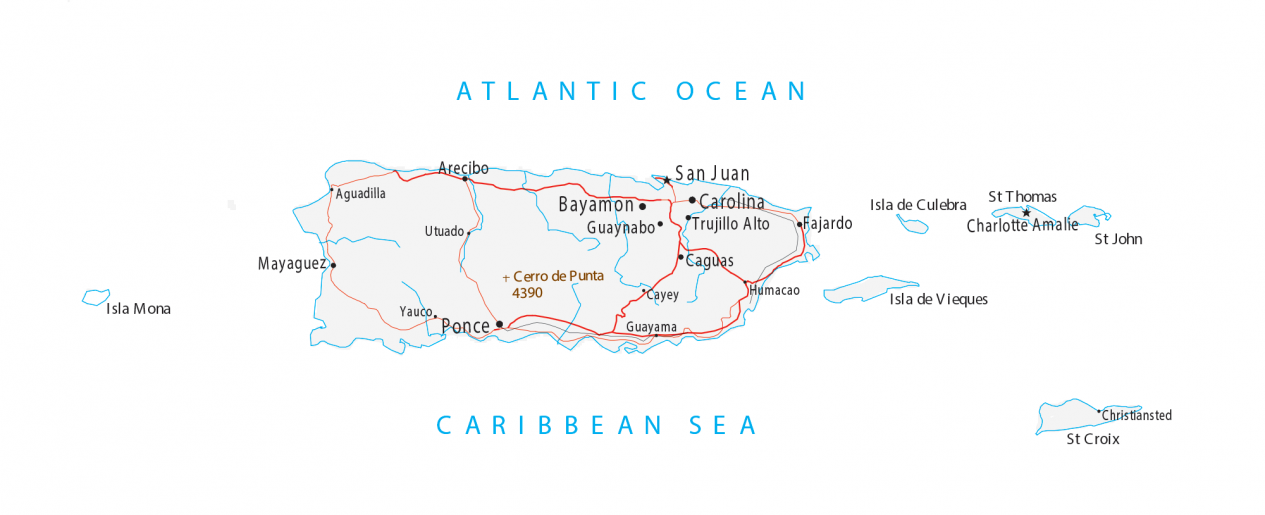 Download
About the map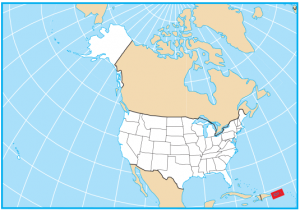 This Puerto Rico map shows cities, roads, municipalities, and major landmarks. Puerto Rico is an unincorporated territory of the United States and it is not recognized as an independent country. This is why its official name is the "Commonwealth of Puerto Rico".
As an island located in the Caribbean, Puerto Rico has a mix of tropical rainforests, waterfalls, and mountains. But it's one of the smallest islands and is only 100 miles long by 35 miles wide. San Juan is the capital and largest city in Puerto Rico. There are approximately 3.2 million people who live on the island. Spanish is the main language spoken in Puerto Rico.
Puerto Rico map collection
Puerto Rico capital
San Juan
Major cities and towns
Ponce
Bayamon
Carolina
Mayaguez
Caguas
Guaynabo
Arecibo
Trujillo Alto
Fajardo
Aguadilla
Yauco
Utuado
Guayama
Cayey
Humacao
Christiansted
Islands
Isla Mona
Isla de Culebra
Isla de Vieques
St Croix
St John
St Thomas
Highest Peak
Cerro de Punta
Water Features
Atlantic ocean
Caribbean Sea
Download our lakes and rivers map of the United States. It's free to use for any purpose. Or select from any of the 50 states for detailed lakes and rivers.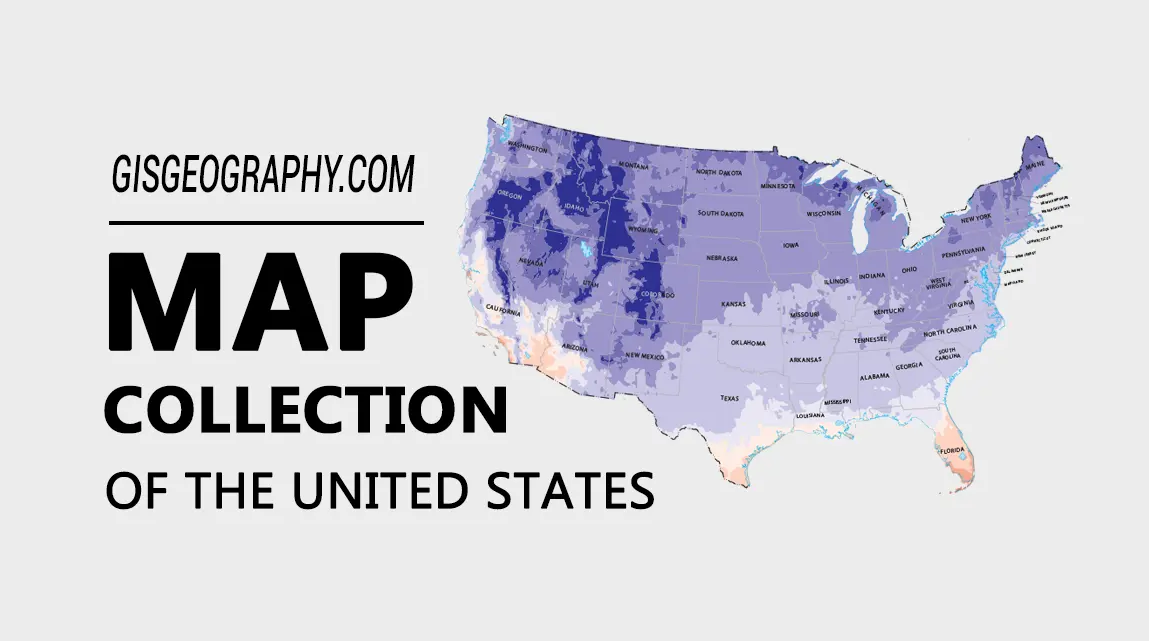 These are the defining maps of the United States. This United States map collection has everything from general reference, physical, climate and elections.
From Alabama to Wyoming, we display all 50 US states and capital cities. This United States map with capitals is a simple representation of continental US.
US State Maps
Select a state to view its map