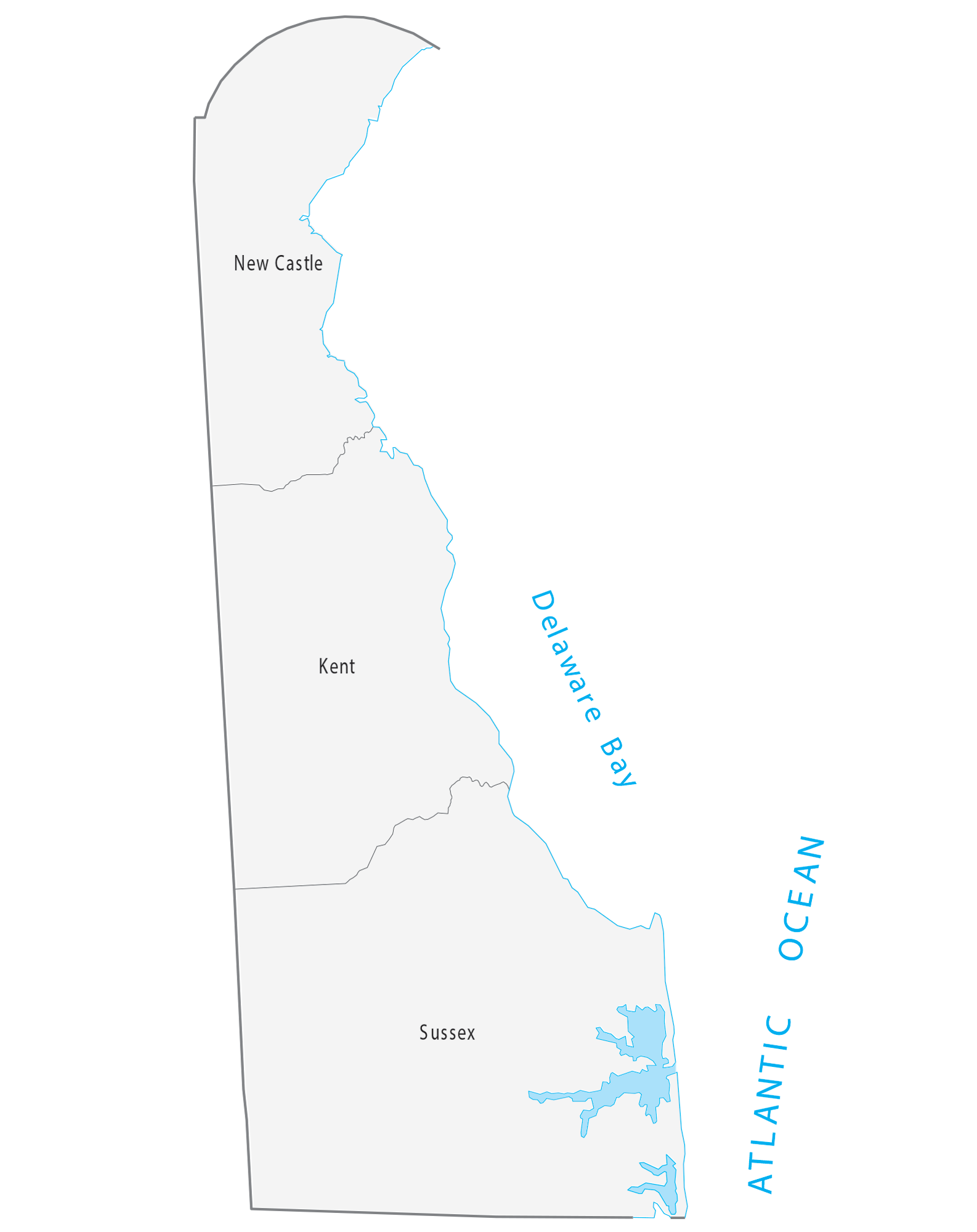 About the map
This Delaware county map displays its 3 counties. New Castle, Kent, and Sussex are the only 3 counties that exist in Delaware. No other state in the US has fewer counties than Delaware. The next state with the fewest counties would be Rhode Island with 5. Then, it's followed by Hawaii, Connecticut, and New Hampshire.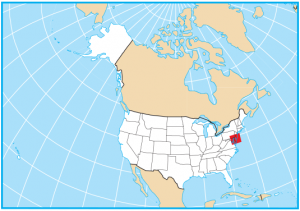 New Castle County is the most populated county in Delaware and spans the northern portion of the state. It has over 558,000 people and is home to the city of Wilmington. But the capital of Delaware, Dover, is located in Kent County in the central part of the state.
Sussex County occupies the southernmost part of Delaware and has the largest area of approximately 950 square miles. The smallest county is New Castle County with about 433 square miles of territory. Delaware borders Maryland in the south, Pennsylvania in the north, New Jersey in the east, and the Atlantic Ocean.
Delaware map collection
You are free to use our county map of Delaware for educational and commercial uses. Attribution is required. How to attribute?
Delaware county list
| County Name | Population (2020 est) | County Map | Area (sq mi) | Locator Map | FIPS Code |
| --- | --- | --- | --- | --- | --- |
| Kent County | 183,643 | Kent County | 597.2 | Kent County Map | 10001 |
| New Castle County | 561,531 | New Castle County | 433.3 | New Castle County Map | 10003 |
| Sussex County | 241,635 | Sussex County | 949.3 | Sussex County Map | 10005 |
References