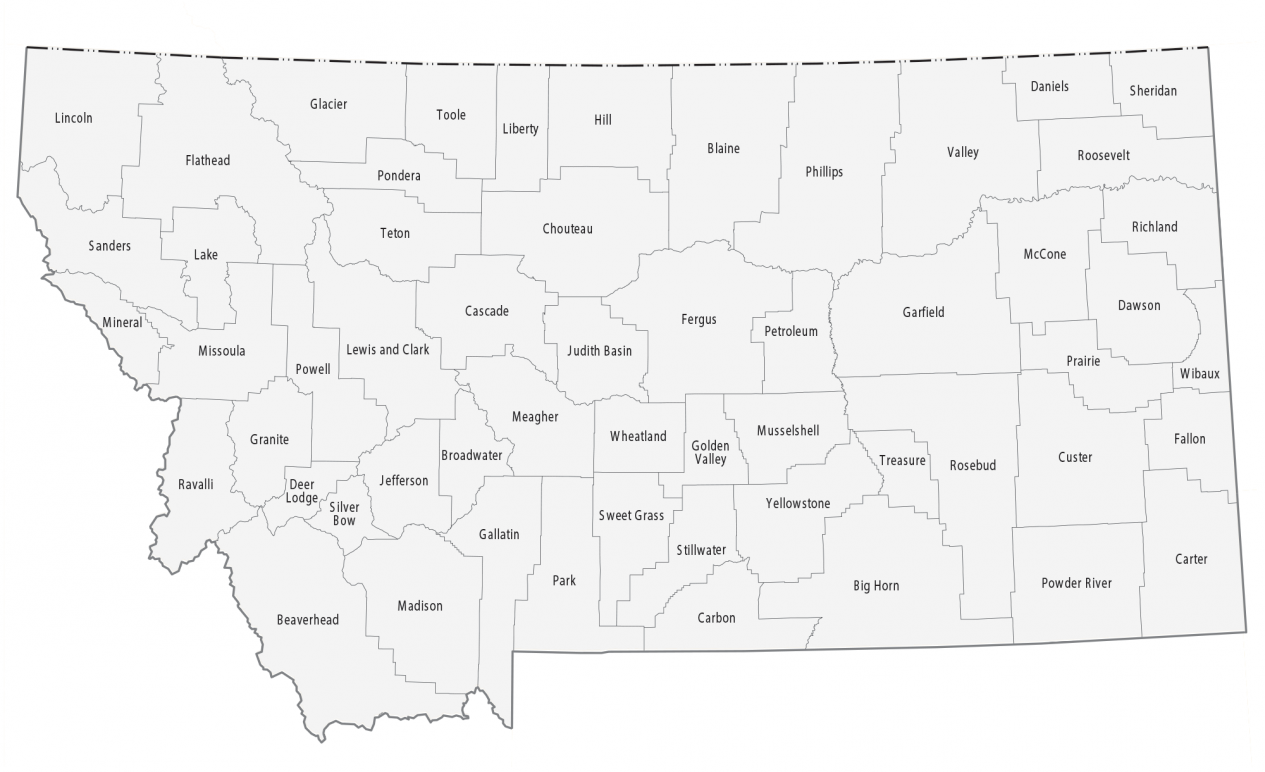 About the map
This Montana county map displays its 56 counties. Because the Missouri River cuts through Montana from east to west, it helps delineate several county boundaries.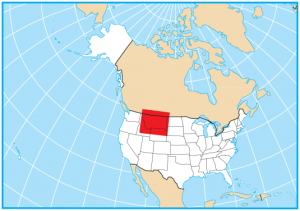 The state of Montana is one of the most scenic places in the U.S., with thousands of acres of public land available for anyone to visit. A large portion of the state is covered by public lands, including national parks, national historical monuments, and other protected areas.
The county with the highest population in Montana is Yellowstone County. Whereas Petroleum County is the least populated county with just over 400 residents. If you compare its population to all counties in the United States, it has the seventh-fewest people. For size, Beaverhead County has the largest area occupying 5573.4 square miles. But the smallest county is Silver Bow County.
Montana map collection
You are free to use our county map of Montana for educational and commercial uses. Attribution is required. How to attribute?
Montana county list
| County Name | Population (2020 est) | County Map | Area (sq mi) | Locator Map | FIPS Code |
| --- | --- | --- | --- | --- | --- |
| Beaverhead County | 9,483 | Beaverhead County | 5573.5 | Beaverhead County Map | 30001 |
| Big Horn County | 13,063 | Big Horn County | 5014.6 | Big Horn County Map | 30003 |
| Blaine County | 6,568 | Blaine County | 4239.1 | Blaine County Map | 30005 |
| Broadwater County | 6,444 | Broadwater County | 1238.8 | Broadwater County Map | 30007 |
| Carbon County | 10,921 | Carbon County | 2062.2 | Carbon County Map | 30009 |
| Carter County | 1,235 | Carter County | 3348.3 | Carter County Map | 30011 |
| Cascade County | 81,346 | Cascade County | 2711.6 | Cascade County Map | 30013 |
| Chouteau County | 5,699 | Chouteau County | 3998 | Chouteau County Map | 30015 |
| Custer County | 11,292 | Custer County | 3793.4 | Custer County Map | 30017 |
| Daniels County | 1,638 | Daniels County | 1426.6 | Daniels County Map | 30019 |
| Dawson County | 8,555 | Dawson County | 2383 | Dawson County Map | 30021 |
| Deer Lodge County | 9,204 | Deer Lodge County | 741.1 | Deer Lodge County Map | 30023 |
| Fallon County | 2,826 | Fallon County | 1622.9 | Fallon County Map | 30025 |
| Fergus County | 11,104 | Fergus County | 4349.1 | Fergus County Map | 30027 |
| Flathead County | 105,851 | Flathead County | 5256.4 | Flathead County Map | 30029 |
| Gallatin County | 116,806 | Gallatin County | 2632.3 | Gallatin County Map | 30031 |
| Garfield County | 1,268 | Garfield County | 4850.9 | Garfield County Map | 30033 |
| Glacier County | 13,594 | Glacier County | 3036.1 | Glacier County Map | 30035 |
| Golden Valley County | 827 | Golden Valley County | 1176.4 | Golden Valley County Map | 30037 |
| Granite County | 3,317 | Granite County | 1733 | Granite County Map | 30039 |
| Hill County | 16,358 | Hill County | 2916.1 | Hill County Map | 30041 |
| Jefferson County | 12,360 | Jefferson County | 1659.7 | Jefferson County Map | 30043 |
| Judith Basin County | 1,994 | Judith Basin County | 1870.7 | Judith Basin County Map | 30045 |
| Lake County | 30,986 | Lake County | 1653.7 | Lake County Map | 30047 |
| Lewis and Clark County | 70,229 | Lewis and Clark County | 3497.7 | Lewis and Clark County Map | 30049 |
| Liberty County | 2,369 | Liberty County | 1447.3 | Liberty County Map | 30051 |
| Lincoln County | 20,343 | Lincoln County | 3675 | Lincoln County Map | 30053 |
| Madison County | 8,959 | Madison County | 3601.9 | Madison County Map | 30057 |
| McCone County | 1,648 | McCone County | 2682.7 | McCone County Map | 30055 |
| Meagher County | 1,831 | Meagher County | 2394.8 | Meagher County Map | 30059 |
| Mineral County | 4,544 | Mineral County | 1224.8 | Mineral County Map | 30061 |
| Missoula County | 121,630 | Missoula County | 2618.2 | Missoula County Map | 30063 |
| Musselshell County | 4,669 | Musselshell County | 1870 | Musselshell County Map | 30065 |
| Park County | 16,760 | Park County | 2813.5 | Park County Map | 30067 |
| Petroleum County | 500 | Petroleum County | 1669.4 | Petroleum County Map | 30069 |
| Phillips County | 3,919 | Phillips County | 5212 | Phillips County Map | 30071 |
| Pondera County | 5,782 | Pondera County | 1639.8 | Pondera County Map | 30073 |
| Powder River County | 1,681 | Powder River County | 3297.6 | Powder River County Map | 30075 |
| Powell County | 6,817 | Powell County | 2332.8 | Powell County Map | 30077 |
| Prairie County | 1,067 | Prairie County | 1742.5 | Prairie County Map | 30079 |
| Ravalli County | 45,002 | Ravalli County | 2403.1 | Ravalli County Map | 30081 |
| Richland County | 11,043 | Richland County | 2103 | Richland County Map | 30083 |
| Roosevelt County | 10,964 | Roosevelt County | 2369.6 | Roosevelt County Map | 30085 |
| Rosebud County | 8,836 | Rosebud County | 5028.6 | Rosebud County Map | 30087 |
| Sanders County | 12,157 | Sanders County | 2791.6 | Sanders County Map | 30089 |
| Sheridan County | 3,261 | Sheridan County | 1706.1 | Sheridan County Map | 30091 |
| Silver Bow County | 35,180 | Silver Bow County | 719 | Silver Bow County Map | 30093 |
| Stillwater County | 9,888 | Stillwater County | 1804.8 | Stillwater County Map | 30095 |
| Sweet Grass County | 3,684 | Sweet Grass County | 1862 | Sweet Grass County Map | 30097 |
| Teton County | 6,249 | Teton County | 2292.4 | Teton County Map | 30099 |
| Toole County | 4,686 | Toole County | 1945.4 | Toole County Map | 30101 |
| Treasure County | 695 | Treasure County | 984.1 | Treasure County Map | 30103 |
| Valley County | 7,359 | Valley County | 5062 | Valley County Map | 30105 |
| Wheatland County | 2,157 | Wheatland County | 1428.2 | Wheatland County Map | 30107 |
| Wibaux County | 939 | Wibaux County | 890.1 | Wibaux County Map | 30109 |
| Yellowstone County | 162,990 | Yellowstone County | 2648.9 | Yellowstone County Map | 30111 |
References