Map of Montana – Cities and Roads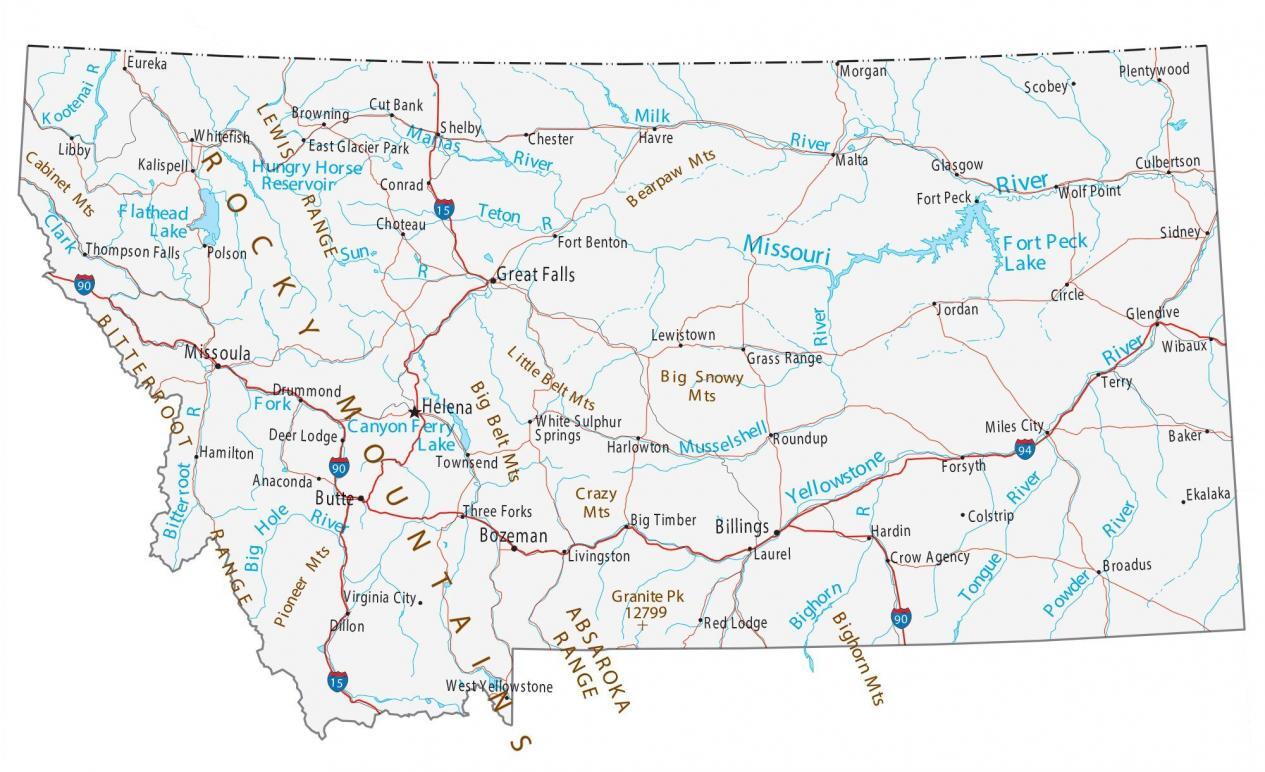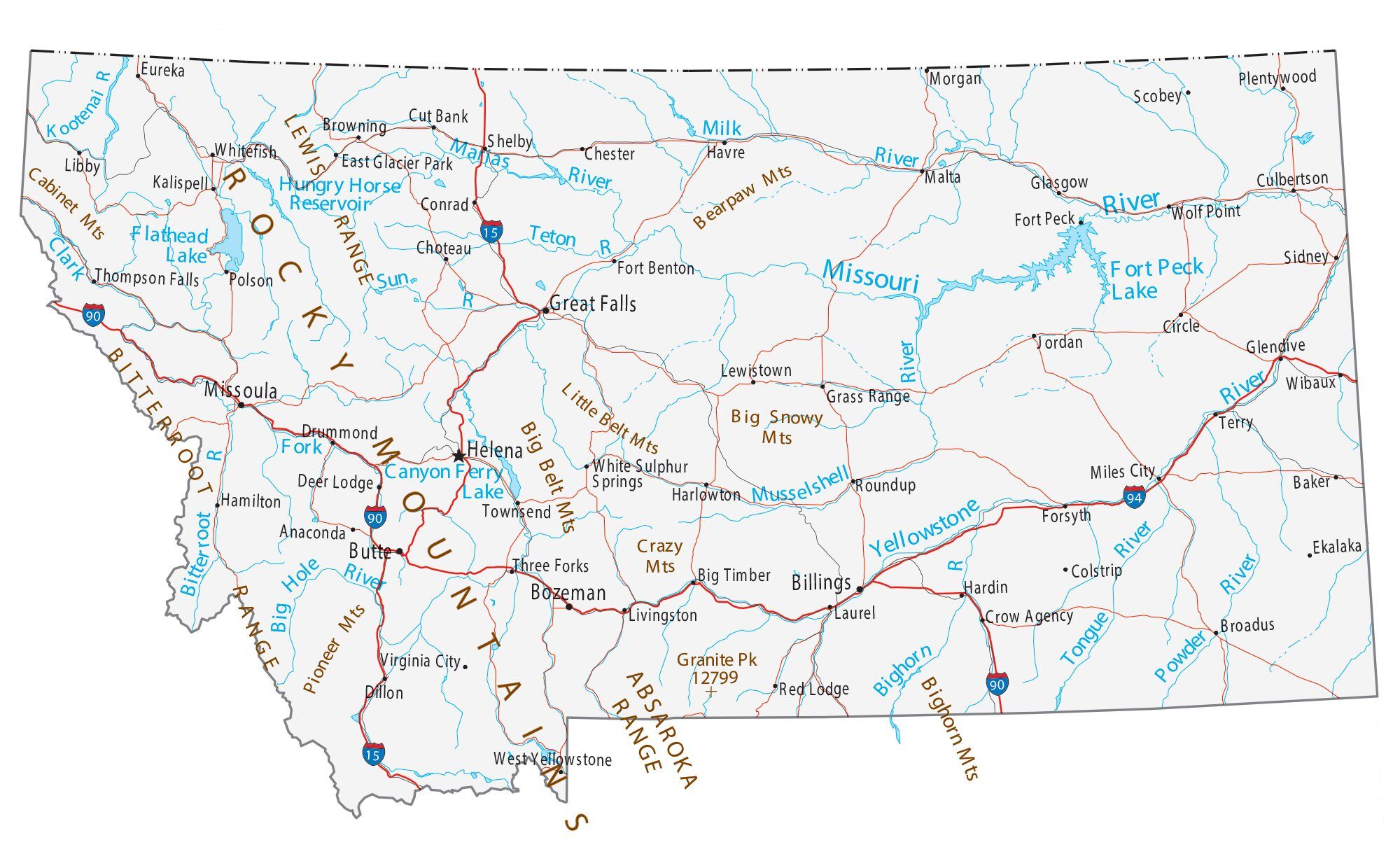 Download
About the map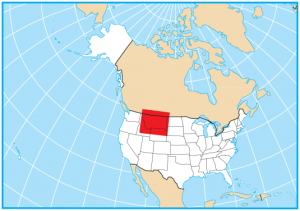 This Montana map displays its cities, roads, rivers, and lakes. For example, Billings, Missoula, and Great Falls are some of the major cities shown on this map of Montana.
For nature-lovers, Montana is a wilderness paradise. It has a big, empty mountain region. Also, Glacier National Park has 700+ miles of trails. Not to mention it has one of the largest Indian reservations out of any other state.
It borders Idaho, Wyoming, South Dakota and North Dakota. Also, Montana is located along the Canadian border with Canadian provinces of Alberta and Saskatchewan.
Montana map collection
State capital
Helena
Major cities and towns
Billings
Missoula
Great Falls
Helena
Bozeman
Butte
Baker
Big Timber
Broadus
Browning
Chester
Choteau
Circle
Conrad
Cut Bank
Deer Lodge
Dillon
Drummond
Ekalaka
Eureka
Forsyth
Fort Benton
Fort Peck
Glasgow
Glendive
Hamilton
Hardin
Harlowton
Havre
Jordan
Kalispell
Laurel
Lewistown
Libby
Livingston
Malta
Miles City
Polson
Red Lodge
Roundup
Scobey
Shelby
Sidney
Terry
Thompson Falls
Three Forks
Virginia City
West Yellowstone
White Sulphur
Springs
Whitefish
Wibaux
Wolf Point
Townsend
Grass Range
Colstrip
Plentywood
Culbertson
Anaconda
East Glacier Park
Morgan
Crow Agency
Interstate highways
Interstate-15 (I-15)
Interstate-90 (I-90)
Interstate-94 (I-94)
Lakes, rivers and creeks
Fort Peck Lake
Yellowstone River
Missouri River
Musselshell River
Clark Fork River
Hungry Horse Reservoir
Milk River
Flathead Lake
Canyon Ferry Lake
Bitterroot River
Big Hole River
Tongue River
Sun River
Marias River
Teton River
Kootenai River
Bighorn River
Powder River
Landmarks in Montana
Rocky Mountains
Bitterroot Range
Granite Peak
Absaroka Range
Cabinet Mountains
Pioneer Mountains
Lewis Range
Big Belt Mountains
Little Belt Mountains
Bearpaw Mountains
Crazy Mountains
Big Snowy Mountains
Bighorn Mountain
Check out the US temperature map to visualize how climate varies across the United States of America. Each one is derived from NESDIS, a branch of NOAA.
A USA map with states and cities that colorizes all 50 states in the United States of America. It includes selected major, minor and capital cities.
A US road map that displays major interstate highways, limited-access highways and principal roads in the United States including states and capital cities.
Free US Maps
Select a state to view its map