Vermont State Map – Places and Landmarks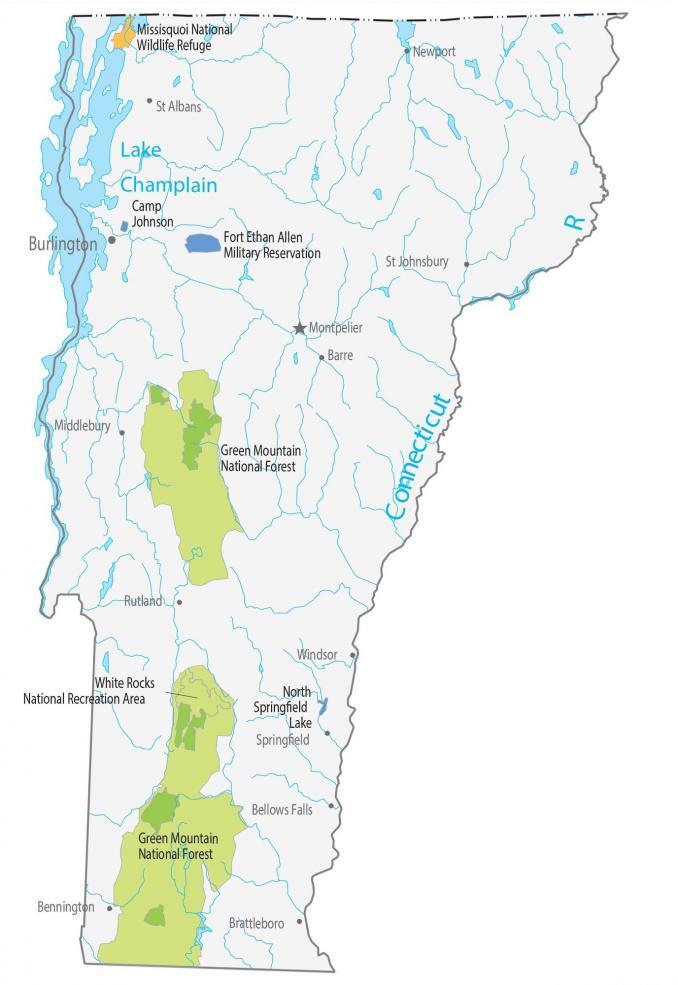 About the map
This Vermont State Map shows major landmarks and places in Vermont. For example, it features national forests, military bases, preserves, wildlife refuges, and other federal lands in Vermont.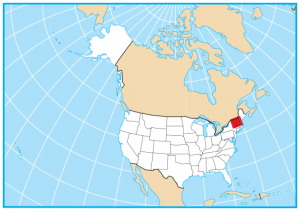 Green Mountain National Forest is 400,000 acres in size and is filled with hiking trails and scenic beauty. This lush green forest with mountainous terrain is one of the reasons why Vermont is nicknamed the Green Mountain State.
Another notable place is White Rocks National Recreation Area, located in southern Vermont. This area is famous for being part of the Appalachian Trail and the Chaos Canyon rockslide. In fact, it's actually been renamed Robert T. Stafford White Rocks National Recreation Area after the US senator.
Vermont map collection
You are free to use our map of Vermont for educational and commercial uses. Attribution is required. How to attribute?
Federal lands
National Forests (NF)
Green Mountain National Forest
National Wildlife Refuge (NWR)
Missisquoi National Wildlife Refuge
National Recreation (NRA)
White Rocks National Recreation Area
Vermont lakes, rivers and reservoirs
Lakes and reservoirs
North Springfield Lake
Lake Champlain
Rivers and streams
Connecticut River
Army, naval and military
Fort Ethan Allen Military Reservation
Camp Johnson
Vermont Map – Landmarks and places
Burlington
Montpelier
Barre
Bellows Falls
Newport
Rutland
St Albans
Bennington
Brattleboro
St Johnsbury
Springfield
Windsor
Middlebury
State capital
Montpelier
References