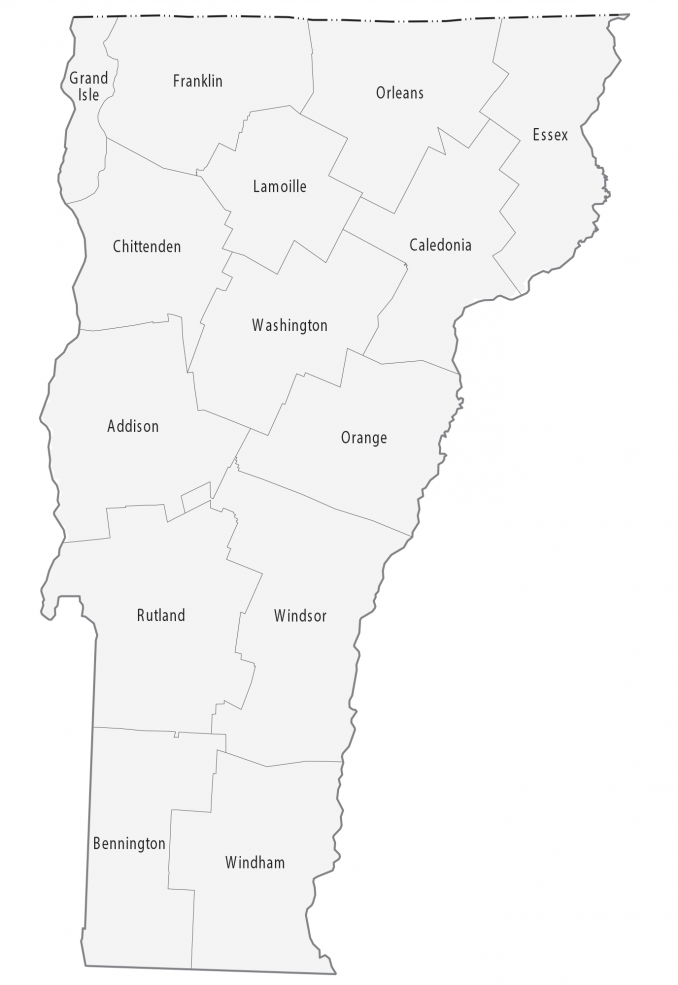 About the map
This Vermont county map displays its 14 counties. Vermont's tally of 14 counties gives it the 6th least in all of America. Only New Hampshire, Connecticut, Hawaii, Rhode Island, and Delaware have fewer counties than Vermont.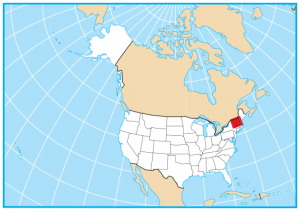 For area, the largest county in Vermont is Windsor County. It occupies close to 1000 square miles on the east side of Vermont. The smallest county in Vermont is Grand Isle County in the northwest of Vermont. Grand Isle County is just under 200 square miles in area.
The most populated county in Vermont is Chittenden County. As of 2019, it has an estimated population of over 163,000 residents. The least populous county in Vermont is Essex County with just over 6,000 people.
Vermont map collection
You are free to use our county map of Vermont for educational and commercial uses. Attribution is required. How to attribute?
Vermont County List
| County Name | Population (2020 est) | County Map | Area (sq mi) | Locator Map | FIPS Code |
| --- | --- | --- | --- | --- | --- |
| Addison County | 36,851 | Addison County | 807.8 | Addison County Map | 50001 |
| Bennington County | 35,338 | Bennington County | 678.2 | Bennington County Map | 50003 |
| Caledonia County | 29,705 | Caledonia County | 657.3 | Caledonia County Map | 50005 |
| Chittenden County | 164,306 | Chittenden County | 619.3 | Chittenden County Map | 50007 |
| Essex County | 6,123 | Essex County | 672.9 | Essex County Map | 50009 |
| Franklin County | 49,685 | Franklin County | 690.2 | Franklin County Map | 50011 |
| Grand Isle County | 7,169 | Grand Isle County | 194.9 | Grand Isle County Map | 50013 |
| Lamoille County | 25,341 | Lamoille County | 463.4 | Lamoille County Map | 50015 |
| Orange County | 28,837 | Orange County | 692.8 | Orange County Map | 50017 |
| Orleans County | 26,897 | Orleans County | 722.8 | Orleans County Map | 50019 |
| Rutland County | 57,764 | Rutland County | 945.2 | Rutland County Map | 50021 |
| Washington County | 58,328 | Washington County | 695.3 | Washington County Map | 50023 |
| Windham County | 42,015 | Windham County | 799.9 | Windham County Map | 50025 |
| Windsor County | 54,988 | Windsor County | 979.1 | Windsor County Map | 50027 |
References