Map of Vermont – Cities and Roads
About the map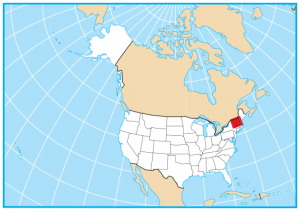 This Vermont map contains cities, roads, rivers, and lakes. For example, Burlington, South Burlington, and Essex are some of the major cities shown on this map of Vermont.
Vermont is best known for its maple syrup, Ben and Jerry's ice cream, and beaches along Lake Champlain. Its nickname is the Green Mountain State because of its lush green landscape and mountainous terrain.
The state of Vermont is located in the north-eastern part of the United States. It borders New York, Massachusetts, New Hampshire and the Canadian province of Quebec.
State capital
Montpelier
Major cities and towns
Burlington
Montpelier
Barre
Bellows Falls
Newport
Rutland
St Albans
Bennington
Brattleboro
St Johnsbury
Springfield
Windsor
Middlebury
Vergennes
Swanton
Winooski
South Burlington
White River Jct
Island Pond
Hyde Park
Waterbury
Northfield
Bethel
Woodstock
Ludlow
Manchester
Interstate highways
Interstate-89 (I-89)
Interstate-91 (I-91)
Interstate-93 (I-93)
Lakes, rivers and creeks
Lake Champlain
Connecticut River
Atlantic Ocean
Lake Memphremagog
Winooski River
Landmarks in Vermont
Green Mountains
Mount Mansfield
Killington Peak
References
In this US election map collection, you will find the history of presidential elections from 1789 to 2020. Who won the electoral vote in each election year?
A US national parks map that displays the 5 regions and 62 national parks of the United States. Hawaii and Alaska have inset maps with outlines and names.
This US time zone map shows the six time zones of the United States such as the Eastern, Central, Mountain, Pacific, Alaska and Hawaii-Aleutian time zones.
US State Maps