GIS Online Certificate: Charting a Course in GIS
Online Certification and Courses
Imagine you can earn a GIS online certificate at some of the best institutes in the world without leaving your country… Or even leaving the comfort of your home.
How amazing is that?
Lecturers will teach you, give you guidance for exams, and you can even discuss your GIS courses with your classmates.
The best part is:
You don't have the restraints of strict schedules and showing up to class. Because you can study at your own speed from anywhere at any time, online GIS certificate programs are becoming a viable option for education.
First, we examine GIS online certification and distance education in GIS.
GIS Online Certificate Education Programs are Making the Grade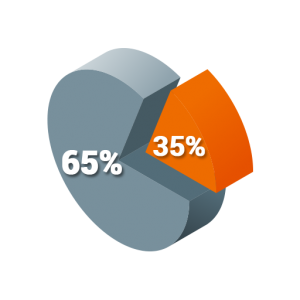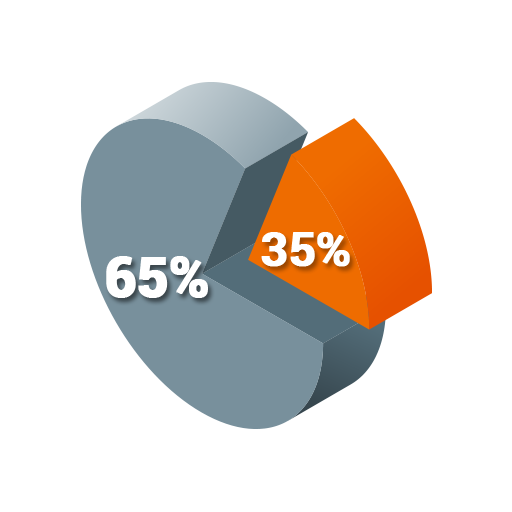 An ERIC (Institute of Education Sciences) study found that 65% of academic leaders at public institutions believe the quality of online instruction is equal to or superior to face-to-face instruction.
This same study shows that enrollment for online courses is at a record high. So why all the buzz around online education programs?
GIS online certificate programs are on the rise because they give the necessary flexibility to a traditional classroom setting.
Especially for those with additional employment and family responsibilities without the time commitment. A GIS online certificate may be just what you need to get your foot in the door.
Disadvantages of Online GIS Certification
Online courses take a lot of self-motivation and discipline.
It makes a huge difference during tough labs to have another screen for guidance. There's less stress and you can help each other out through problems.
One of the main disadvantages is that you lose the personal connections and networking that come with a classroom setting. But this lifestyle has become a new norm for quite some time now.
Meeting with people face-to-face can help you land a job. Instead of just gaining a GIS online certificate, and sending your CV into the wilderness.
While it's true that online classes give chances to interact with one another in an online environment, you lose it on classroom discussion, the opportunity to collaborate, and learning from others.
The Growth of Online Education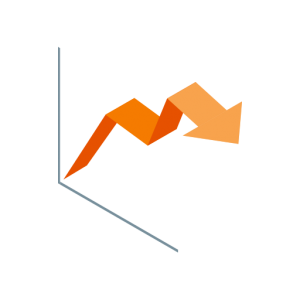 Based on ERIC responses from more than 2,500 colleges and universities, online enrolments have been growing substantially faster than overall higher education enrollment.
The overall expectation is that online enrolments will continue substantial growth.
Over 5.6 million students are enrolled in online courses in the United States. This means that nearly thirty percent of higher education students now take at least one course online.
Although the continued growth in online enrolments cannot continue forever, it will eventually reach a saturation point.
But at this point, there isn't much evidence that online enrollment growth is at its end.
Professional Certificate in GIS Essentials
The University of Alaska Fairbanks offers a self-directed online GIS certificate program designed to learn the essentials of this field. Not only will you gain the skills to advance professionally, but you can learn GIS from a well-recognized university using industry-standard software.
The online GIS certificate program we recommend is the Professional Certificate in Geographic Information Systems (GIS) Essentials from the University of Alaska Fairbanks.
Some of the advantages of this certification are that you can:
The program cost is affordable (approximately 500$)
Earn a professional certificate upon completion.
Set and maintain flexible deadlines with courses 100% online.
As the industry demand for geospatial professionals increases, this online GIS certificate program teaches the foundational GIS technology that is finding its way into many new industries.
This online GIS certificate program familiarizes you with Esri ArcGIS software in both 2D and 3D. Not only will you learn the building blocks of spatial analysis, but you will communicate ideas through ArcGIS story maps.
| | |
| --- | --- |
| Instructor | University of Alaska |
| Duration | 3 months (3 – 5 hours per week) |
| Certification | Professional Certificate in Geographic Information Systems (GIS) Essentials |
| Courses | 3 skill-building courses |
| Skills | ArcGIS Pro, Spatial Analysis, 3D, ArcGIS Story Maps, Image Classification, Watershed Delineation |
The Final Word on Online Certification
GIS online certificate programs have been gaining popularity and credibility over the years.
While online GIS certification helps you achieve your professional goals and advancement in your career, they are also affordable and a convenient option for those with a busy schedule without a time commitment.
Further to this, it's doubtful an employer will ever ask you if you earned your certificate face-to-face or through distance education.
What are your thoughts on online GIS certificate programs?
Does your university/college have a GIS certification program?