7 Free Esri Training Courses to Sink Your Teeth Into
How to Capitalize on Free Esri Training
GIS always seems to be in a perpetual state of growth. It's always expanding with new and dynamic ways to visualize, capture, and analyze data.
When it comes to GIS training, it's more important than ever that you stay on top of it with the latest developments.
The GIS industry is heating up. And if you're not up to speed with your skills and training, you might be missing out.
For this reason, we have created a list of 7 free Esri training courses for you to sink your teeth in 2023. And this includes massive open online courses (or MOOCs) on specific calendar days of the year.
1. Python for Everyone (4 hrs, 15 mins)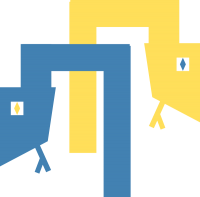 If you've read our ideas for free GIS programming training, then you already know that Python tops the list of scripting languages to learn in your career.
Because when you use Python, you can automate redundant tasks and create workflows that your organization can repeatedly reuse. By using Python libraries, you can extend the functionality for ArcGIS. But there are a lot of moving parts in Python. And it's tough to get started.
Esri's "Python for Everyone" course helps you get off your feet and learn how to code in Python. Specifically, this helps you master proper Python syntax, script flow, and error handling.
2. Cartography MOOC (6 weeks)
A lot of folks start their GIS career because of the cartography aspect. No doubt, some of the older maps are works of art.
Even though traditional cartography in paper maps is shifting to the digital age, its fundamentals remain the same. What are these cartography fundamentals and how do we ensure we're using them in our maps?
In this free Esri training course "Cartography MOOC", experienced cartographers coach you how to become a smarter map maker.
3. Basic of JavaScript Web Apps (1 hr, 15 mins)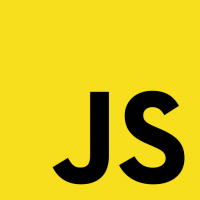 Next to Python, JavaScript is the next scripting language of choice to build dynamic content online. In fact, HTML, CSS, and JavaScript all work together with Esri's JavaScript API for creating web maps and web scenes in 3D.
Although Esri's online documentation is superb, how do you get started? And what are some tips to start building web apps of your own?
Any GIS professional who'd like to rigorously pursue their own web mapping apps can get started with the "Basic of JavaScript Web Apps" free Esri training course.
4. Spatial Data Science (6 weeks)
The main focus of "Spatial Data Science" is leveraging spatial data. This includes any information that is tied to specific geographical locations – to gain insights, make predictions, and solve complex problems across various domains.
In Esri's Spatial Data Science MOOC, you'll explore tools, methodologies, and techniques from data science. For instance, it delves into everything from data engineering to predictive modeling and visualization techniques.
This MOOC is particularly powerful because it allows you to learn the integration of spatial context into data analysis, which is crucial for understanding how geographical relationships impact various phenomena.
5. Image Processing with ArcGIS (3 hrs)
Whether it's by drone, plane, or satellite, there is an abundance of Earth imagery being collected. But how do you put this Earth imagery to work?
While there are hundreds of remote sensing applications out there, this free Esri training course "Image Processing with ArcGIS" gives you an overview of how to put these tools into action.
For example, they can increase productivity, save money, and even protect the environment. In addition, you can learn how to identify landscapes and interpret imagery.
6. Migrating to ArcGIS Pro from ArcMap (1 hr, 3 min)
There are plenty of reasons to move to ArcGIS Pro and break out of the habit of using ArcMap. But maybe you need a bit more convincing?
If you're an ArcMap user already, then start with "Migrating to ArcGIS Pro from ArcMap". In this free Esri training course, you can learn how to be productive right away.
But if you are relatively new to GIS, then we suggest the free Esri training course "ArcGIS Pro Basics". These are the essential concepts to jumpstart your productivity in ArcGIS Pro.
7. Going Places with Spatial Analysis (6 weeks)
Spatial analysis is the backbone in GIS analysis. At its core, this process goes beyond simple observation, delving into the realm of understanding patterns uniquely tied to specific locations on Earth's surface
In the "Going Places with Spatial Analysis" MOOC, you'll receive hands-on experience to prepare spatial analysis workflows. This includes working in a cloud-based mapping environment.
Although it covers a lot of fundamental topics, this MOOC involves making predictions and quantifying patterns. These skills can help propel you into a GIS analyst career and gain a fundamental base in geospatial analysis.
Free Esri Training and Massive Online Open Courses (MOOC)
Through these Esri training MOOCs, GIS professionals seeking to enhance their career prospects can now conveniently upskill and expand their GIS knowledge base.
But it's not only for current professionals in the field.
Students and enthusiasts who are curious about the power of geospatial technology are granted a gateway to immersive learning experiences that transcend traditional classroom settings.
Convinced yet? Rock-n-enroll in some of the top 7 free Esri training courses available at Esri.