Kansas Lakes and Rivers Map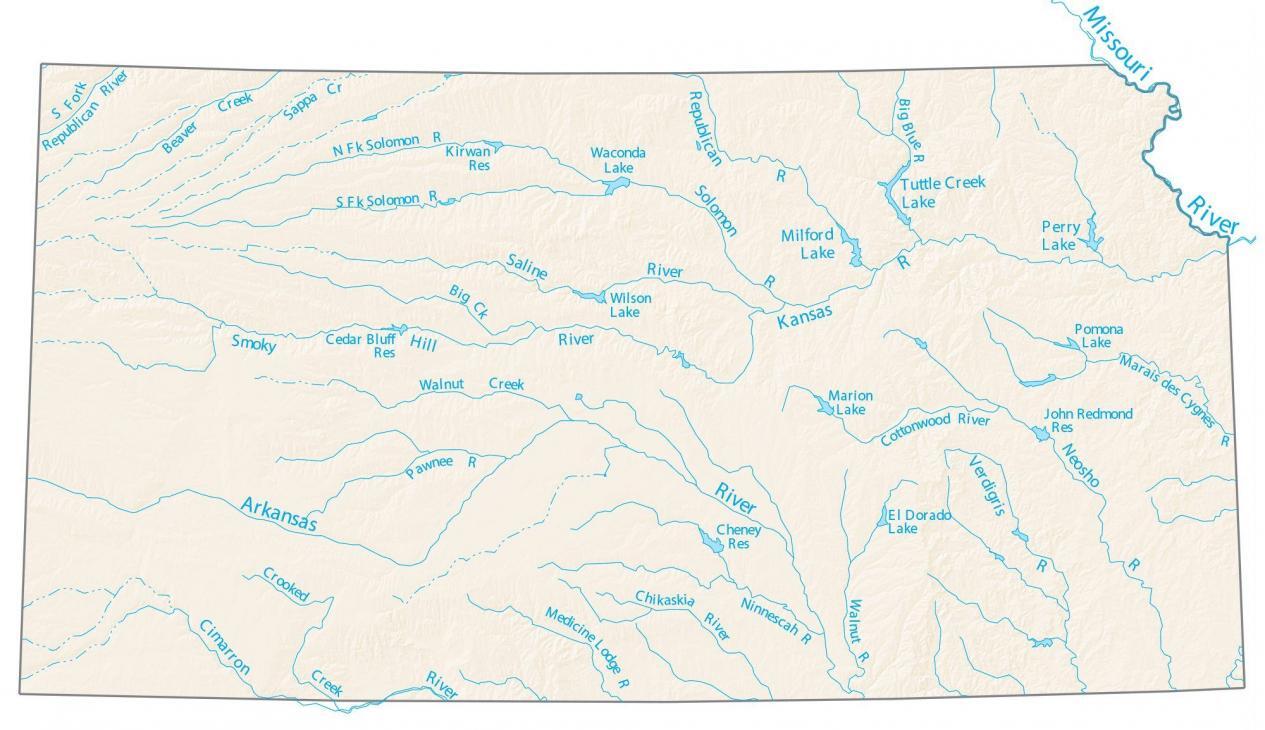 Download
Kansas map collection
About the map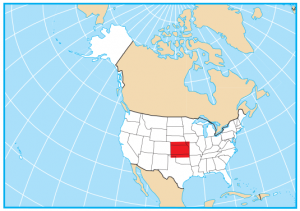 This map displays the major rivers, reservoirs, and lakes of Kansas like Milford, Perry, and Waconda Lake. Kaw Lake, Milford Lake, and Perry Lake all exceed 10,000 acres in area.
In general, the rivers of Kansas flow into the Gulf of Mexico. The only river that forms a border in Kansas is the Missouri River. This river in the northeast of Kansas delineates a border with its neighbor state of Missouri. The Arkansas River flows in an east-west direction and around the city of Wichita.
Kansas lakes, rivers and reservoirs
Lakes in Kansas
Milford Lake
Perry Lake
Waconda Lake
Wilson Lake
Pomona Lake
Marion Lake
El Dorado Lake
Rivers and streams
Saline River
Smoky Hill River
Kansas River
Cimarron River
Neosho River
Arkansas River
Missouri River
Republican River
Verdigris River
Solomon River
Big Blue River
Marais des Cygnes River
Cottonwood River
Walnut River
Ninnescah River
Chikaskia River
Medicine Lodge River
Pawnee River
Reservoirs in Kansas
Kirwan Reservoir
John Redmond Reservoir
Cheney Reservoir
Cedar Bluff Reservoir
Creeks and tributaries
Tuttle Creek
Beaver Creek
Sappa Creek
Walnut Creek
Crooked Creek
References
A US county map that displays the 3,142 counties and equivalents including parishes, boroughs, census areas, independent cities and the District of Columbia.
A USA map with states and cities that colorizes all 50 states in the United States of America. It includes selected major, minor and capital cities.
This US time zone map shows the six time zones of the United States such as the Eastern, Central, Mountain, Pacific, Alaska and Hawaii-Aleutian time zones.
Free US Maps
Select a state to view its map