Map of Kansas – Cities and Roads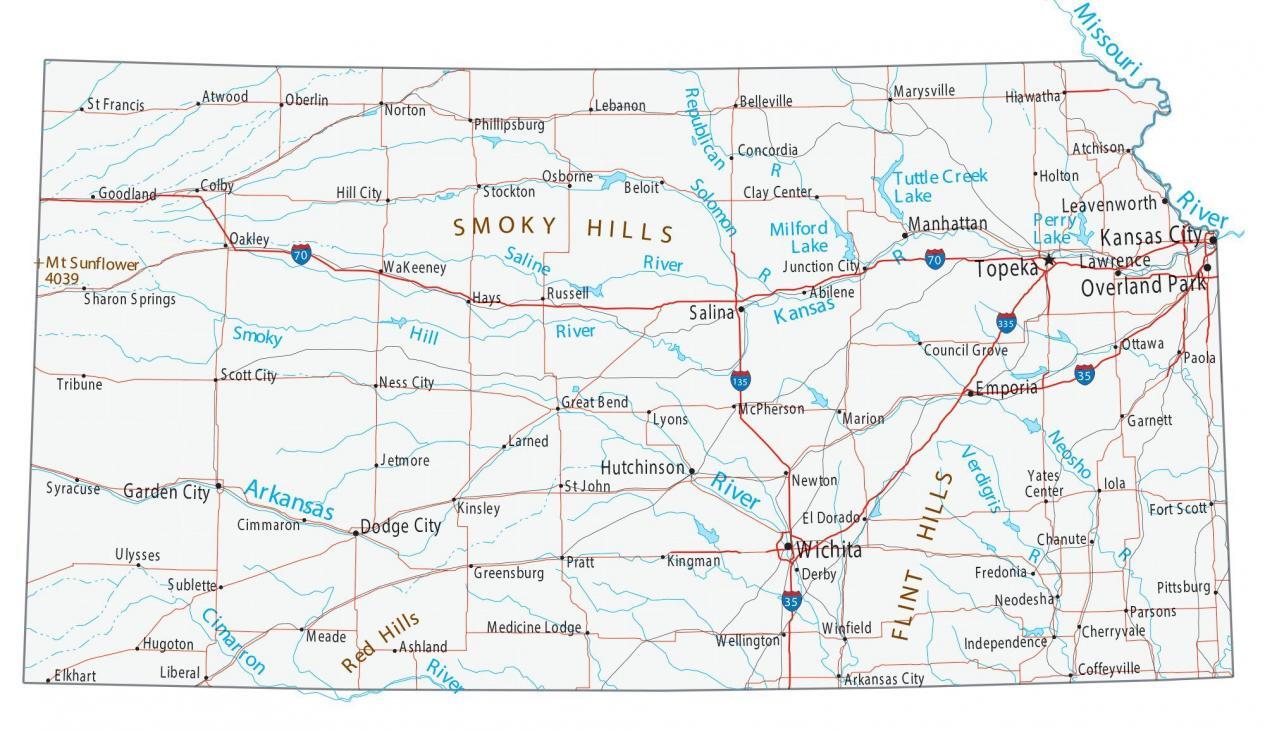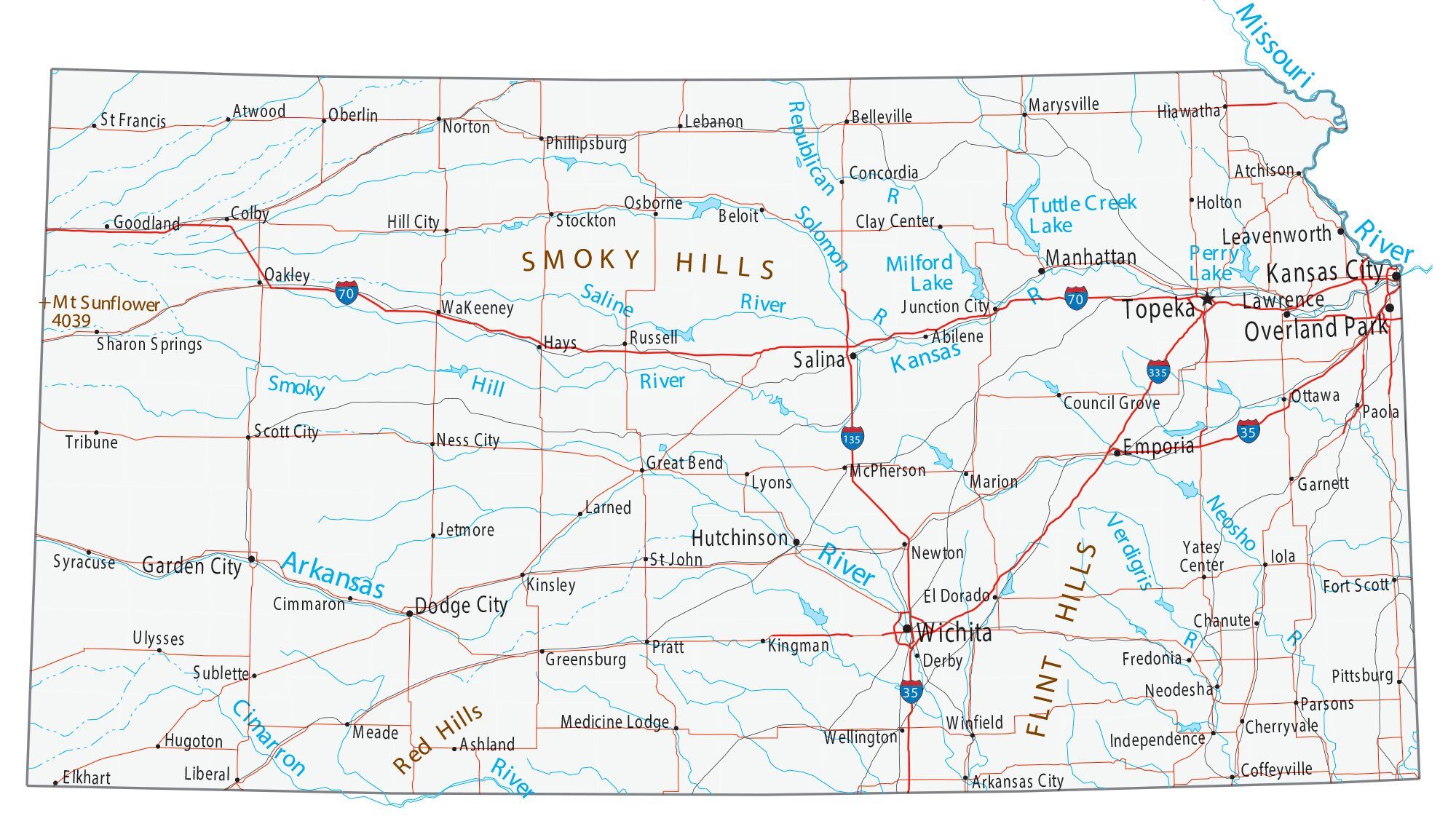 Download
Kansas map collection
About the map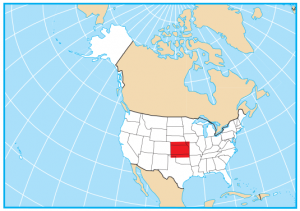 This Kansas map displays cities, roads, rivers and lakes. Wichita, Overland Park and Topeka are some of the major cities shown in this map of Kansas.
Kansas state is the heart of the midwest and its terrain is flat as a pancake. If you thought Iowa was flat, Kansas is one of the flattest in the whole country!
It's famous for being the geographic center of contiguous United States. But it's also well-known for Dorothy from Wizard of Oz. "I've a feeling we're not in Kansas any more". Kansas borders just 4 states including Colorado, Nebraska, Missouri and Oklahoma.
State capital
Topeka
Major cities and towns
Kansas City
Overland Park
Wichita
Topeka
Garden City
Hutchinson
Lawrence
Leavenworth
Manhattan
Salina
Dodge City
Emporia
Abilene
Arkansas City
Ashland
Atchison
Belleville
Beloit
Chanute
Cherryvale
Clay Center
Coffeyville
Colby
Concordia
El Dorado
Elkhart
Fort Scott
Fredonia
Garnett
Goodland
Great Bend
Hays
Hiawatha
Hill City
Holton
Iola
Jetmore
Junction City
Kingman
Kinsley
Larned
Lebanon
Liberal
Marysville
McPherson
Meade
Medicine Lodge
Neodesha
Newton
Norton
Oakley
Oberlin
Ottawa
Parsons
Phillipsburg
Pittsburg
Pratt
Russell
St Francis
Scott City
Stockton
Sublette
Syracuse
Wellington
Winfield
Yates
Center
Ulysses
WaKeeney
Paola
Lyons
Marion
Council Grove
Greensburg
Derby
St John
Cimmaron
Tribune
Sharon Springs
Atwood
Ness City
Osborne
Interstate highways
Interstate-35 (I-35)
Interstate-70 (I-70)
Route 135
Lakes, rivers and creeks
Saline River
Smoky Hill River
Tuttle Creek
Cimarron River
Neosho River
Milford Lake
Arkansas River
Missouri River
Republican River
Verdigris River
Solomon River
Perry Lake
References
A US national parks map that displays the 5 regions and 62 national parks of the United States. Hawaii and Alaska have inset maps with outlines and names.
A physical map of the United States that features mountains, plateaus, lakes, rivers, cities and capitals. It includes inset maps for Hawaii and Alaska.
How much rain falls in the United States? Take a close look at this US precipitation map to see where it falls the most and least. You'll see it fluctuates.
Free US Maps
Select a state to view its map