About the map
This Massachusetts county map displays its 14 counties. Even though Massachusetts removed 8 of its 14 counties (Barnstable, Bristol, Dukes, Norfolk, Plymouth), they still retain a local level of government.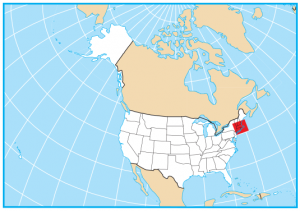 Middlesex County is the largest county in Massachusetts, which includes the city of Cambridge and Harvard University. Also notable is Berkshire County, home to the Berkshires. Furthermore, Worcester and Suffolk County are highly populated counties in Massachusetts.
Worcester County occupies the most area in terms of size. It's centered in the middle of Massachusetts and is about 1579.4 square miles. The smallest county in Massachusetts is Nantucket County. This island is off the coast of the mainland in Cape Cod and occupies 50.3 square miles.
Massachusetts map collection
You are free to use our county map of Massachusetts for educational and commercial uses. Attribution is required. How to attribute?
Massachusetts county list
| County Map | Population (2020 est) | County Map | Area (sq mi) | Locator Map | FIPS Code |
| --- | --- | --- | --- | --- | --- |
| Barnstable County | 213,164 | Barnstable County | 420.4 | Barnstable County Map | 25001 |
| Berkshire County | 124,571 | Berkshire County | 946 | Berkshire County Map | 25003 |
| Bristol County | 566,765 | Bristol County | 573.8 | Bristol County Map | 25005 |
| Dukes County | 17,461 | Dukes County | 109.2 | Dukes County Map | 25007 |
| Essex County | 791,263 | Essex County | 517.3 | Essex County Map | 25009 |
| Franklin County | 70,267 | Franklin County | 725.1 | Franklin County Map | 25011 |
| Hampden County | 463,986 | Hampden County | 634.1 | Hampden County Map | 25013 |
| Hampshire County | 161,401 | Hampshire County | 545.4 | Hampshire County Map | 25015 |
| Middlesex County | 1,609,379 | Middlesex County | 847.1 | Middlesex County Map | 25017 |
| Nantucket County | 11,376 | Nantucket County | 50.3 | Nantucket County Map | 25019 |
| Norfolk County | 709,409 | Norfolk County | 410.3 | Norfolk County Map | 25021 |
| Plymouth County | 523,738 | Plymouth County | 693.7 | Plymouth County Map | 25023 |
| Suffolk County | 801,582 | Suffolk County | 60.9 | Suffolk County Map | 25025 |
| Worcester County | 829,212 | Worcester County | 1579.4 | Worcester County Map | 25027 |
References