New Jersey State Map – Places and Landmarks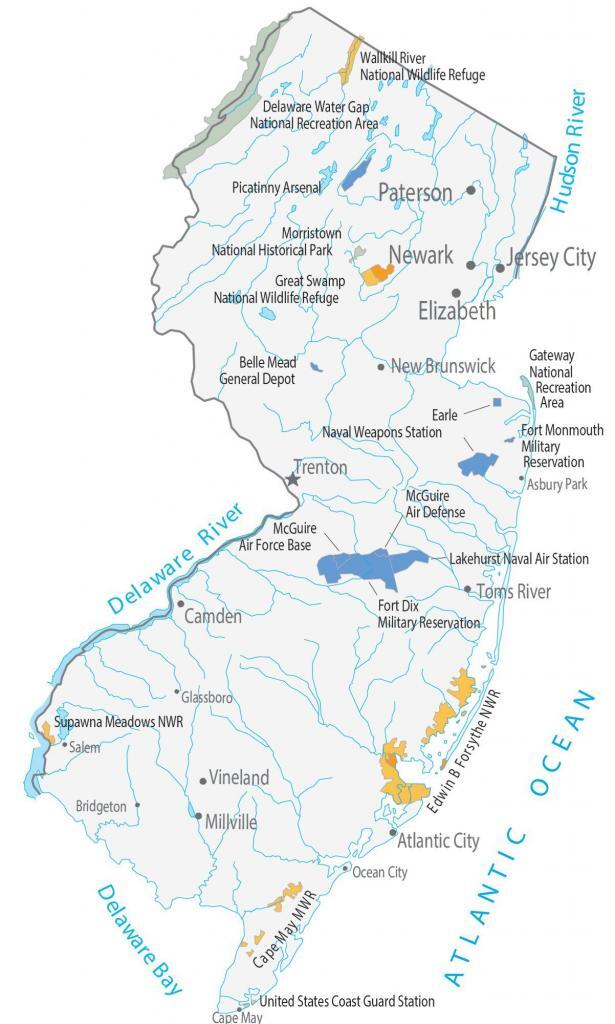 About the map
This New Jersey State Map shows major landmarks and places in New Jersey. For example, it includes national military bases, wildlife refuges, and federal lands in New Jersey.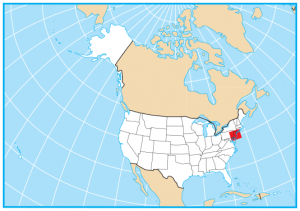 New Jersey has 4 national wildlife refuges and national recreation areas. For example, it includes the Delaware Water Gap and Gateway Belle Mead National Recreation Area.
Morristown National Historical Park consists of a museum and library collection related to George Washington and the Continental Army's encampment, surviving through one of the coldest winters on record.
New Jersey map collection
You are free to use our map of New Jersey for educational and commercial uses. Attribution is required. How to attribute?
Federal lands
National Wildlife Refuge (NWR)
Wallkill River NWR
Great Swamp NWR
Supawna Meadows NWR
Edwin B Forsythe NWR
National Recreation (NRA)
Delaware Water Gap National Recreation Area
Gateway Belle Mead National Recreation Area
Other Landmarks
Morristown National Historical Park
New Jersey lakes, rivers and reservoirs
Lakes, rivers and reservoirs
Delaware Bay
Chesapeake Bay
Long Island Sound
Atlantic Ocean
Delaware River
Hudson River
Army, naval and military
Fort Monmouth Military Reservation
Earle Naval Weapons Station
Lakehurst Naval Air Station
McGuire Air Defense
Fort Dix Military Reservation
McGuire Air Force Base
Cape May Military Base
United States Coast Guard Station
Picatinny Arsenal
New Jersey landmarks and places
Vineland
Toms River
New Brunswick
Elizabeth
Jersey City
Newark
Paterson
Trenton
Atlantic City
Camden
Millville
Asbury Park
Bridgeton
Cape May
Glassboro
Ocean City
Salem
State capital
Trenton
City Maps of New Jersey
References