New Jersey Maps
City Maps of New Jersey
New Jersey map collection
You are free to use our map of New Jersey for educational and commercial uses. Attribution is required. How to attribute?
About the map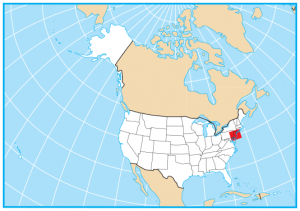 This New Jersey map contains cities, roads, rivers, and lakes. For example, Jersey City, Newark, and Paterson are major cities shown in this map of New Jersey.
New Jersey is nicknamed the Garden State. But it's not entirely sure where the origin comes from. At the very least, it dates back to 1926, or even back to references from Benjamin Franklin. Get a taste of its attractions, from the boardwalk and beaches of the Atlantic Coast to the Appalachian Trails in the north.
The state of New Jersey is located in the northeast along 130 miles of Atlantic Ocean coastline. It shares a border with 3 states including Delaware, Pennsylvania and New York. Although it's one of the smallest states in area, it has one of the highest concentrations of population.
State capital
Trenton
Major cities and towns
Jersey City
Newark
Paterson
Trenton
Elizabeth
Atlantic City
Camden
Long Branch
Millville
Vineland
Lakewood
New Brunswick
Passaic
Toms River
Asbury Park
Bridgeton
Cape May
Glassboro
Ocean City
Salem
Phillipsburg
Freehold
Mt Holly
Hammonton
Wildwood
Interstate highways
Interstate-78 (I-78)
Interstate-80 (I-80)
Interstate-95 (I-95)
Interstate-195 (I-195)
Interstate-287 (I-287)
Interstate-295 (I-295)
Lakes, rivers and creeks
Delaware River
Hudson River
Delaware Bay
Chesapeake Bay
Atlantic Ocean
Long Island Sound
Landmarks in New Jersey
High Point
In this US election map collection, you will find the history of presidential elections from 1789 to 2020. Who won the electoral vote in each election year?
References
US State Maps
Select a state to view its map