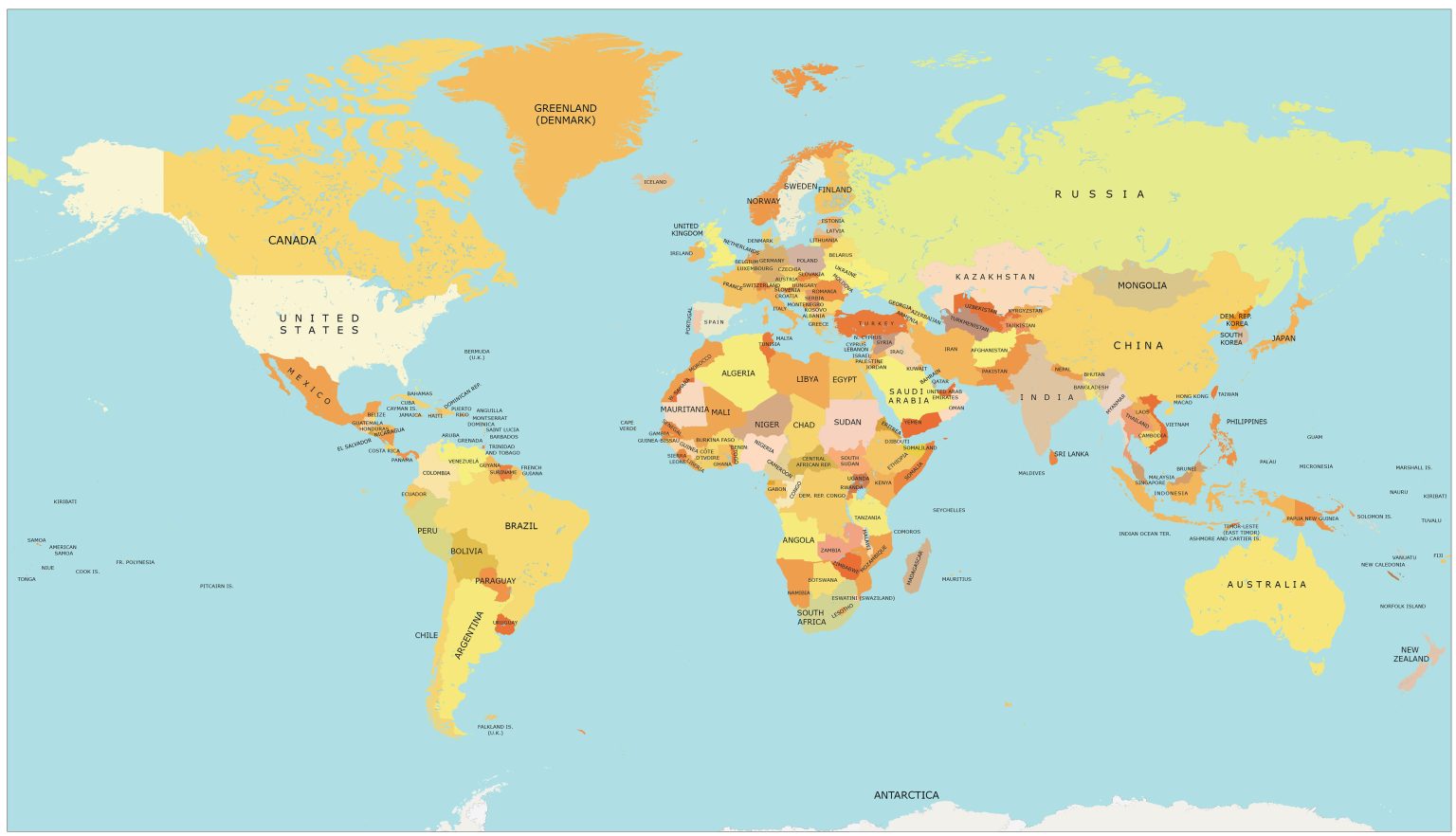 You are free to use our map of the world with countries for educational and commercial uses. Attribution is required. How to attribute?
World Map with Countries
A world map with countries is an essential visual for understanding the planet we live on. It allows us to see the different countries, continents, and oceans that make up our world. It also helps us to understand the relationships between countries and how they interact with each other.
With this up-to-date world map, you can explore the different cultures, economies, and political systems around the world. With such a useful tool, you can gain a better understanding of the complexities of the international community and how they affect the lives of people everywhere.
Here are some of the biggest benefits of this world map with countries:
Whether you're a student, teacher, or traveler, a world map with countries can help you learn more about the world and how it works. Don't forget to check out some of our other visualizations including a High Resolution World Map, World Physical Map, and World Time Zone Map.