Alabama Lakes and Rivers Map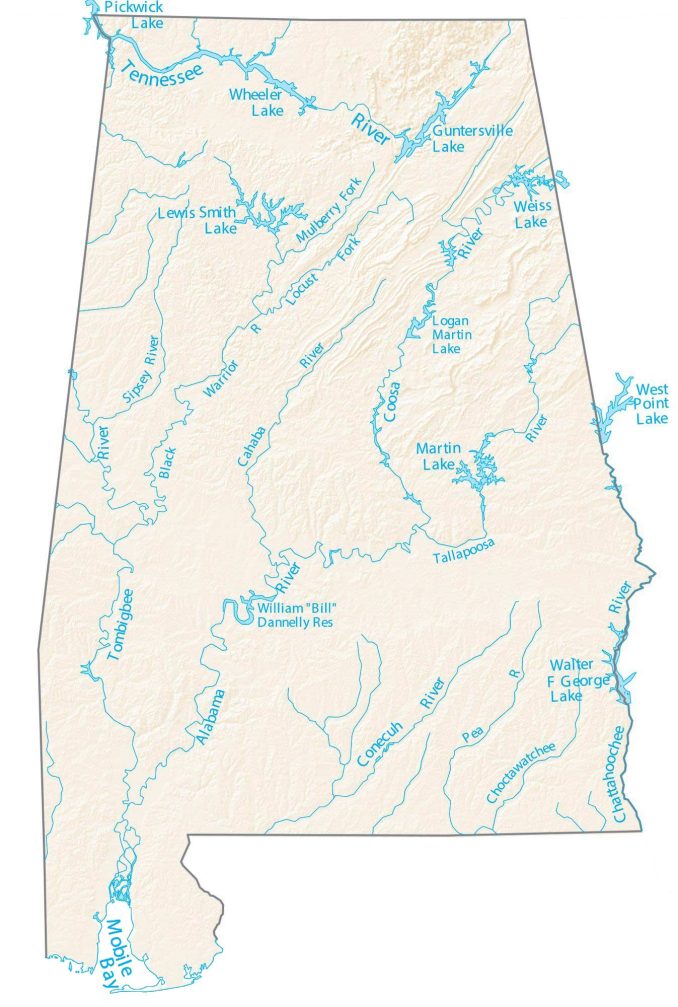 About the map
In this map, you will find significant rivers, reservoirs, and lakes in Alabama. For example, the Alabama River, Mobile Bay, and Lake Guntersville are notable water features in Alabama.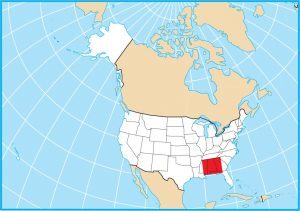 It's also special to note that it's the Chattahoochee River that delineates part of Alabama's eastern boundary with Georgia. Actually, this includes Walter F. George Reservoir which also straddles the border between Alabama and Georgia.
Lake Guntersville is a state park located in northeast Alabama along the Tennessee River. This state park serves the people with over 6,000 acres of natural vegetation and wooded area.
Alabama map collection
You are free to use our lakes and rivers map of Alabama for educational and commercial uses. Attribution is required. How to attribute?
Alabama map – rivers and lakes
Lakes and reservoirs
Wheeler Lake
Walter F. George Reservoir
Logan Martin Lake
Mitchell Lake
Guntersville Lake
Weiss Lake
Lewis Smith Lake
West Point Lake
Martin Lake
Rivers and streams
Tennessee River
Chattahoochee River
Alabama River
Tombigbee River
Conecuh River
Choctawhatchee River
Cahaba River
Black Warrior River
Sipsey River
Tallapoosa River
Coosa River
City Maps of Alabama
References