Connecticut State Map – Places and Landmarks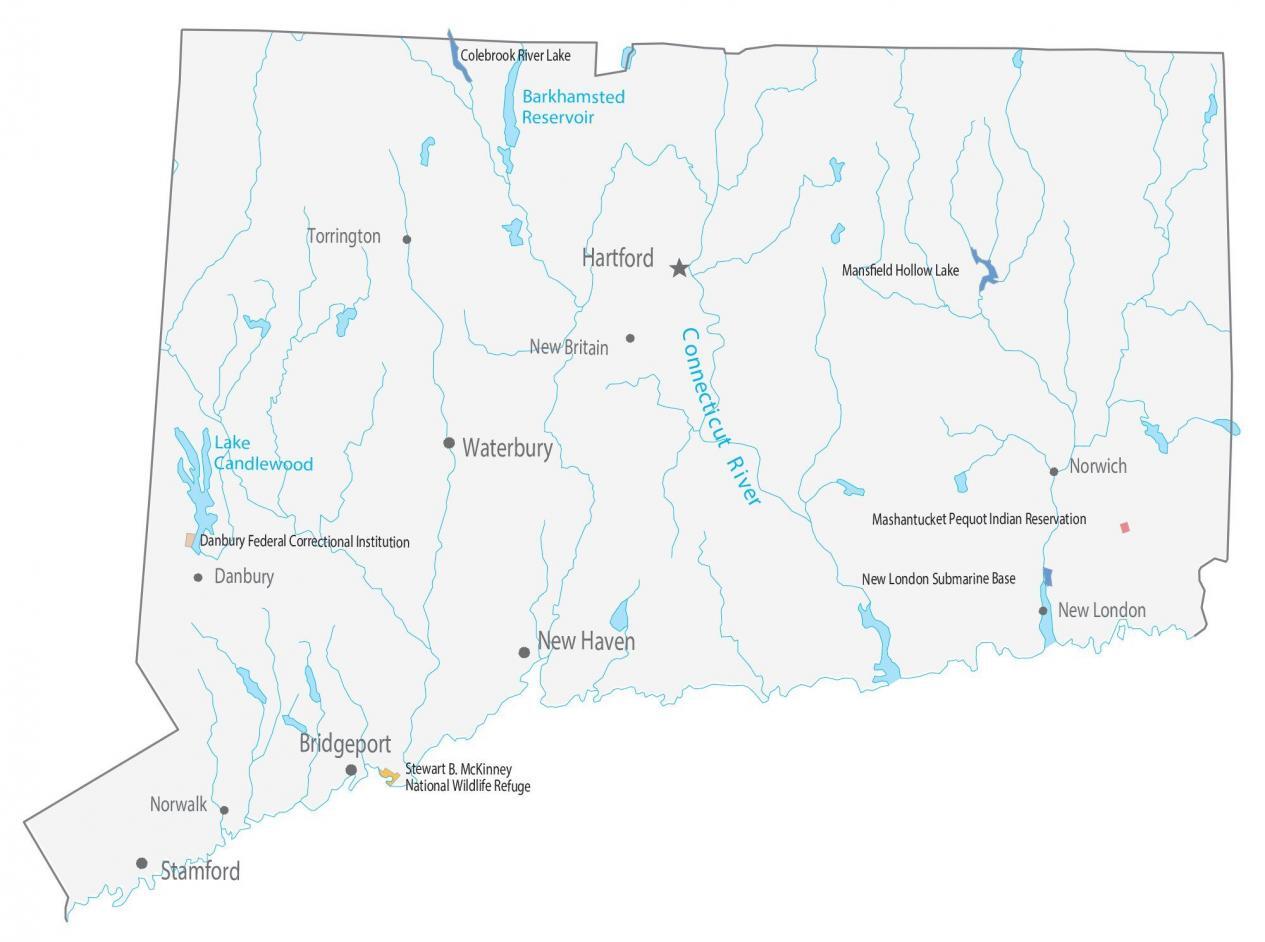 About the map
This Connecticut State Map shows populated places and major landmarks. For example, it includes wildlife refuges, Indian reservations, lakes, cities, and towns.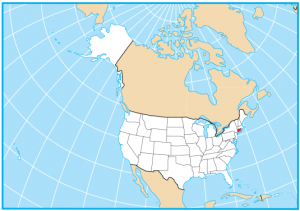 The Stewart B. McKinney National Wildlife Refuge is an important bird area for a variety of nesting bird species. Two unique historic buildings are situated in the refuge including the Falkner Island Lighthouse and the Lape-Read House and Enoch Murdock House at Salt Meadow.
Connecticut's major cities are Hartford, Bridgeport, Stamford, and New Haven. The state has several nicknames including the "Constitution State", the "Nutmeg State", the "Provisions State", and the "Land of Steady Habits". It was the fifth to get statehood and had significant development for the federal government of the United States.
Connecticut map collection
You are free to use our map of Connecticut for educational and commercial uses. Attribution is required. How to attribute?
National wildlife refuges and lakes
Stewart B. McKinney National Wildlife Refuge
Army, naval and correctional
New London Submarine Base
Danbury Federal Correctional Institution
Colebrook River Lake
Mansfield Hollow Lake
Connecticut State Map – Populated places
Cities and towns
Hartford
Bridgeport
New Haven
Stamford
Waterbury
Danbury
Norwalk
Norwich
Torrington
New Britain
New London
Indian Reserves
Mashantucket Pequot Indian Reservation
State capital
Hartford
Connecticut lakes, reservoirs and rivers
Long Island Sound
Connecticut River
Barkhamsted Reservoir
Lake Candlewood
References