Map of Connecticut – Cities and Roads

Download
Connecticut map collection
Connecticut Maps
Connecticut Cities
About the map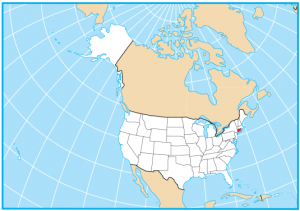 This map of Connecticut displays cities, roads, rivers, and lakes. For example, Hartford, New Haven, and Bridgeport are major cities shown on this Connecticut map.
Connecticut is known as the "Nutmeg state" or "Constitution state". They have cleaner, gentler suburbs and were one of the 13 original colonies. There are only two states are smaller in terms of area – Rhode Island and Delaware.
Connecticut is part of the New England region. It was the first state in the US to have a telephone book. But it held just 50 names and telephone numbers! Its capital, Hartford, home to the former Hartford Whalers, NHL hockey team. It holds just 3.5 million people with the key cities being New Haven, Bridgeport, and Stamford.
Connecticut state capital
Hartford
Cities, towns and villages
Hartford
Bridgeport
New Haven
Stamford
Waterbury
Danbury
Norwalk
Norwich
Torrington
New Britain
New London
Bristol
Manchester
Middletown
Meriden
Hamden
Milford
Trumbull
Greenwich
Willimantic
New Milford
Winsted
Canaan
Windsor Locks Putnam
Storrs
Groton
Old Lyme
Interstate highways
Interstate-91 (I-84)
Interstate-91 (I-91)
Interstate-95 (I-95)
Lakes, rivers and creeks
Long Island Sound
Lake Candlewood
Barkhamsted Reservoir
Connecticut River
Housatonic River
Mountains in Connecticut
Mt Frissell
A USA map with states and cities that colorizes all 50 states in the United States of America. It includes selected major, minor and capital cities.
A physical map of the United States that features mountains, plateaus, lakes, rivers, cities and capitals. It includes inset maps for Hawaii and Alaska.
US State Maps