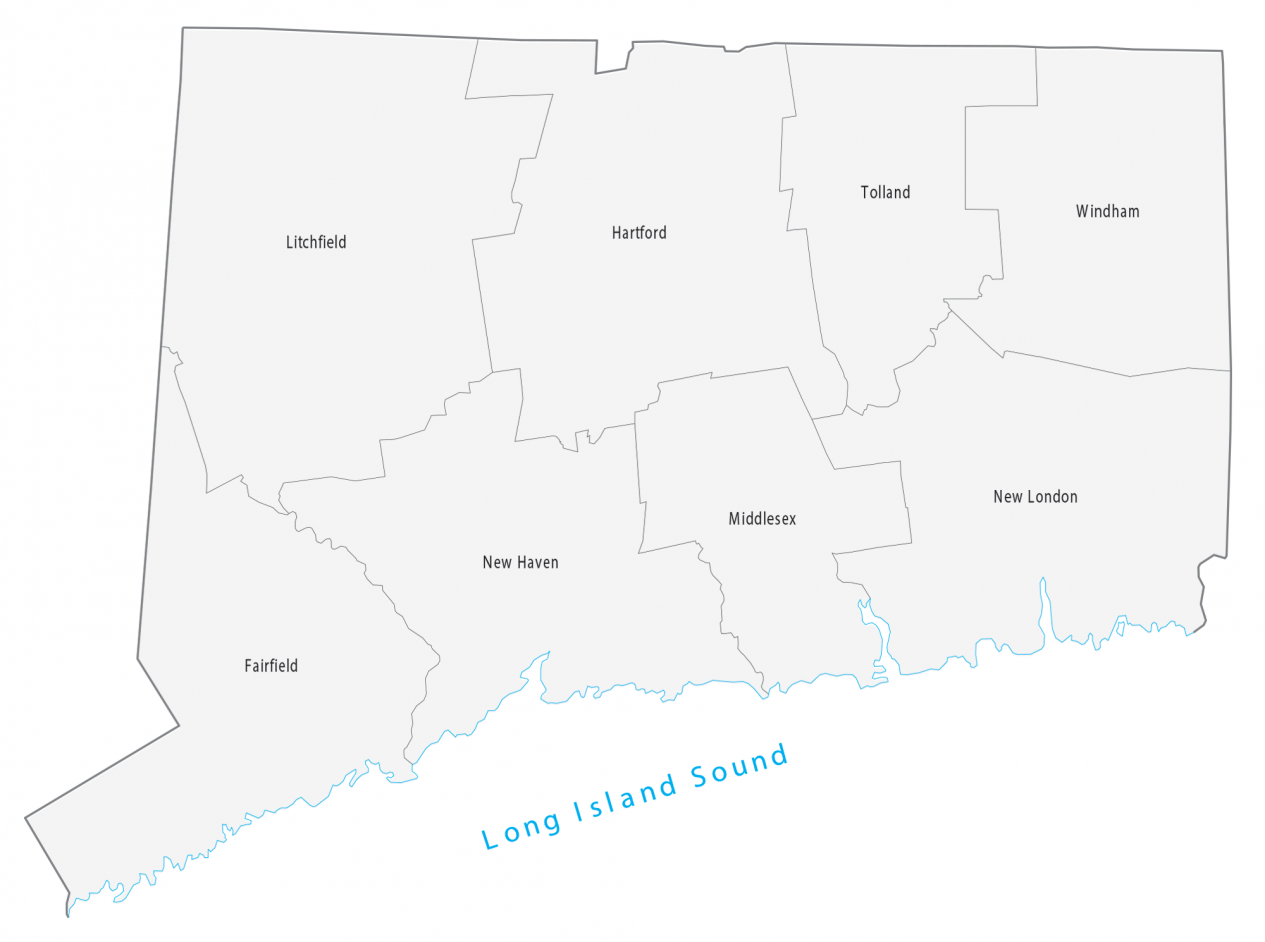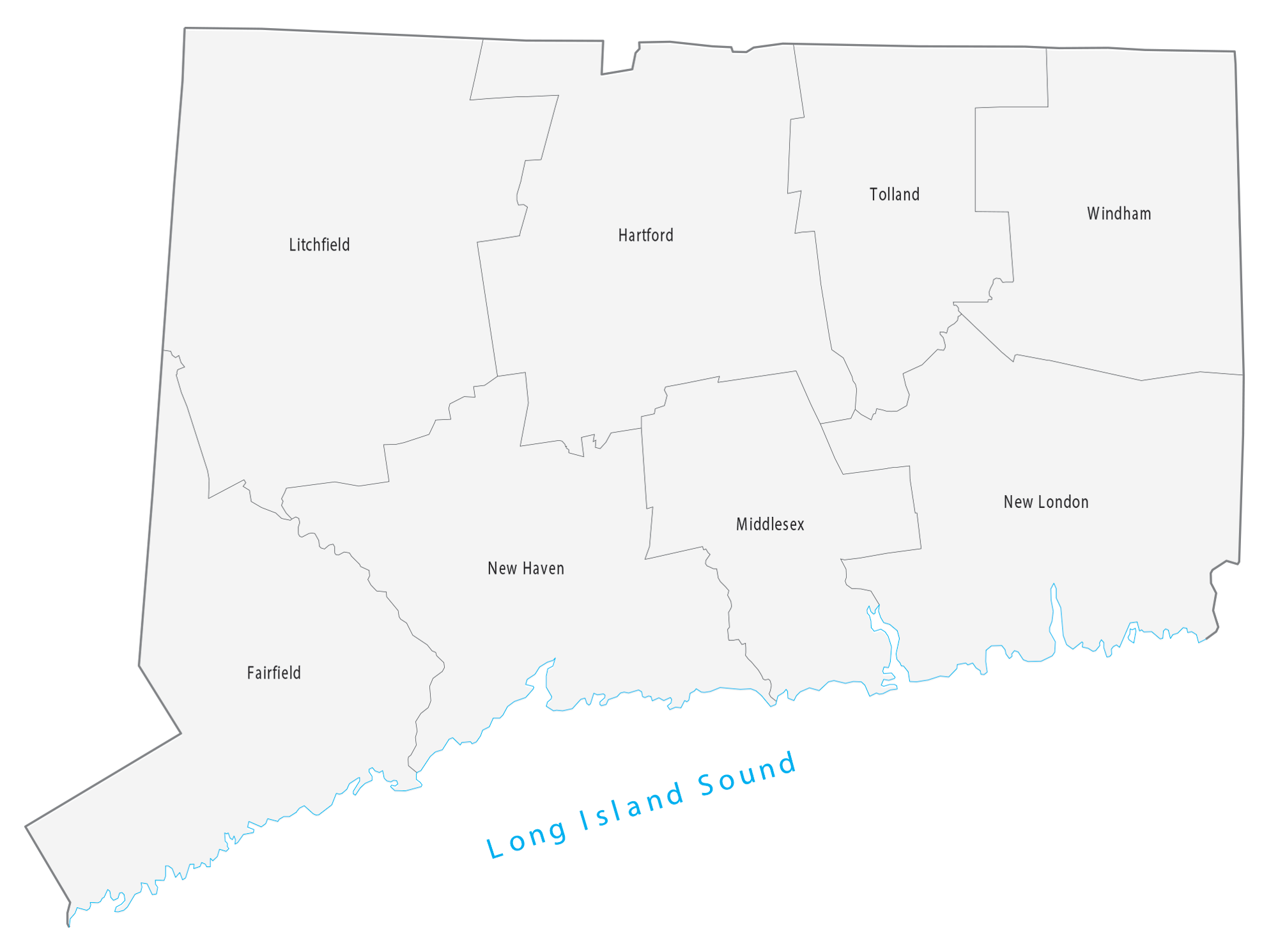 About the map
This Connecticut county map geographically displays its 8 counties. Its count of just 8 counties ranks as the third-fewest in the United States, ahead of Rhode Island and Delaware.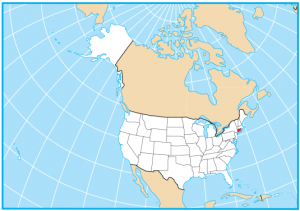 Fairfield, New Haven, and Hartford are some of the largest counties in Connecticut for the population. These 3 counties along with New London formed back in 1666 before the independence of America.
For size and area, Litchfield County is the largest in Connecticut with an area of 944.5 square miles (2446.2 km2). But the smallest county is Middlesex County with an area of just 382.4 miles square. The largest city in Connecticut is Bridgeport, which is located in Fairfield County. But the state capital Hartford and the fourth-largest city in Connecticut finds its place in Hartford County. Another major city, New Haven, resides in a county of its own name New Haven County.
Connecticut map collection
You are free to use our county map of Connecticut for educational and commercial uses. Attribution is required. How to attribute?
Connecticut county list
| County Name | Population (2020 est) | County Map | Area (sq mi) | Locator Map | FIPS Code |
| --- | --- | --- | --- | --- | --- |
| Fairfield County | 942,426 | Fairfield County | 648.8 | Fairfield County Map | 9001 |
| Hartford County | 889,226 | Hartford County | 750.6 | Hartford County Map | 9003 |
| Litchfield County | 179,610 | Litchfield County | 944.5 | Litchfield County Map | 9005 |
| Middlesex County | 161,657 | Middlesex County | 382.4 | Middlesex County Map | 9007 |
| New Haven County | 851,948 | New Haven County | 619.9 | New Haven County Map | 9009 |
| New London County | 264,999 | New London County | 687.6 | New London County Map | 9011 |
| Tolland County | 150,600 | Tolland County | 417 | Tolland County Map | 9013 |
| Windham County | 116,540 | Windham County | 521.4 | Windham County Map | 9015 |
References