Delaware Lakes and Rivers Map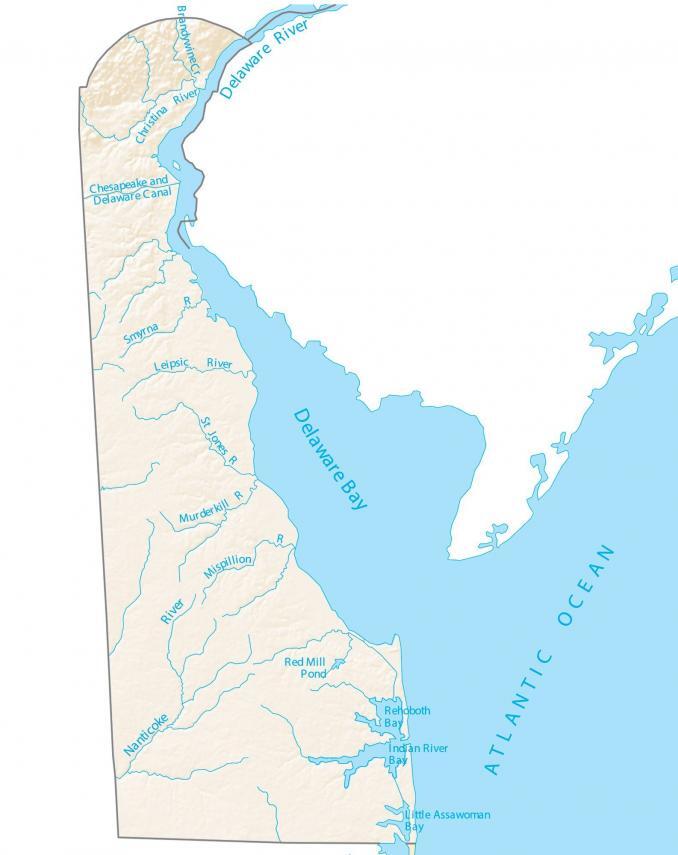 Download
Delaware map collection
About the map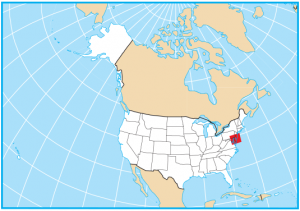 In this map, you will find major rivers, bays, and lakes of Delaware. In general, the rivers and streams of Delaware flow into the Atlantic Ocean.
Delaware Bay is an inlet of the Atlantic Ocean, partially forming the border for New Jersey. It also serves as an outlet for the Delaware River, which spans 5 states.
The largest lakes in Delaware include Lums Pond, Silver Lake, and Trap Pond. Other than Delaware Bay, both Rehoboth Bay and Little Assawoman Bay are broad inlets of the sea in Delaware.
Delaware lakes, rivers and bays
Lakes and bays
Delaware Bay
Rehoboth Bay
Little Assawoman Bay
Rivers, canals and streams
Delaware River
Brandywine Creek
Smyrna River
Leipsic River
Nanticoke River
Indian River
Murderkill River
Chesapeake & Delaware Canal
Christina River
St Jones River
Mispillion River
Lakes, bays and ponds
Red Mill Pond
Lums Pond
Silver Lake
Trap Pond
References
There are really several ways to see elevation in the United States. But the most common way to see a US elevation map is through a digital elevation model.
Check out the US temperature map to visualize how climate varies across the United States of America. Each one is derived from NESDIS, a branch of NOAA.
Free US Maps
Select a state to view its map