7 GIS Internships To Kickstart Your Career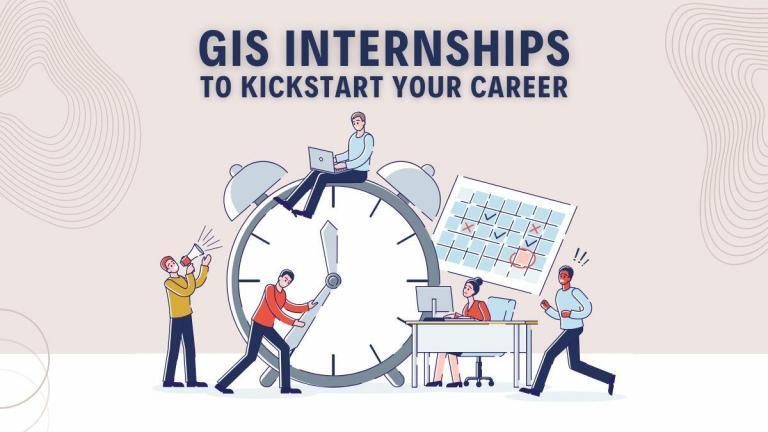 GIS Internships to Kickstart Your Career
Are you looking to gain hands-on experience in the exciting field of Geographic Information Systems (GIS)? GIS internships provide a great opportunity for students and recent graduates to develop their skills and explore career paths in the GIS industry.
These internships can provide invaluable experience and knowledge which can be used to springboard into a successful career in GIS. Not only that, but the contacts you make during your internship can prove to be invaluable when looking for a full-time job.
1. Esri Internships
Esri's Internship Program provides college students with meaningful work experience related to their studies and assists in their professional development. Interns receive exposure to the geospatial industry, gain hands-on experience with Esri software, and have the opportunity to network with experienced professionals.
The program also provides an opportunity to explore potential career paths within the organization. For instance, you can take part in Esri Intern Hackathons where teams can collaborate and brainstorm new ideas. Finally, you get to participate in fun mixers, create apps, and conduct research related to the geospatial industry.

2. GIS Jobs Clearinghouse
The GIS Jobs Clearinghouse is a platform that offers job postings for GIS professionals from around the world. While it does not offer internships exclusively, the Clearinghouse is a great resource for finding potential employers who may be offering GIS-related internships.
In addition to providing job postings, the Clearinghouse also provides resources for job seekers. With its wide range of job opportunities, the GIS Jobs Clearinghouse can be an invaluable tool for any aspiring GIS professional looking to gain experience through an internship.

3. National Park Service Internships
The NPS GIS internship program provides students with an opportunity to gain professional experience in geographic information systems (GIS) and cartography. Interns are placed in an NPS GIS office which typically lasts 16 to 25 weeks.
In addition to gaining valuable experience in GIS, interns will have the opportunity to work with seasoned professionals and learn about the NPS mission and the various ways that GIS is used throughout the organization.
Interns will also provide training in GIS training and development. Some internships may also include opportunities to travel and participate in fieldwork.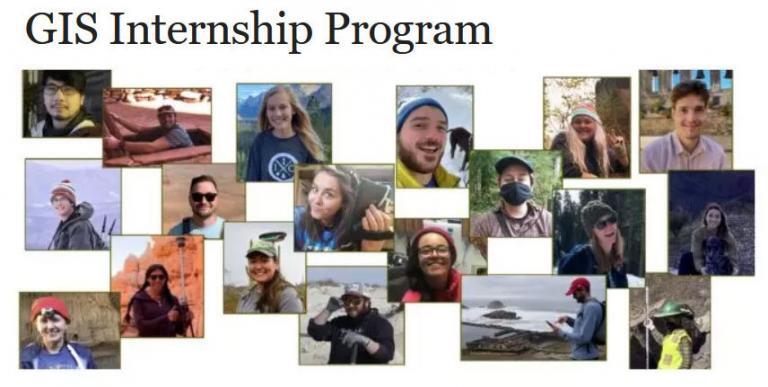 4. Bureau of Land Management Internships
The BLM provides internships for students interested in conservation and GIS. Internships are located at various BLM offices throughout the United States depending on the availability of positions.
Interns typically work with BLM staff to support wildlife. This can include analyzing data and creating maps using GIS technology. They may also be involved in other activities such as developing training materials, assisting with research projects, and more.

5. American Association of Geographers Internships
The AAG offers a variety of internship opportunities including fieldwork, research, and assistantships. Interns gain valuable experience in their chosen field while gaining an understanding of the profession and the AAG's role in it.
Interns may also gain hands-on experience with the latest technology and modern approaches to GIS and remote sensing. For instance, AAG internships may include a wide range of fields like conservation, energy, and agriculture.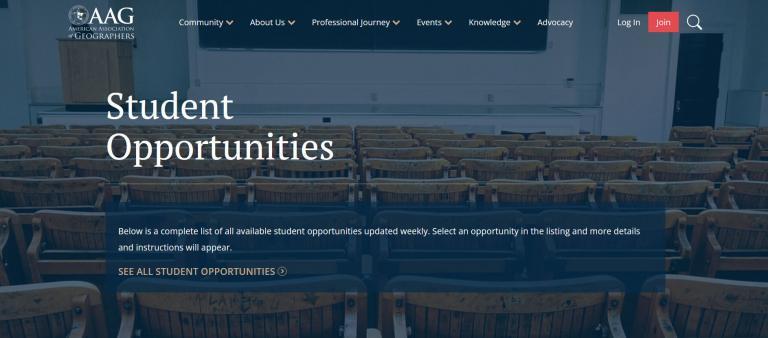 6. GIS Jobs
The GIS Jobs website provides a variety of listings, including both full-time and part-time GIS jobs, as well as internships in the field. The website is an excellent resource to explore potential GIS internship opportunities, which are generally offered by government agencies, non-profits, and private companies.
Many of these organizations use GIS technology to fulfill their mission and offer internships that provide real-world experience with GIS tools and techniques. Additionally, these internships provide great networking opportunities, which can help individuals further their careers in the GIS industry.

7. GIS Corps
Although GIS Corps does not offer GIS internships, there are various volunteer opportunities to help kickstart your career. These volunteer opportunities are designed to provide students with the opportunity to gain practical experience in GIS and related technologies.
Volunteers will be given an opportunity to work on project-based assignments which may include data collection, analysis, development of applications, mapping, and database design and management. But most importantly, most opportunities are for humanitarian purposes so you're doing meaningful and for the greater good.

GIS Internships
From Esri to AAG and NPS, there are plenty of GIS internships for you to grow as a GIS professional and kickstart your GIS career.
But did we miss any? Please let us know of any other sources of GIS internships in the comment section below.