Illinois Lakes and Rivers Map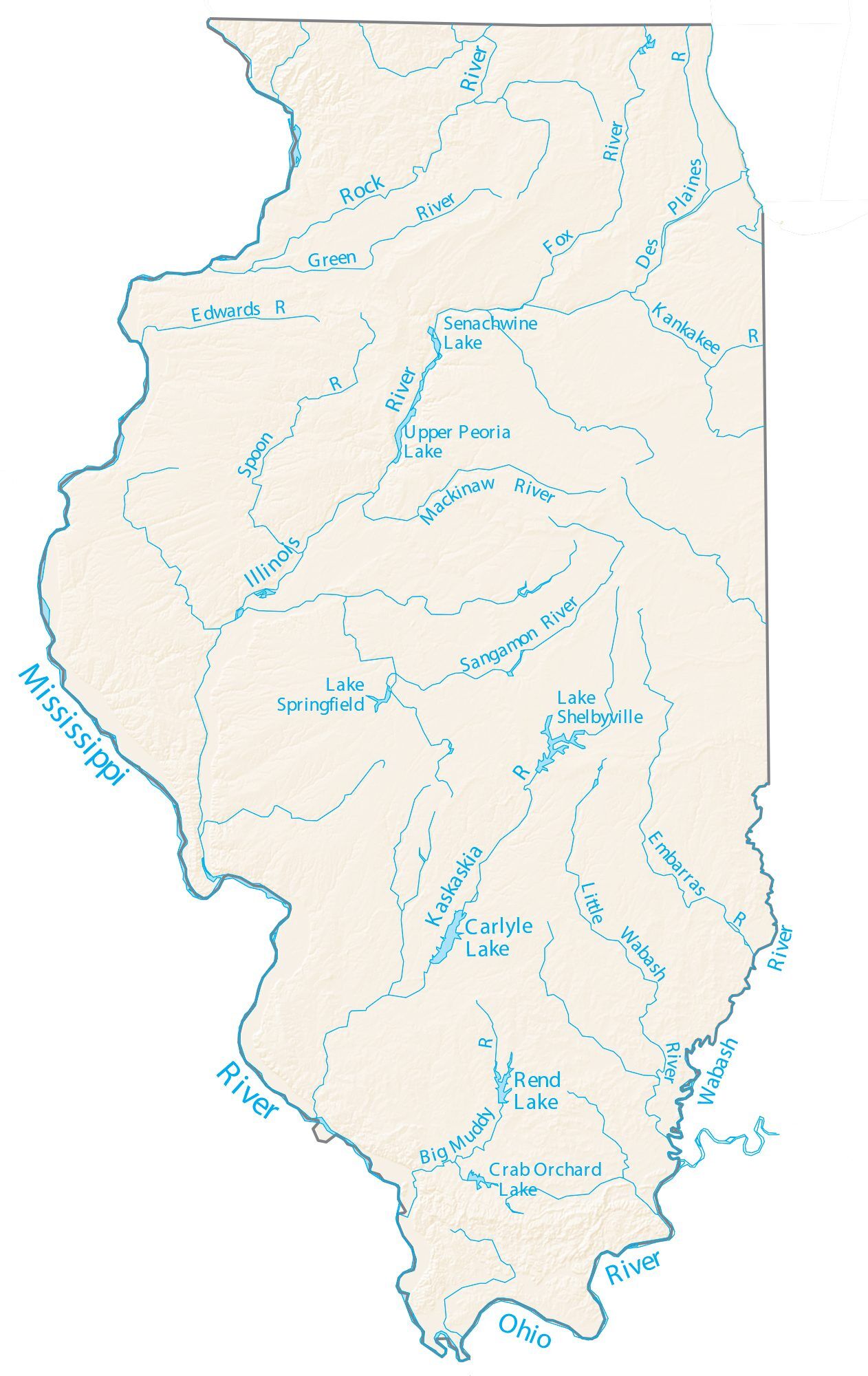 About the map
This map features major rivers, reservoirs, and lakes in Illinois. For example, Lake Shelbyville, Lake Springfield, and the Illinois River are major rivers and lakes. Other than Lake Michigan, Carlyle Lake is the largest and is located in south-central Illinois.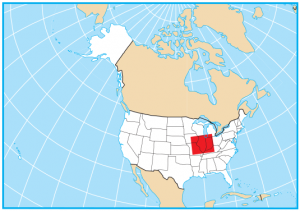 Illinois has a long shoreline with some of the most beautiful beaches on Lake Michigan. This large freshwater lake serves as a destination for fishing, swimming, and boating.
Three rivers form the boundaries of Illinois. It's the Mississippi River that delineates a boundary with Missouri and Iowa. For the eastern boundary of Illinois, it's the Ohio River and Wabash River that forms a boundary with Kentucky and Indiana. All rivers in Illinois flow into the Gulf of Mexico and the Great Lakes.
Illinois map collection
You are free to use our lakes and rivers map of Illinois for educational and commercial uses. Attribution is required. How to attribute?
Illinois lakes, rivers and reservoirs
Lakes and reservoirs
Lake Michigan
Rend Lake
Lake Shelbyville
Upper Peoria Lake
Senachwine Lake
Lake Springfield
Crab Orchard Lake
Rivers and streams
Illinois River
Wabash River
Carlyle Lake
Kaskaskia River
Ohio River
Mississippi River
Embarras River
Wabash River
Rock River
Fox River
Sangamon River
Des Plaines River
Kankakee Spoon River
Edwards River
Green River
Mackinaw River
Big Muddy River
References