Massachusetts Lakes and Rivers Map
Massachusetts Maps
Massachusetts Cities
About the map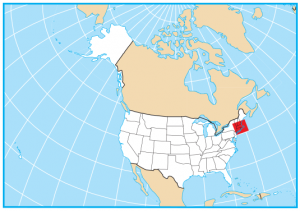 In this map, you will find major rivers, reservoirs, and lakes of Massachusetts. Also, it includes major bays like Cape Cod Bay, Massachusetts Bay, and Buzzards Bay.
In general, rivers in Massachusetts flow into the Atlantic Ocean. For example, the Connecticut River is the longest river in the New England area. It flows through Massachusetts all the way from Canada.
For lakes in Massachusetts, Quabbin Reservoir is the largest. In fact, it's the largest water supply in the world storing 412 billion gallon reservoir. Remarkably, it provides drinking water for the city of Boston and several nearby communities.
Massachusetts lakes, rivers and reservoirs
Rivers and streams
Connecticut River
Housatonic River
Deerfield River
Westfield River
Charles River
Blackstone River
Merrimack River
Concord River
Chicopee River
Ware River
Taunton River
Quaboag River
Hoosic River
Nashua River
Assabet River
Ipswich River
Bays, sounds and reservoirs
Cape Cod Bay
Massachusetts Bay
Buzzards Bay
Ipswich Bay
Nantucket Sound
Long Island Sound
Vineyard Sound
Quabbin Reservoir
Wachusett Reservoir
Otis Reservoir
Water features
Assawompset Pond
Cape Cod Canal
Boston Harbor
Muskeget Channel
References
Massachusetts Maps
Massachusetts Cities
Free US Maps
Select a state to view its map