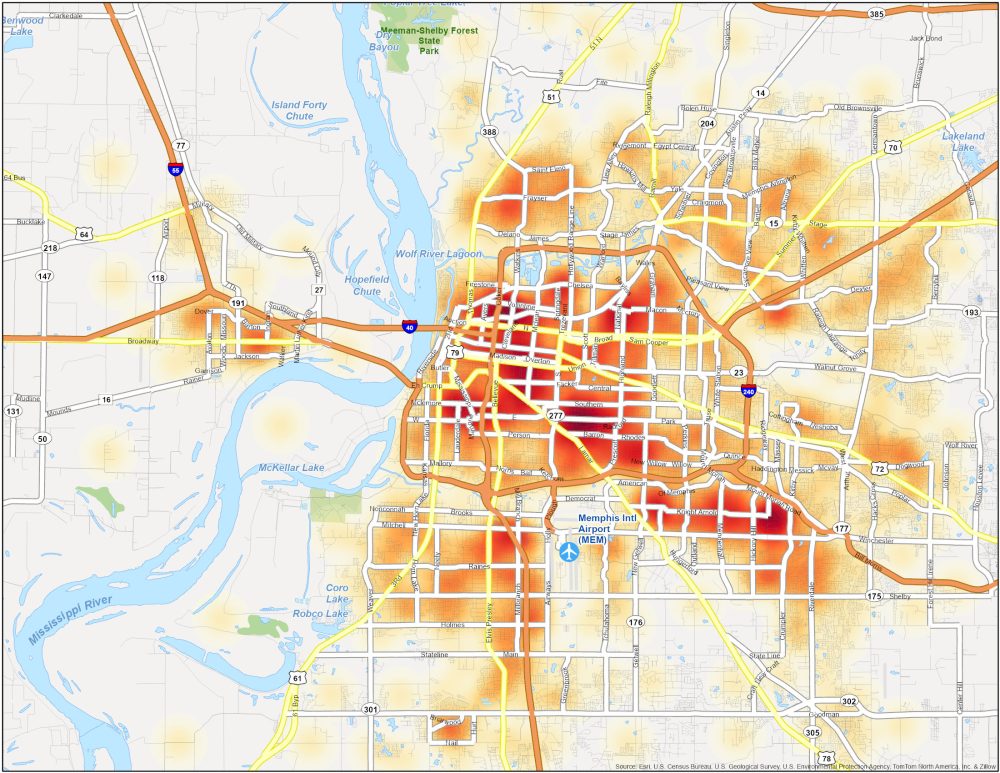 Dangerous Neighborhoods in Memphis
This Memphis crime map will help you keep an eye on the crime scene in the "Home of the Blues". We provide you with a heat map that shows where crimes occur in Memphis with hot and cold spots.
Orange Mound
Located in the southeastern part of Memphis, Orange Mound is one of the oldest African-American neighborhoods in the United States. This neighborhood has faced economic challenges that have contributed to crime in the area, including burglaries and violent crime.
South Memphis
This area has historically had higher crime rates, including incidents of violent crimes and drug-related offenses. Although the boundaries of South Memphis can vary depending on different sources, it is generally bordered by Crump Boulevard and W.B. Fowler Senior Expy to the south.
Frayser
Situated in the northern part of Memphis (approximately 11 miles from downtown), Frayser has experienced higher crime rates in the past, particularly related to property crimes and violent offenses.
Hickory Hill
Hickory Hill is a neighborhood located in the southeastern part of Memphis, Tennessee. It is situated approximately 15 miles from downtown Memphis. This neighborhood has also experienced higher crime rates, with property crimes and robberies being common concerns.