Michigan Maps
City Maps of Michigan
About the map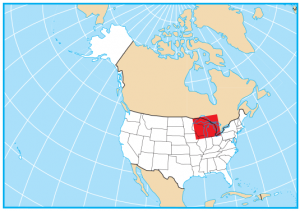 This Michigan county map displays its 83 counties, which ranks 15th for the number of counties. The geography for Michigan is very unique compared to other states because Lake Michigan actually splits it into two separate pieces.
By far, the most populated county in Michigan is Wayne County with close to 1.75 million people. Next comes Oakland, Macomb, and Kent County. The least populated county in Michigan is Keweenaw County with just over 2000 residents.
For area, Marquette County in the northwest of Michigan is the largest. But the smallest county is Benzie County which occupies an area of about 350 square miles. Also notable, both Keweenaw and Charlevoix County contain island(s) that are not part of the mainland in Michigan.
Michigan county map
References
US State Maps