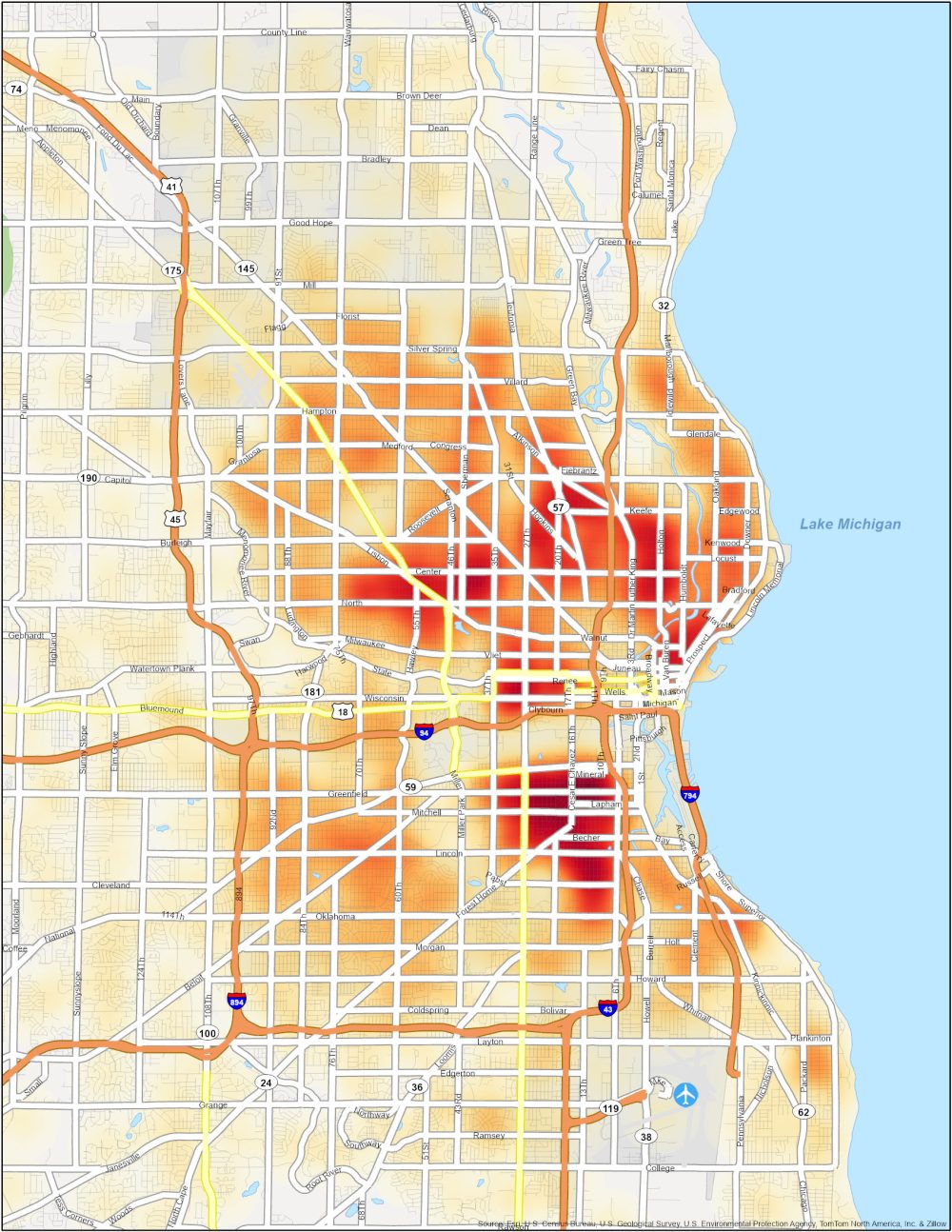 Dangerous Neighborhoods in Milwaukee
This crime map of Milwaukee provides valuable insights into the city's safety and security. This heat map offers a data-driven approach, helping everyone learn about crime patterns in Brew City.
Sherman Park
Located on the northwest side of Milwaukee, Sherman Park has faced challenges with crime in the past. It is a predominantly residential area with a mix of single-family homes and apartments. Although community organizations and local authorities have been actively working to improve safety, violent crimes, and homicides are much higher than in other neighborhoods in Milwaukee.
North Division
Located on the north side of the city, North Division has faced socioeconomic challenges, which have contributed to crime-related issues. Local community organizations have been actively working to improve living conditions and promote safety in the area. However, some of the major concerns are theft, assault, and other violent crimes.
Avenues West
Situated near downtown Milwaukee, Avenues West is home to Marquette University and is known for its mix of student housing and low-income residential areas. While efforts have been made to enhance security and economic development, crime has historically been a concern in this neighborhood.
Some neighborhoods in Milwaukee have experienced higher crime rates. Again, it's important to check for more recent sources to get an accurate and up-to-date picture of crime rates in Milwaukee's neighborhoods.