North Dakota Lakes and Rivers Map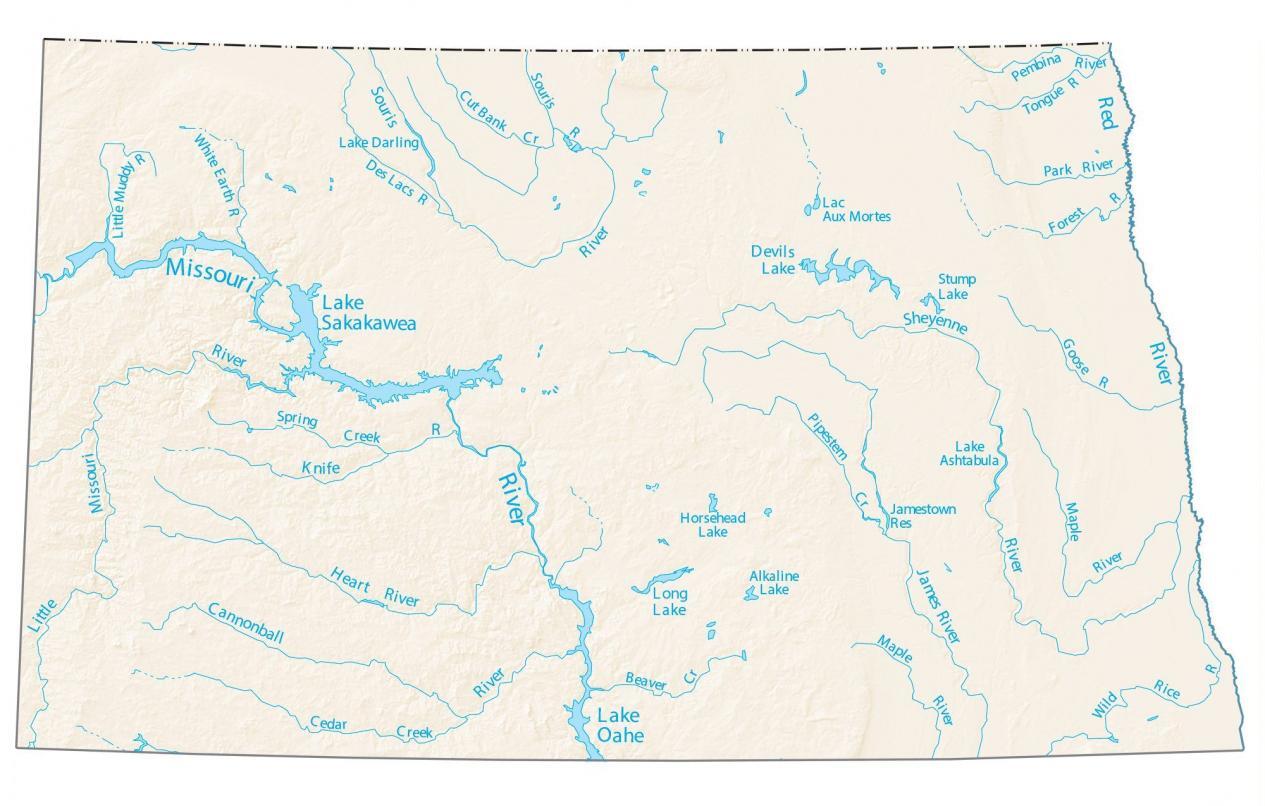 About the map
This map shows rivers, reservoirs, and lakes of North Dakota like Lake Sakakawea and Sheyenne River. In general, rivers in North Dakota flow into the Gulf of Mexico and Hudson Bay.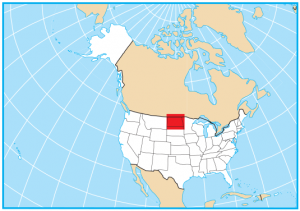 The Missouri River is the longest river in North Dakota flowing for 2,300+ miles. Another large river is the Red River. In fact, this river delineates the eastern boundary of North Dakota.
By far, the largest lake in North Dakota is Lake Sakakawea at 382,000 acres. Next, Lake Oahe is the second largest at 200,000+ acres. These two lakes are followed by Devil's Lake, Lake Darling, and Lake Ashtabula.
North Dakota map collection
You are free to use our lakes and rivers map of North Dakota for educational and commercial uses. Attribution is required. How to attribute?
North Dakota lakes, rivers and reservoirs
Lakes and reservoirs
Lake Sakakawea
Devils Lake
Long Lake
Stump Lake
Horsehead Lake
Alkaline Lake
Jamestown Reservoir
Lake Ashtabula
Lac Aux Mortes
Lake Darling
Little Muddy River
Rivers and streams
Cannonball River
Sheyenne River
Missouri River
Red River
Heart River
Souris River
James River
Missouri River
Knife River
Cedar Creek
Wild Rice River
Des Lacs River
Maple River
Spring Creek
Beaver Creek
Maple River
Pipestem Creek
Goose River
Forest River
Park River
Tongue River
Pembina River
Souris River
Cut Bank Creek
White Earth River
References