About the map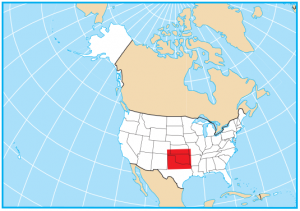 This Oklahoma State Map shows major landmarks and places in Oklahoma. For example, it includes national forests, military bases, preserves, wildlife refuges and other federal lands in Oklahoma.
Oklahoma has 1 national forest and 9 national wildlife refuges. In addition, it has 2 national recreation areas, as well 2 national grasslands.
If you ever go to Oklahoma, the Indian Nations National Scenic and Wildlife Area within Ouachita National Forest. This scenic area has been designed to protect and conserve certain scenery, wildlife and river systems.
Federal lands
National Forests (NF)
Ouachita NF
National Wildlife Refuge (NWR)
Salt Plains NWR
Deep Fork NWR
Ozark Plateau NWR
Sequoyah NWR
Little River NWR
Tishomingo NWR
Wichita Mountains NWR
Washita NWR
Optima NWR
Other Landmarks
Rita Blanca National Grassland
Fort Gibson Lake
Winding Stair Mountain National Recreation Area
Indian Nations National Scenic and Wildlife Area
Chickasaw National Recreation Area
Black Kettle National Grassland
Beech Creek National Scenic and Botanical Area
Oklahoma lakes, rivers and reservoirs
Lakes and reservoirs
Heyburn Lake
Keystone Lake
Skiatook Lake
Candy Lake
Birch Lake
Oologah Lake
Hulah Lake
Copan Lake
Eufaula Lake
Tenkiller Ferry Lake
Webbers Falls Reservoir
Robert S Kerr Lake
Optima Lake
Canton Lake
Kaw Lake
Wister Lake
Broken Bow Lake
Pine Creek Lake
Lake Texoma
McGee Creek Reservoir
Hugo Lake
Fort Cobb Reservoir
Altus Lake
Tom Steed Lake
Arcadia Lake
Lake Thunderbird
Waurika Lake
Foss Reservoir
Rivers and streams
Cimarron River
Washita River
Red River
Lake O' The Cherokees
Canadian River
Arkansas River
Indian Reserves (IR)
Osage IR
Vance Air Force Base
Altus Air Force Base
Tinker Air Force Base
Sardis Lake US Army
Fort Sill
Oklahoma landmarks and places
Oklahoma City
Bartlesville
Broken Arrow
Edmond
Enid
Lawton
Moore
Muskogee
Norman
Ponca City
Shawnee
Stillwater
Tulsa
Alva
Anadarko
Ardmore
Blackwell
Boise City
Chickasha
Duncan
Durant
El Reno
Elk City
Frederick
Guthrie
McAlester
Miami
Pauls Valley
Poteau
Pryor
Seiling
Shattuck
Vinita
Madill
Seminole
State capital
Oklahoma City
Free US Maps
Select a state to view its map
Still looking for a real map?
National Geographic
carries a full range of Country Maps, US Maps, World Maps, Regional Maps, Historical Maps and Celestial Maps.