Use this Tulsa map collection to help navigate you through the city. It includes:
Tulsa is known for its arts, food and its history in the oil industry. Find you more about the wonderful city of Tulsa, Oklahoma by checking out these maps of Tulsa.
Tulsa Road Map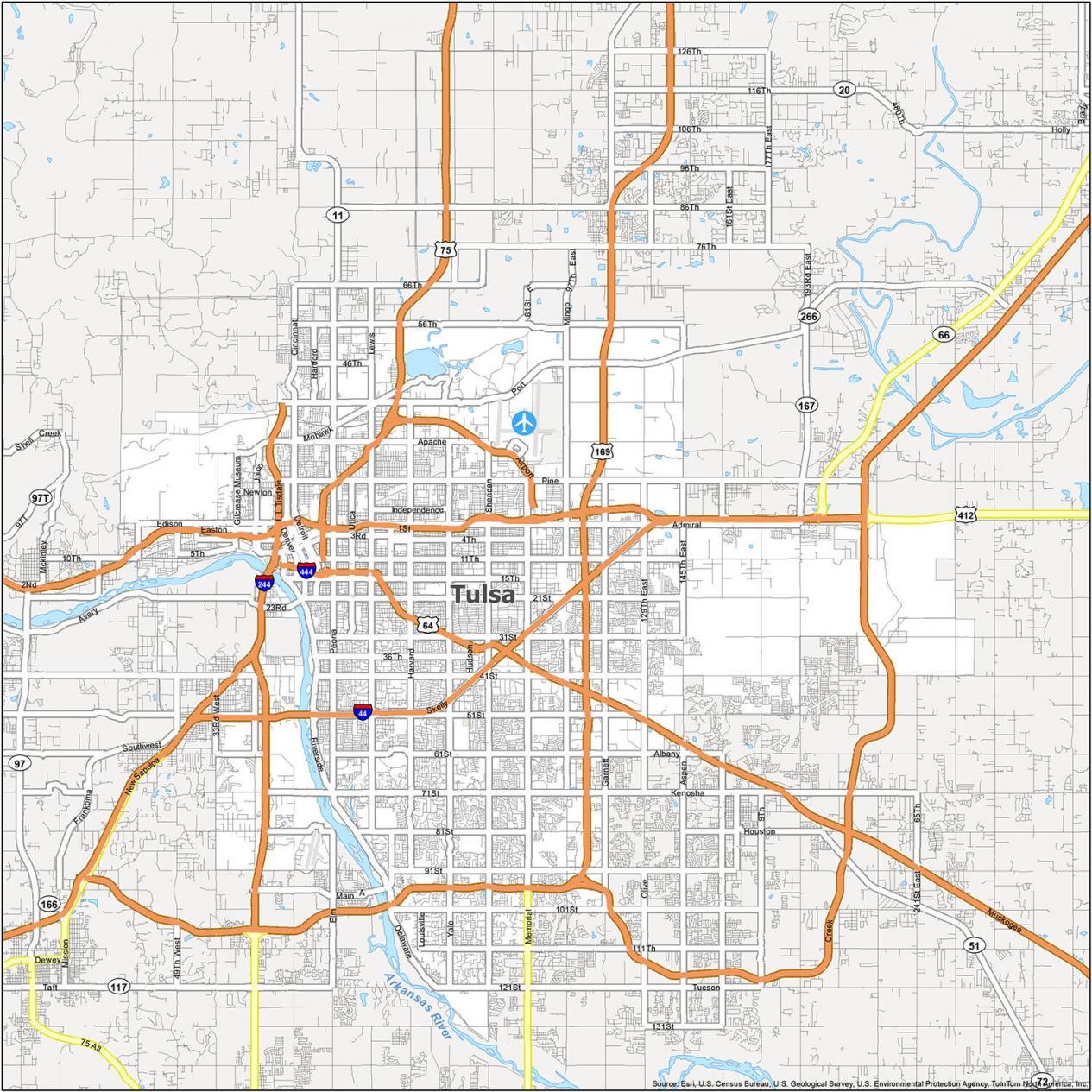 Interstate Highways: I-44, I-244, I-444
US Highways: 11, 51, 64, 75, 169, 266, 412, Creek Tpke
Parkways: L.L. Tisdale Pky, Riverside Pky
Major Roads: 13th E Ave, 25th West Ave, 26th St, 36th St, 46th St, 71st St, 75th East Ave, Airport Blvd, Airport Rd, Apache St, Gilcrease Museum Rd, Kenosha St, Memorial Dr, Peoria Ave, Port Rd
10 Things To Do In Tulsa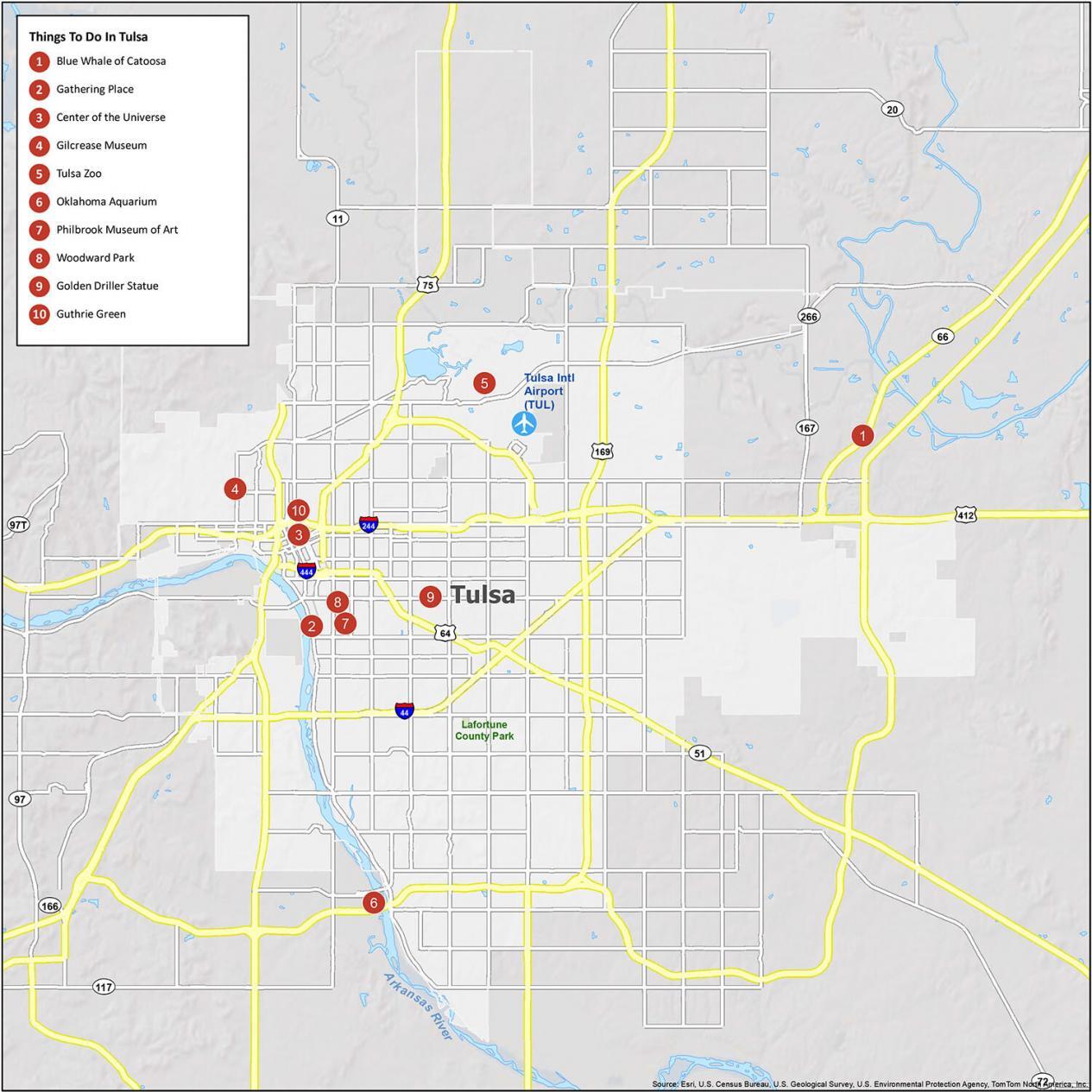 If you ever travel to Tulsa, we recommend these 10 things to do.
1. Blue Whale of Catoosa
2. Gathering Place
3. Center of the Universe
4. Gilcrease Museum
5. Tulsa Zoo
6. Oklahoma Aquarium
7. Philbrook Museum of Art
8. Woodward Park
9. Golden Driller Statue
10. Guthrie Green
Tulsa Map of Places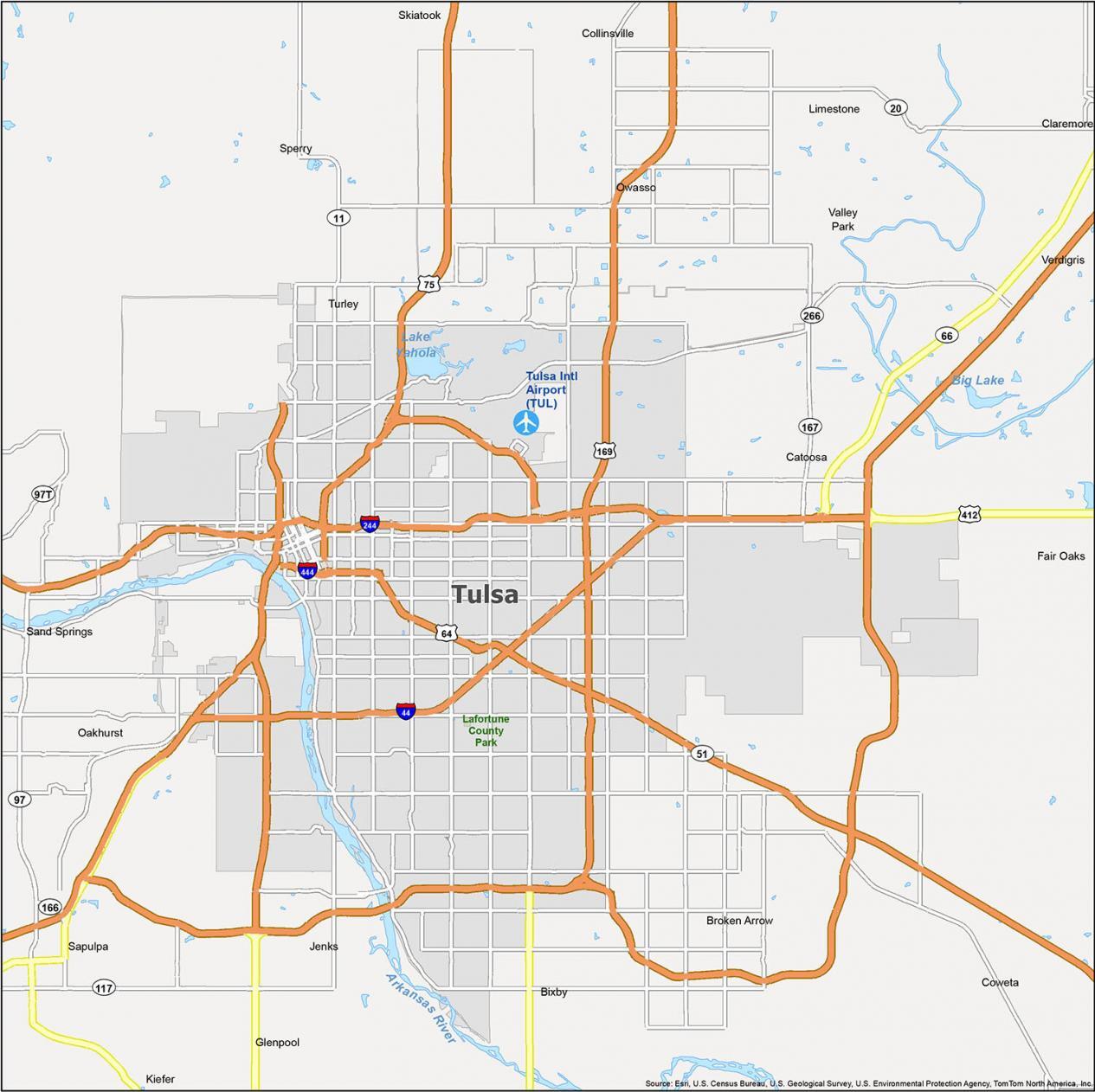 Airports: Tulsa International Airport (TUL)
Cities: Bixby, Broken Arrow, Catoosa, Claremore, Collinsville, Coweta, Glenpool, Jenks, Owasso, Sand Springs, Sapulpa, Skiatook, Tulsa
Towns: Fair Oaks, Kiefer, Sperry, Valley Park, Verdigris
Census-designated place (CDP): Limestone, Oakhurst, Turley