Rhode Island State Map – Places and Landmarks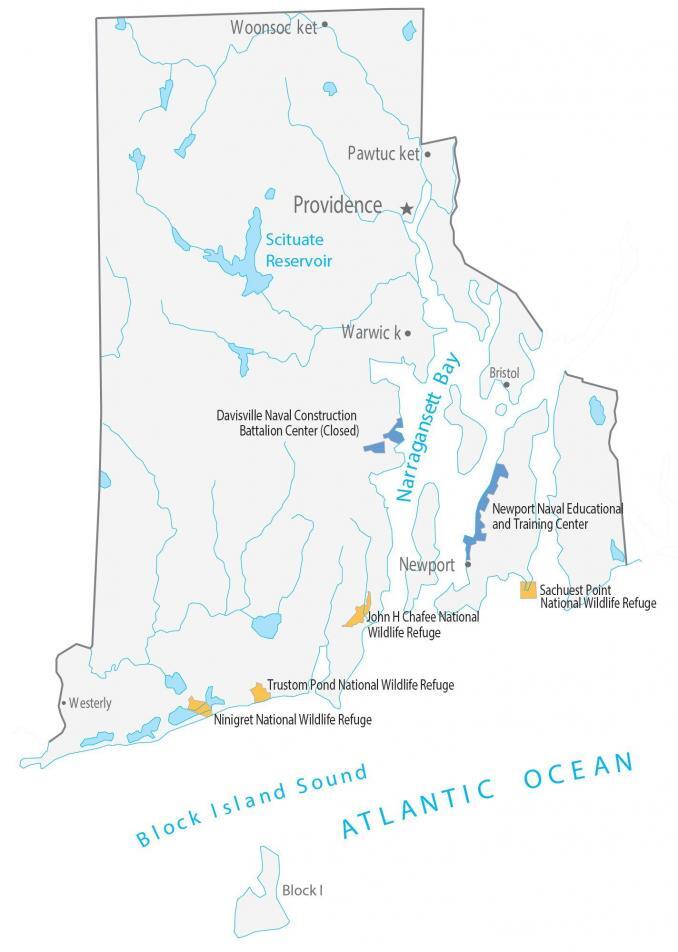 Download
Rhode Island map collection
Rhode Island Maps
City Maps in Rhode Island
About the map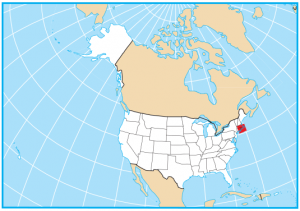 This Rhode Island State Map shows major landmarks and places in Rhode Island. For example, it includes national wildlife refuges, military bases, and other federal lands in Rhode Island.
Rhode Island is just 3,140 km2 in area, so it doesn't have any national parks or forests. In fact, you can fit 10 Rhode Islands inside Wrangell–St. Elias National Park in Alaska. That's how small it is!
But Rhode Island does have 4 national wildlife refuges. Each one is designed to conserve plants, animals, and forms of wildlife and habitat. On top of that, it has several bays and sounds like Block Island and Narragansett, which are pretty neat.
Federal lands
National Wildlife Refuge (NWR)
Sachuest Point National Wildlife Refuge
John H Chafee National Wildlife Refuge
Trustom Pond National Wildlife Refuge
Ninigret National Wildlife Refuge
Education
Newport Naval Educational and Training Center
Rhode Island lakes, rivers and reservoirs
Lakes, bays and reservoirs
Scituate Reservoir
Narragansett Bay
Atlantic Ocean
Block Island Sound
Davisville Naval Construction
Battalion Center (Closed)
Rhode Island Map – Landmarks and places
Providence
Pawtucket
Warwick
Newport
Woonsocket
Bristol
Westerly
Block Island
State capital
Providence
References
A physical map of the United States that features mountains, plateaus, lakes, rivers, cities and capitals. It includes inset maps for Hawaii and Alaska.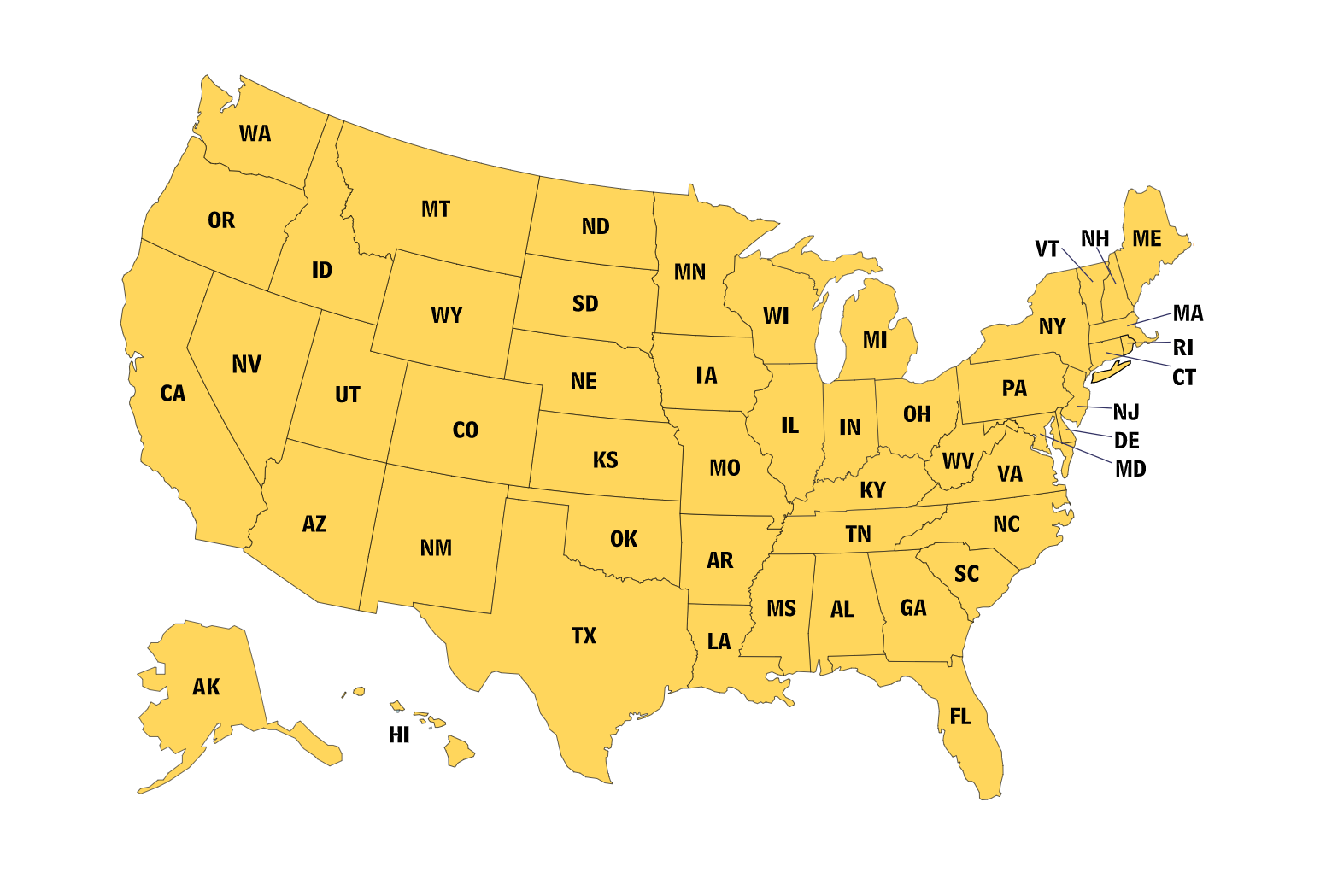 A US map collection with road maps, lakes, rivers, counties and major landmarks. Select from the 50 states of the United States. All US maps are free to use.
A US road map that displays major interstate highways, limited-access highways and principal roads in the United States including states and capital cities.
Free US Maps
Select a state to view its map