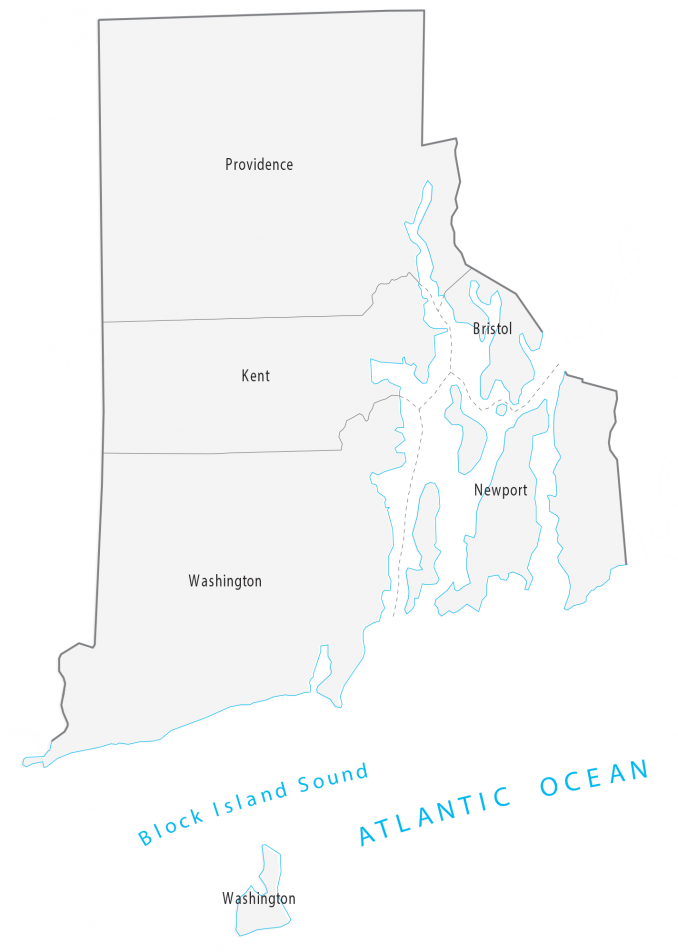 About the map
This Rhode Island county map displays its 5 counties. Providence, Bristol, Kent, Newport, and Washington are Rhode Island's counties. Rhode Island has the second-fewest counties in the US. Only Delaware has fewer counties than Rhode Island. On a side note, Hawaii has the same tally.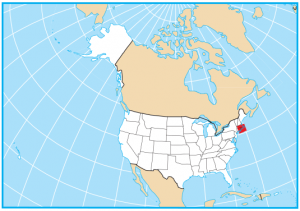 For area, Providence County occupies the largest area in Rhode Island. This county is located in the north section of Rhode Island with an area of about 429 square miles. But the smallest county in Rhode Island is Bristol County at only 25 square miles. In fact, it's so small that it's actually the third-smallest county in the United States.
Providence County has the highest population in Rhode Island. With over 630,000 people, Providence County holds the state capital of Rhode Island, Providence. The least populated county in Rhode Island is Bristol County with less than 50,000 people.
Rhode Island map collection
You are free to use our county map of Rhode Island for educational and commercial uses. Attribution is required. How to attribute?
Rhode Island County List
| County Name | Population (2020 est) | County Map | Area (sq mi) | Locator Map | FIPS Code |
| --- | --- | --- | --- | --- | --- |
| Bristol County | 48,350 | Bristol County | 25.4 | Bristol County Map | 44001 |
| Kent County | 164,646 | Kent County | 174.1 | Kent County Map | 44003 |
| Newport County | 81,836 | Newport County | 107.4 | Newport County Map | 44005 |
| Providence County | 636,547 | Providence County | 429 | Providence County Map | 44007 |
| Washington County | 125,746 | Washington County | 348.7 | Washington County Map | 44009 |
References