South Dakota State Map – Places and Landmarks
South Dakota Maps
City in South Dakota
About the map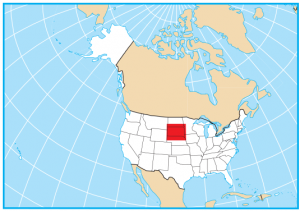 This South Dakota State Map shows major landmarks and places in South Dakota. For example, it includes national forests, military bases, preserves, wildlife refuges, and other federal lands in South Dakota.
South Dakota is home to the majestic Mount Rushmore with the face of George Washington, Thomas Jefferson, Theodore Roosevelt, and Abraham Lincoln. But "Crazy Horse Monument" in South Dakota will be the next world's largest monument, and will even be considered as The Eighth Wonder of the World
South Dakota is also home of 2 national parks. Badlands National Park which has a rugged landscape of rolling hills and some of the richest fossil beds known today. Next, the lesser known Wind Cave National Park is one of the longest and most complex underground cave systems in the world.
Federal lands
National Park (NP)
Badlands National Park
Wind Cave National Park
National Memorial
Mount Rushmore National Memorial
National Forests (NF)
Custer NF
Black Hills NF
National Wildlife Refuge (NWR)
Bear Butte NWR
Karl E. Mundt NWR
Lake Andes NWR
Lacreek NWR
Waubay NWR
Sand Lake NWR
National Grasslands
Grand River National Grassland
Fort Pierre National Grassland
Buffalo Gap National Grassland
Other Landmarks
Missouri National Recreational River
Jewel Cave National Monument
South Dakota lakes, rivers and reservoirs
Lakes and reservoirs
Belle Fourche Reservoir
Shadehill Reservoir
Lake Oahe
Lake Sharpe
Lake Francis Case
Lewis and Clark Lake
Mud Lake
Angostura Reservoir
Deerfield Lake
Pactola Reservoir
Sheridan Lake
Lake Traverse
Rivers and streams
Cheyenne River
White River
Big Sioux River
Moreau River
Grand River
James River
Indian Reserves (IR)
Standing Rock IR
Cheyenne River IR
Lower Brule IR
Crow Creek IR
Yankton IR
Rosebud IR
Flandreau IR
Lake Traverse IR
Pine Ridge IR
Ellsworth Air Force Base
South Dakota Map – Landmarks and places
Rapid City
Sioux Falls
Pierre
Bison
Buffalo
Chamberlain
Dupree
Edgemont
Fort Pierre
Gettysburg
Huron
Mission
Mitchell
Mobridge
Philip
Redfield
Sisseton
Spearfish
Sturgis
Vermillion
Watertown
Winner
Yankton
Belle Fourche
Selby
Madison
Milbank
Pine Ridge
Aberdeen
Lead
State capital
Pierre
References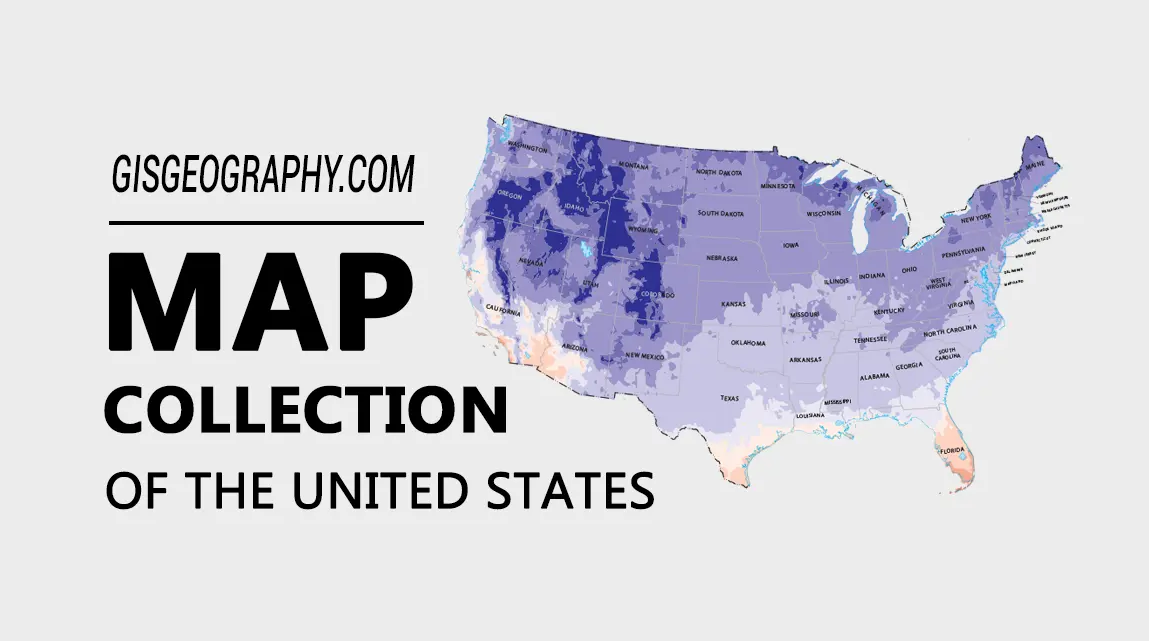 These are the defining maps of the United States. This United States map collection has everything from general reference, physical, climate and elections.
How much rain falls in the United States? Take a close look at this US precipitation map to see where it falls the most and least. You'll see it fluctuates.
In this US election map collection, you will find the history of presidential elections from 1789 to 2020. Who won the electoral vote in each election year?
Free US Maps
Select a state to view its map