About the map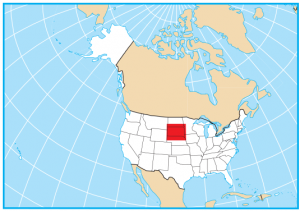 This South Dakota map contains cities, roads, rivers, and lakes. For example, Sioux Falls, Rapid City, and Pierre are major cities on this map of South Dakota.
South Dakota is home of the iconic presidential landmark, Mount Rushmore. Currently, South Dakota is working on the largest monument in the world called "Crazy Horse Monument" because of their sizable native community, mostly the Sioux.
South Dakota is located in the north-central region of the United States. It borders six other states including North Dakota, Montana, Wyoming, Nebraska, Iowa and Minnesota.
State capital
Pierre
Major cities and towns
Sioux Falls
Rapid City
Pierre
Belle Fourche
Selby
Madison
Milbank
Pine Ridge
Aberdeen
Box Elder
Kadoka Murdo
Plankinton
Olivet
Canton
Dell Rapids
De Smet
Miller
Faulkton
Timber Lake
Ipswich
Bison
Brookings
Buffalo
Chamberlain
Custer
Deadwood
Dupree
Edgemont
Fort Pierre
Gettysburg
Hot Springs
Huron
Lake Andes
Lead
Lemmon
Martin
McIntosh
Mission
Mitchell
Mobridge
Philip
Redfield
Sisseton
Spearfish
Sturgis
Vermillion
Watertown
Webster
Winner
Yankton
Interstate highways
Interstate-29 (I-29)
Interstate-90 (I-90)
Lakes, rivers and creeks
Cheyenne River
Lake Oahe
White River
James River
Lake Sharpe
Lake Francis Case
Big Sioux River
Missouri River
Moreau River
Grand River
Lake Traverse
Big Stone Lake
Belle Fourche River
Landmarks in South Dakota
Black Hills
Badlands
Prairie Coteau
Coteau Du Missouri
Black Elk Peak (formerly Harney Peak)
Mount Rushmore
References
Free US Maps
Select a state to view its map