Utah Lakes and Rivers Map
Utah Maps
City Maps in Utah
About the map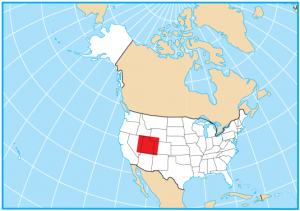 In this map, you will find major rivers, reservoirs, and lakes of Utah like the Great Salt Lake. In general, the rivers of Utah flow into the Gulf of California and the Great Basin.
The Colorado River is the longest river in Utah flowing for about 2,330 kilometers. Then, the Green River, Bear River, and San Juan River are the next longest rivers. No rivers in Utah delineate the boundary of the state.
The Great Salt Lake is the largest lake in Utah at over 1,000,000 acres in area. Not only is it the largest in Utah, but it's second-largest if you look at all lakes contained in the United States. Just Lake Michigan is larger than the Great Salt Lake.
Utah lakes, rivers and reservoirs
Lakes and reservoirs
Great Salt Lake
Utah Lake
Lake Powell
Sevier Lake
Strawberry Reservoir
Starvation Reservoir
Flaming Gorge Reservoir
Bear Lake
Rivers and streams
Green River
Colorado River
Virgin River
San Juan River
Sevier River
White River
San Rafael River
Escalante River
Weber River
Duchesne River
Bear River
Paria River
Price River
Dirty Devil River
Provo River
Green River
Uinta River
Willow Creek
San Pitch River
Muddy Creek
Fremont River
Otter Creek
Sevier River
Bays
Beaver Dam Wash
Gilbert Bay
Gunnison Bay
References
A United States federal lands map where the US government owns. It includes national parks, Indian Lands, national forest and fish/wildlife.
A USA map with states and cities that colorizes all 50 states in the United States of America. It includes selected major, minor and capital cities.
Free US Maps
Select a state to view its map