Map of Utah – Cities and Roads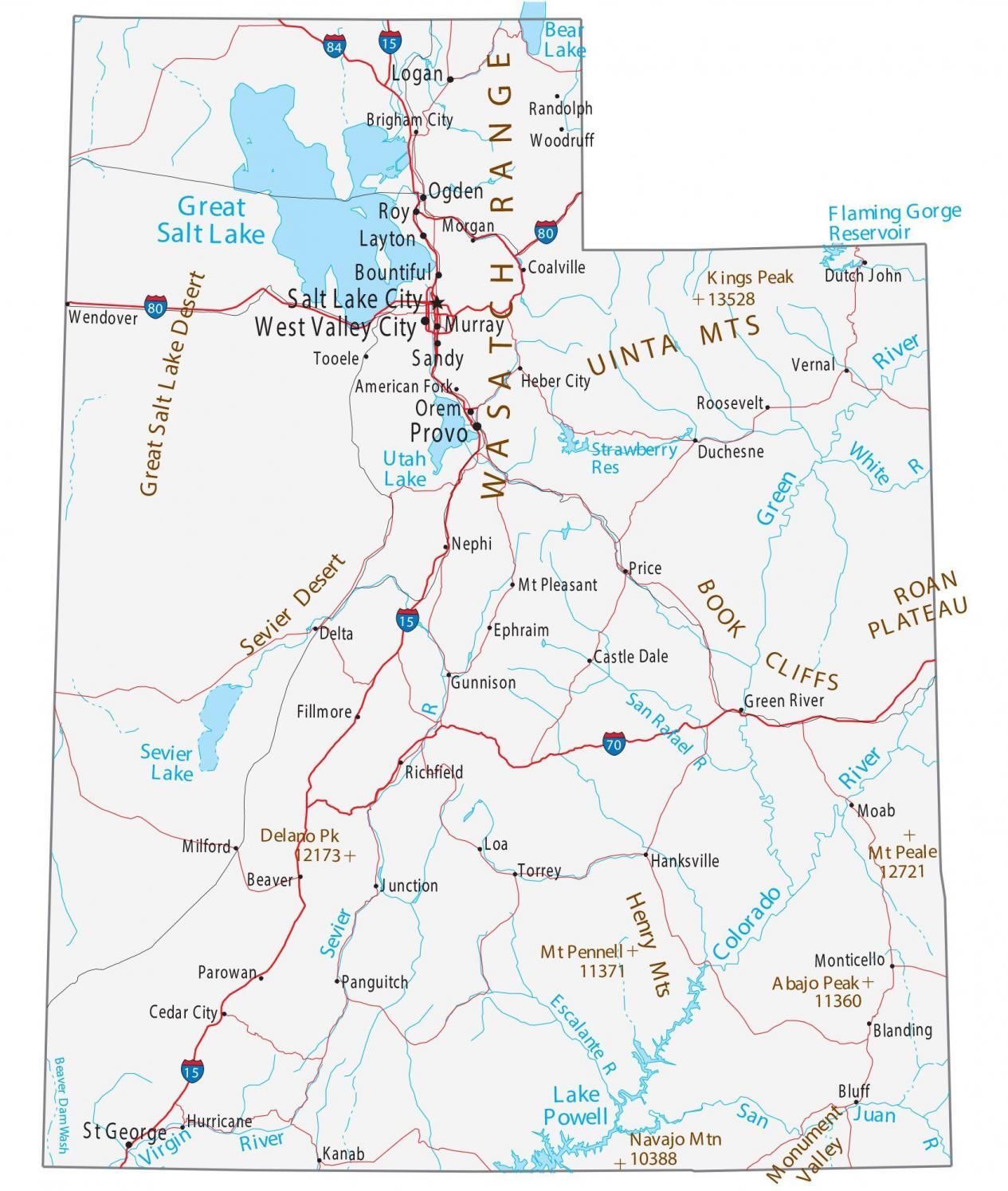 About the map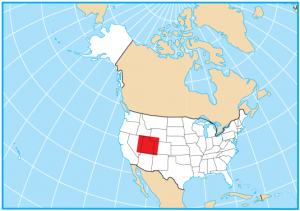 This Utah map contains cities, roads, rivers, and lakes. For example, Salt Lake City, West Valley City, and Provo are some of the major cities shown in this map of Utah. Utah is America's Mormon state. Salt Lake City is the headquarters of the Mormon church. In fact, more than half of the state's population is registered with them.
The state of Utah is an absolute spectacle for sightseeing. From scenic drives through the mountains to exploring its national parks, Utah is home to some of the most stunning landscapes in the country. If you need some travel ideas, check out Monument Valley, Slot Canyon, and the towering spires at Bryce Canyon.
From exploring the rock formations at Arches National Park to hiking through the red-rock canyons at Canyonlands, Utah is a must-see for outdoor enthusiasts. Utah also has skiing, the Sundance Film Festival, and greatly eroded rock formations that are perfect for geology lovers. Lastly, explore the breathtaking scenery of Zion National Park in Utah, which is a dream destination for camping, hiking, and climbing.
Utah map collection
You are free to use our map of Utah for educational and commercial uses. Attribution is required. How to attribute?
State capital
Salt Lake City
Major cities and towns
Salt Lake City
West Valley City
Provo
Bountiful
Layton
Logan
Murray
Ogden
Orem
St George
Roy
Sandy
Beaver
Blanding
Brigham City
Castle Dale
Cedar City
Delta
Duchesne
Ephraim
Fillmore
Green River
Gunnison
Junction
Kanab
Loa Milford
Moab
Monticello
Morgan
Mt Pleasant
Nephi
Panguitch
Price
Randolph
Richfield
Tooele
Wendover
Woodruff
Vernal
Heber City
Coalville
American Fork
Roosevelt
Torrey
Hanksville
Bluff
Hurricane
Parowan
Interstate highways
Interstate-15 (I-15)
Interstate-70 (I-70)
Interstate-80 (I-80)
Interstate-84 (I-84)
Lakes, rivers and creeks
Green River
Colorado River
Virgin River
San Juan River
Sevier River
White River
San Rafael River
Escalante River
Flaming Gorge Reservoir
Bear Lake
Great Salt Lake
Utah Lake
Lake Powell
Sevier Lake
Strawberry Reservoir
Beaver Dam Wash
Landmarks in Utah
Monument Valley
Great Salt Lake Desert
Uinta Mountains
Wasatch Range
Roan Plateau
Book Cliffs
Sevier Desert
Henry Mountains
Kings Peak
Mount Peale
Delano Peak
Mount Pennell
Navajo Mountains
Abajo Peak
References