Alaska Lakes and Rivers Map
About the map
The rivers and lakes of Alaska flow into the Pacific Ocean and the Arctic Ocean. In this map, you will find major rivers, reservoirs, and lakes of Alaska. For example, it features the Yukon, Koyukuk, and Noatak rivers.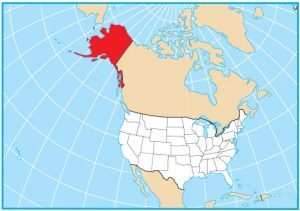 Alaska is 40% water, about the size of Connecticut. It's also the coldest state so most rivers and lakes are ice in the winter and part of spring and fall. Alaska is also home to glaciers, which contain some of the freshest water in the world.
This Alaska lakes and rivers map is from the National Map. You can download and use this map for free and for any purpose. If you would like the original source of this map, you can download it from the link below.
You are free to use our lakes and rivers map of Alaska for educational and commercial uses. Attribution is required. How to attribute?
Alaska map collection
Alaska rivers and lakes map
Oceans, lakes and bays
Arctic Ocean
Pacific Ocean
Bering Sea
Beaufort Sea
Gulf Of Alaska
Chukchi Sea
Iliamna Lake
Bristol Bay
Shelikof Strait
Cook Inlet
Other water features
Prince William Sound
Kotzebue Sound
Norton Sound
Rivers and streams
Yukon River
Kuskokwim River
Koyukuk River
Kobuk River
Noatak River
Colville River
Porcupine River
Dixon River
Tanana River
Susitna River
Copper River
City Maps of Alaska
References