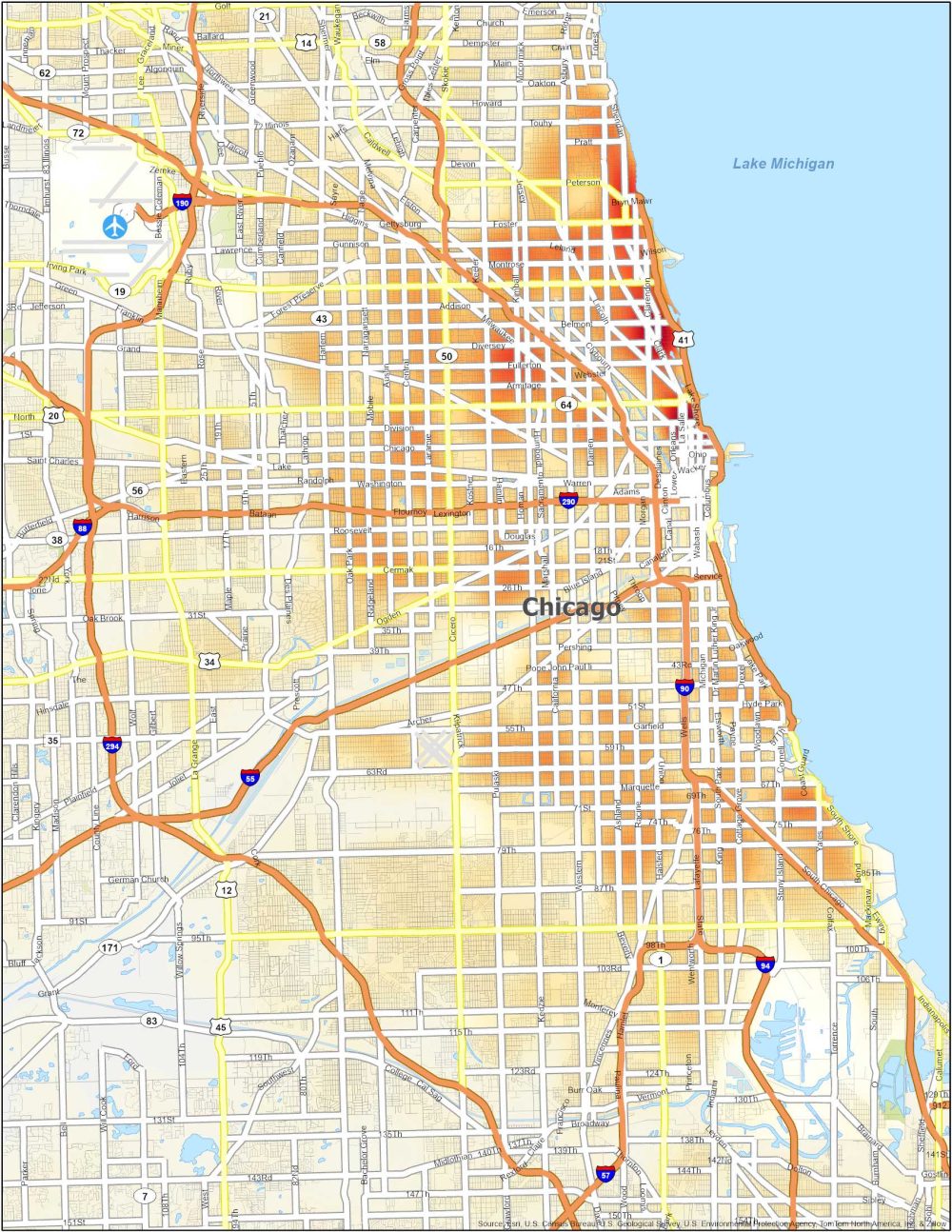 Chicago Crime Map Neighborhoods
While crime can occur in any city, there are certain neighborhoods in Chicago that have historically experienced higher crime rates. Some areas with higher crime rates include Englewood, West Garfield Park, Austin, North Lawndale, and Fuller Park. Our Chicago crime map highlights these areas with a heat map of incident locations.
Englewood
Englewood is located on the South Side of Chicago and it's very conveniently close to the downtown area. This neighborhood has a higher crime rate and is one of the most dangerous in Chicago. Given the current safety situation, Englewood continuously faces challenges related to violent crime and socioeconomic issues.
South Shore
South Shore is situated on the South Side near Lake Michigan and along the I-90 (as shown in this road map of Chicago). This neighborhood has had higher crime rates historically. This is especially true for areas not along the lake and shore.
Garfield Park
Although Garfield Park is conveniently located just to the west of Downtown Chicago, it has experienced higher crime rates in the past. This neighborhood has faced challenges related to drug activity and property crimes, especially a distance away from the conservatory park.
Austin
Austin is a neighborhood located on the West Side of Chicago, Illinois, and is roughly centered around the major thoroughfare of North Avenue. Austin, like some other neighborhoods in Chicago, has faced challenges related to crime in the past.
Chicago Downtown Crime Map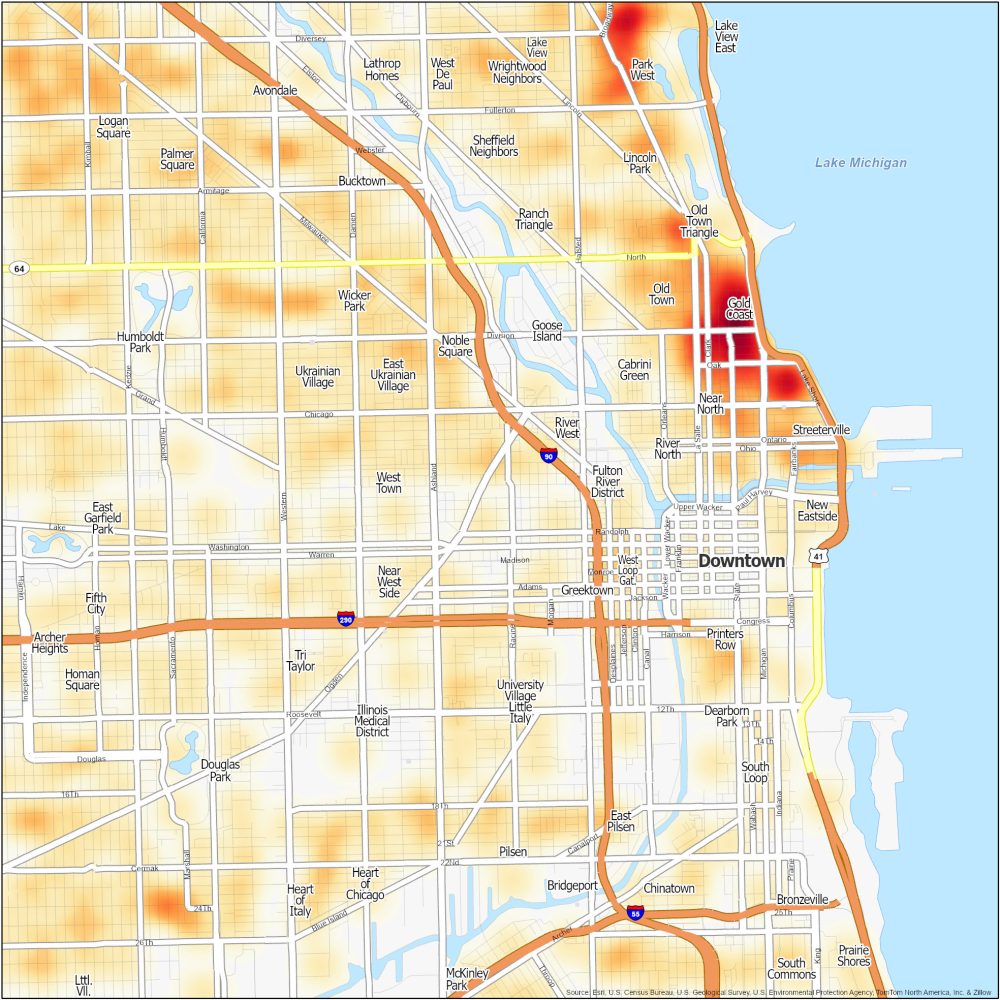 Chicago has unfortunately gained a reputation for its high crime rates, particularly in certain areas. While overall crime rates have decreased in recent years, the city still faces challenges in reducing violence, including gang-related activities and gun violence.
Although this Chicago crime map can help highlight unsafe areas of the city, we always recommend taking necessary precautions regardless of the location. You can do this by checking out the interactive crime map from the City of Chicago.