Earthquake Maps for Disaster Response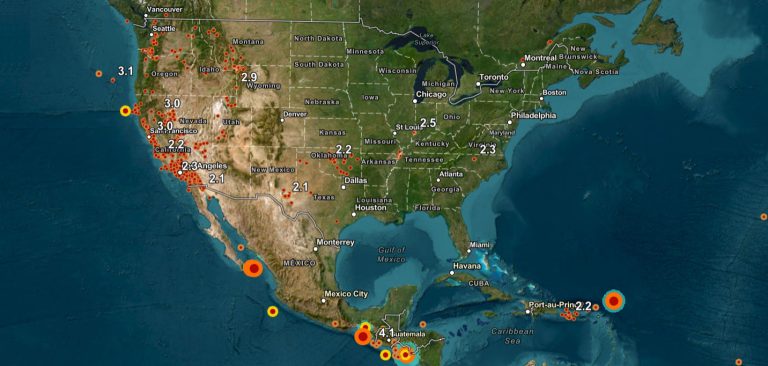 Today, we're going to provide you with a list of earthquake maps to help improve disaster response and recovery.
Whether you're just an observer or a concerned citizen, these interactive earthquake maps can help you understand the locations of seismic events around the world.
1. USGS Earthquakes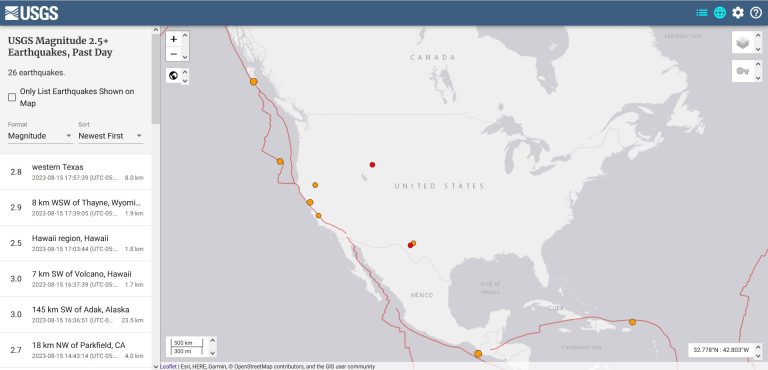 The USGS Earthquakes Map is your real-time gateway to seismic activity across the globe. Through this map, you can explore the dynamic world of tectonic shifts with up-to-the-minute data on earthquakes of all magnitudes.
Here are some of its biggest features:
How does it work? The USGS retrieves seismic data from observatories throughout the world. Although this earthquake map doesn't include all seismic activity (namely smaller earthquakes), it still can help anyone delve into tectonic activity and gain a deeper understanding of our planet's dynamic forces.
2. Esri Earthquake Public Information Map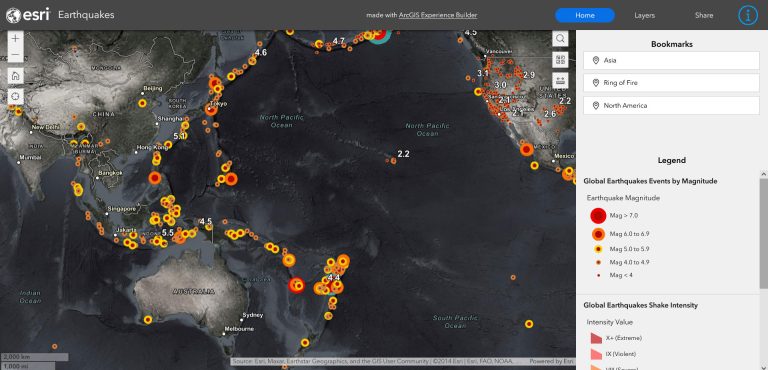 Esri's Earthquake Public Information Map can help emergency responders, government agencies, and the public quickly understand the location and severity of a disaster.
Some of its notable features include:
This Earthquake map taps into the live feed from the USGS Prompt Assessment of Global Earthquakes for Response (PAGER) alerts program. Another nice feature is that you also have the capability to update the basemap to imagery, topography, terrain, and many more.
3. European-Mediterranean Seismological Centre (EMSC)
The European-Mediterranean Seismological Centre (EMSC) provides an interactive Earthquake map that offers real-time information about seismic activities in the European and Mediterranean regions.
Here are some of the advantages of using the EMSC earthquake map.
The EMSC's Earthquake Map contributes to raising awareness and understanding of seismic activities in the regions it covers. Although this organization has a focus on Europe and the Mediterranean regions, it also shows seismic events for the entire world.
Summary: Earthquake Maps
Some of the biggest benefits of earthquake maps are how you can use them for situational awareness, resource planning, and risk assessment.
From USGS to Esri and EMSC, these 3 online earthquake maps are updated in near real-time with the latest tremors.
But because you can integrate it with data from various sources, it provides the latest information to responders and the public.
Did we miss any earthquake maps? We'd love to hear from you in the comment section. Please feel free to add your input below.