About the map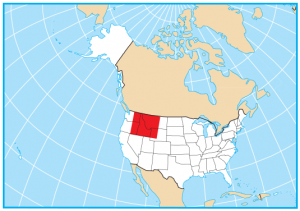 This map shows the major rivers, reservoirs and lakes of Idaho. For example, it has the Snake, Salmon and Boise River. In general, rivers in Idaho flow into the Pacific Ocean and the Great Basin.
The three largest lakes in Idaho are Lake Pend Oreille, Dworshak Reservoir and Coeur d'Alene Lake. In fact, Lake Pend Oreille is not only the largest lake in Idaho, but it's also the 38th-largest lake by area in the United States.
Snake River is a major river that flows through southern Idaho until forming it's western boundary with the state of Oregon. Boise River is another major river in Idaho which flows through Idaho's capital city of Boise.
Idaho lakes, rivers and reservoirs
Lakes and reservoirs
Lake Pend Oreille
Bear Lake
American Falls Reservoir
Priest Lake
Coeur d'Alene Lake
Bruneau Cascade Reservoir
Dworshak Reservoir
Clearwater Reservoir
Lake Walcott
Grays Lake
Blackfoot Reservoir
Rivers and streams
River Palisades
Snake River
Salmon River
St Joe River
Lochsa River
Selway River
Lemhi River
Boise River
Weiser River
Payette River
Owyhee River
Big Lost River
Salmon River
Bear River
Free US Maps
Select a state to view its map
Still looking for a real map?
National Geographic
carries a full range of Country Maps, US Maps, World Maps, Regional Maps, Historical Maps and Celestial Maps.