Map of Idaho – Cities and Roads
About the map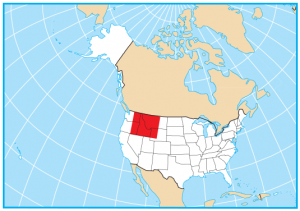 This Idaho map contains cities, interstate highways, rivers, and lakes. Boise, Meridian and Nampa are major cities shown in this map of Idaho.
Idaho is known for its hot spring, secluded gorges, and its gemstones. But most of all, it's best known for its potatoes because most are grown here.
Idaho is situated in the northwest of the United States and is a mix of farmland, forests and mountains. It borders six US states (Washington, Oregon, Nevada, Utah, Wyoming and Montana). But it also borders the Canadian province of British Columbia as well.
State capital
Boise
Major cities and towns
Boise
Meridian
Nampa
Coeur d'Alene
Idaho Falls
Lewiston
Pocatello
Twin Falls
Caldwell
American Falls
Arco
Blackfoot
Bonners Ferry
Burley
Cascade
Challis
Dubois
Gooding
Grangeville
Idaho City
Kellogg
Malad City
McCall
Montpelier
Moscow
Mountain Home
New Meadows
Orofino
Payette
Preston
Rexburg
Rupert
St Anthony
St Maries
Salmon
Sandpoint
Shoshone
Soda Springs
Sun Valley
Wallace
Weiser
Downey
Hailey
Ketchum
Chubbuck
Lost River Range
Interstate highways
Interstate-15 (I-15)
Interstate-84 (I-84)
Interstate-86 (I-86)
Interstate-90 (I-90)
Lakes, rivers and creeks
Pend Oreille River
Snake River
Salmon River
Palisades Reservoir
Bear Lake
American Falls Reservoir
Priest Lake
Coeur d'Alene Lake
Bruneau Cascade Reservoir
Landmarks in Idaho
Hells Canyon
Snake River Plain
Sawtooth Range
Lemhi Range
Salmon River Mountains
Clearwater Mountains
Bitterroot Range
Borah Peak
Cache Peak
Pot Mountains
A physical map of the United States that features mountains, plateaus, lakes, rivers, cities and capitals. It includes inset maps for Hawaii and Alaska.
A USA map with states and cities that colorizes all 50 states in the United States of America. It includes selected major, minor and capital cities.
There are really several ways to see elevation in the United States. But the most common way to see a US elevation map is through a digital elevation model.
Free US Maps
Select a state to view its map