Kentucky Lakes and Rivers Map
Kentucky Maps
Kentucky Cities
About the map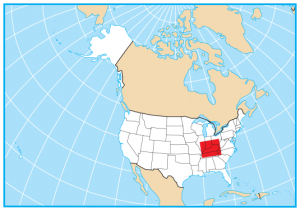 In this map, you will find major rivers, reservoirs, and lakes of Kentucky like Cave Run Lake and Kentucky Lake. In general, rivers in Kentucky flow into the Gulf of Mexico.
Kentucky is unique because its entire northern border is the Ohio River. Also, the Cumberland River is a 668-mile long river which flows through both Kentucky and Tennessee.
By far, the largest lake in the state is Kentucky Lake. With an area of over 160,000 acres, it nearly triples the area of the next biggest lake which is Lake Barkley.
Kentucky lakes, rivers and reservoirs
Lakes and reservoirs
Kentucky Lake
Lake Barkley
Dale Hollow Lake
Lake Cumberland
Cave Run Lake
Nolin Lake
Rivers and streams
Green River
Licking River
Ohio River
Cumberland River
Mississippi River
Tennessee River
Rough River
Barren River
Salt River
Kentucky River
Levisa Fork
Tradewater River
Pond River
Rolling River
Kentucky River
US State Maps