Map of Kentucky – Cities and Roads
Kentucky Maps
Kentucky Cities
About the map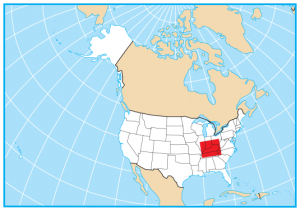 This Kentucky map shows cities, roads, rivers, and lakes. For example, Louisville, Lexington and Frankfort are major cities shown in this map of Kentucky
Kentucky is best known for baseball, bourbon, KFC, and horse racing derbies. It's also home to Fort Knox, where the United States hides its gold.
Kentucky is situated in the southeast of the United States with the Appalachian Mountains in the east. It borders Missouri, Illinois, Indiana, Ohio, West Virginia, Virginia and Tennessee.
State capital
Frankfort
Major cities and towns
Louisville
Lexington
Frankfort
Bowling Green
Covington
Henderson
Hopkinsville
Owensboro
Paducah
Richmond
Pleasure Ridge
Park
Radcliff
Ashland
Bardstown
Corbin
Cynthiana
Danville
Elizabethtown
Fulton
Glasgow
Harlan
Harrodsburg
Hazard
London
Madisonville
Mayfield
Maysville
Mount Sterling
Mount Vernon
Paintsville
Pikeville
Princeton
Russellville
Florence
Paris
Jenkins
Somerset
Middlesboro
Marion
Leitchfield
La Grange
Independence
Morehead
Berea
Jackson
Scottsville
Campbellsville
Lebanon
Interstate highways
Interstate-24 (I-24)
Interstate-64 (I-64)
Interstate-65 (I-65)
Interstate-71 (I-71)
Interstate-75 (I-75)
Lakes, rivers and creeks
Kentucky Lake
Lake Barkley
Dale Hollow Lake
Green River
Lake Cumberland
Licking River
Ohio River
Mississippi River
Tennessee River
Landmarks in Kentucky
Cumberland Plateau
Black Mountains
References
There are really several ways to see elevation in the United States. But the most common way to see a US elevation map is through a digital elevation model.
Download our satellite map of the United States. It's free to use for any purpose. Or choose from any of the 50 states for more satellite maps of the USA.
This map of USA displays states, cities and census boundaries. An elevation surface highlights major physical landmarks like mountains, lakes and rivers.
Free US Maps
Select a state to view its map