About the map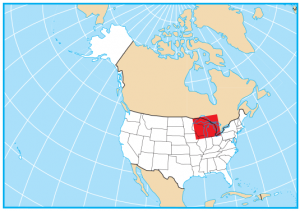 In this map, you will find major rivers, reservoirs and lakes. In general, rivers in Michigan flow into the Great Lakes and the Gulf of Mexico.
Michigan is actually divided into two pieces. It's Lake Michigan and Lake Huron that splits the state into a north and south section.
Then in the north portion, it's Lake Superior that also share a border with Canada. So, everywhere you look at the boundary of Michigan, more than 50% is the Great Lakes.
Michigan lakes, rivers and reservoirs
Lakes and reservoirs
Lake Michigan
Lake Huron
Lake Superior
Lake Erie
Lake St Clair
Saginaw Bay
Houghton Lake
Lake Gogebic
Keweenaw Bay
Big Bay De Noc
Indian Lake
Manistique Lake
Whitefish Bay
Grand Traverse Bay
Mullet Lake
Rivers and streams
Menominee River
Manistee River
Muskegon River
Kalamazoo River
Grand River
St Joseph River
Cass River
Tittabawassee River
Raisin River
Ausable River
Escanaba River
Ontonagon River
Ford River
Shiawassee River
St Clair River
Detroit River
Free US Maps
Select a state to view its map
Still looking for a real map?
National Geographic
carries a full range of Country Maps, US Maps, World Maps, Regional Maps, Historical Maps and Celestial Maps.