About the map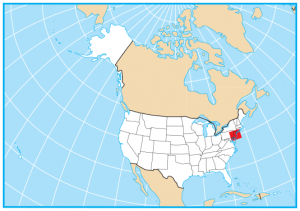 This map shows major rivers, reservoirs and lakes of New Jersey like Lake Hopatcong. In general, rivers and streams of New Jersey flow into the Atlantic Ocean.
One of the largest rivers in New Jersey is the Delaware River. In fact, this river separates it from Pennsylvania, creating a border between them.
The largest lakes in New Jersey are Lake Hopatcong, Round Valley Reservoir and Greenwood Lake. Also, New Jersey is located in the northeast along 130 miles of Atlantic Ocean coastline
New Jersey lakes, rivers and reservoirs
Lakes and reservoirs
Lake Hopatcong
Mannington Meadow Lake
Round Valley Reservoir
Wanaque Reservoir
Greenwood Lake
Rivers and streams
Delaware River
Hudson River
Raritan River
Great Egg Harbor River
Mullica River
Musconetcong River
Passaic River
Maurice River
Cohansey River
Great Bay
Wading River
Toms River
Rancocas Creek
Millstone River
Wallkill River
Hackensack River
Bays and sounds
Long Island Sound
Delaware Bay
Sandy Hook Bay
Arthur Kill
Paulins Kill
Chesapeake Bay
Atlantic Ocean
Barnegat Bay
References
Free US Maps
Select a state to view its map
Still looking for a real map?
National Geographic
carries a full range of Country Maps, US Maps, World Maps, Regional Maps, Historical Maps and Celestial Maps.