Hawaii Maps
Hawaii Cities
About the map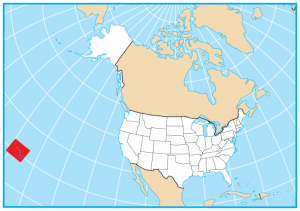 This Hawaii county map displays the 5 counties of Hawaii, which includes Kauai, Honolulu, Maui, Hawaii and Kalawao counties. Hawaii is tied for second with the least number of counties, tied with Rhode Island. Only Delaware has less counties than Hawaii.
Kalawao County is the least populated county in all of the United States. This county lies snug along the northern coast of the Hawaiian Island of Molokai. It's home to less than 100 people and occupies just 13.2 square miles.
On the other end of the spectrum, Honolulu is the most populated county in Hawaii. More than 970,000 Hawaiians call Honolulu their home. It's a major tourist attraction known for its beaches and volcanoes. The largest island is Hawaii County with an area of 4028.7 square miles.
Hawaii county map
References
US State Maps