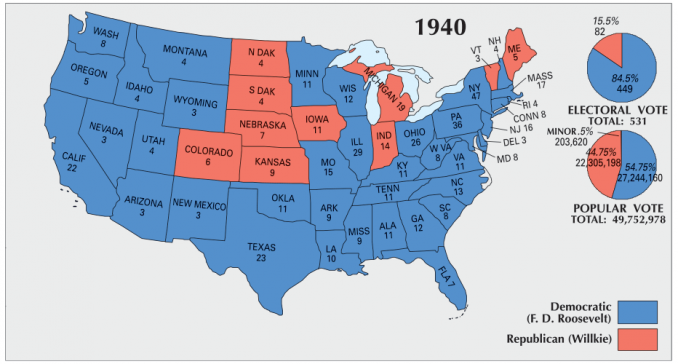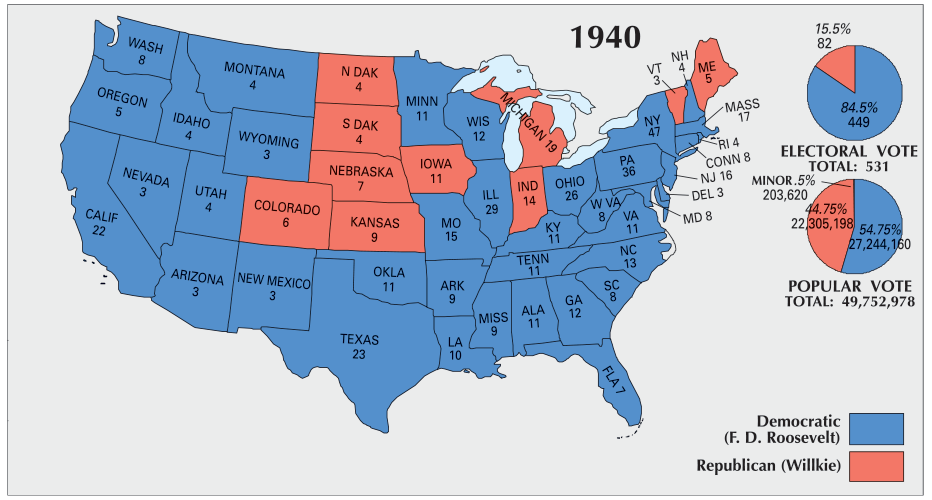 Election of 1940 Summary
In 1940, the economy was still sluggish and it was a hot topic for presidential campaigning. But now, the second world war was just commencing in Europe and Asia.
The tradition, as you know it, has been to serve only 2 terms as president. But Franklin Roosevelt decided to break it and run again. The Republicans nominated Wendell Willkie.
When they counted the votes, Franklin Roosevelt became the only president to serve a third term. It was another landslide victory defeating Willkie with 449 electoral votes.

« PREVIOUS
1936 Election Map

NEXT »
1944 Election Map
Franklin D Roosevelt (FDR)
Thirty-second president of the United States (third term)
Vice President: Harry S. Truman
Total Electoral Votes: 449
Electoral Vote: 84.5%
Political Party: Democratic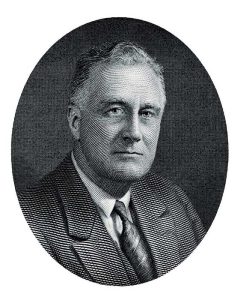 1940 Election Timeline
1928: Herbert Hoover
1932: Franklin D. Roosevelt
1936: Franklin D. Roosevelt
1940: Franklin D. Roosevelt

1944: Franklin D. Roosevelt
1948: Harry Truman
1952: Dwight D. Eisenhower
1956: Dwight D. Eisenhower

US Election Map Collection