About the map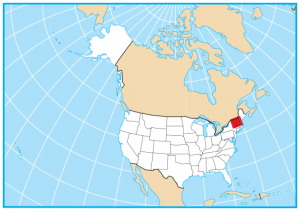 In this map, you will find major rivers, reservoirs and lakes of Vermont like Lake Champlain. In general, rivers and streams of Vermont flow into the Atlantic Ocean.
The Connecticut River is the longest river in Vermont stretching more than 650 km. In fact, this river forms a border with the state of the New Hampshire on the eastern boundary.
By far, the largest and most iconic lake in Vermont is Lake Champlain. This lake stretches out 271,000 acres in eastern Vermont, separating the state of New York. Other prominent lakes in Vermont are Lake Memphremagog, Lake Bomoseen and Lake Whitingham.
Vermont lakes, rivers and reservoirs
Lakes and reservoirs
Lake Champlain
Lake Memphremagog
Harriman Reservoir
Seymour Lake
Atlantic Ocean
Waterbury Reservoir
Moore Reservoir
Somerset Reservoir
Lake Bomoseen
Rivers and streams
Connecticut River
Winooski River
West River
Otter Creek
Black River
White River
Lamoille River
Passumpsic River
Missisquoi River
Black River
Barton River
Clyde River
Wells River
Ottauquechee River
Mettawee River
References
Free US Maps
Select a state to view its map
Still looking for a real map?
National Geographic
carries a full range of Country Maps, US Maps, World Maps, Regional Maps, Historical Maps and Celestial Maps.